Showing 1 - 3 of 3 Results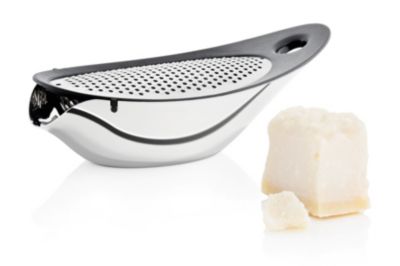 MORE DETAILS
Grate and serve cheese with ease. The NAVETTA Cheese Grater has a stainless steel and plastic grater that clips securely to a polished steel bowl. While the bowl is designed to dispense the cheese with or without the grater attached, take the grater off for a particularly elegant tabletop presentation. Especially good for harder cheeses like parmesan, NAVETTA is also suitable for semi-hard cheddars, jack and so forth.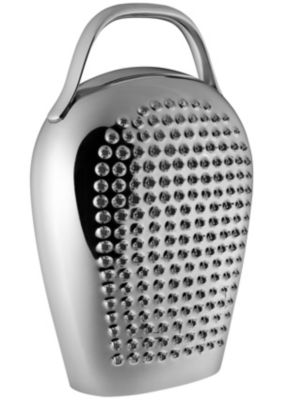 MORE DETAILS
What do you need to make grating cheese fun and fashionable? More cowbell! The Alessi Cheese Please Cheese Grater takes its design cue from that bovine accessory as a nod to the dairy source of the parmesan cheese it will grate. Made out of polished 18/10 stainless steel, the grater is also comfortable, easy to hold and easy to clean.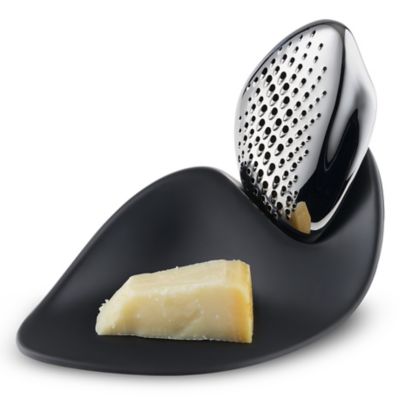 MORE DETAILS
The sexy, organic beauty that Zaha Hadid infused into so many of her architectural designs is on smaller but still very impressive display in the Alessi Forma Cheese Grater. The 2-piece design includes a rounded 18/10 stainless steel grater and a black melamine base to hold both the grater and the hard cheese to be grated. It is likely the only cheese grater you'll want to keep out on permanent countertop display.