Showing 1 - 3 of 3 Results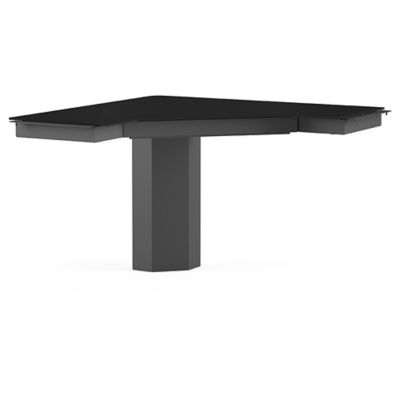 MORE DETAILS
The BDI Sequel Corner Desk lets no nook or cranny go to waste. Its black micro-etched top blends in seamlessly with the surrounding work surfaces, and comes with a convenient slide-out drawer for a keyboard, mouse, etc. and wire management integrated into the frame and support column. Attaches between two Sequel cabinets: Storage Cabinet, 3-Drawer Cabinet, Lateral File and/or Multifunction Cabinet.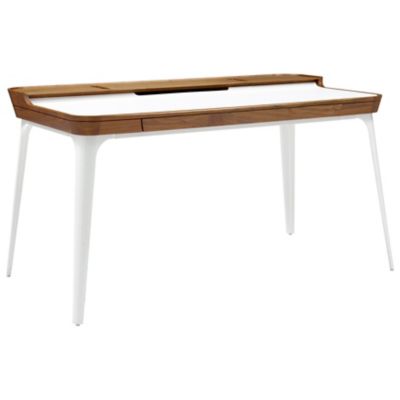 MORE DETAILS
The slender Airia Desk by Herman Miller introduces work-spaces to wholesome yet simply styled office furniture. Airia's silhouette is perfectly architected with sculptural corner and edges, a universal trait in the modern space. The mid-century desk shows off a beautiful contrast between durable metal legs in white and a walnut frame. Built into Airia Desk are hidden compartments that multi-function as storage units and cable management. In the top tier lies cable outlets to the left and right for audio equipment or office lighting. In the front center is a drawer with complementary storage trays, lined with recyclable cork. Together the trays can manage letter size materials, pens, and notepads. Aria Desk is a complementing writing desk for simplistic present day needs.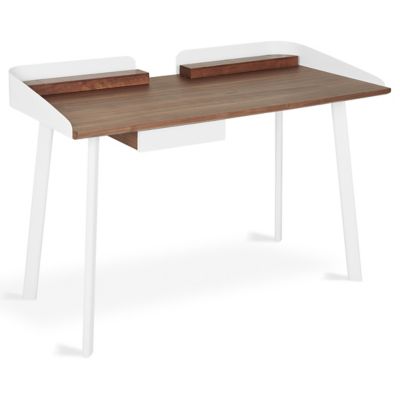 MORE DETAILS
Compact yet stylish. The Gander Desk from Gus Modern has a minimalist style that is the perfect fit for either a small office or a corner or nook in a modest urban apartment. Located at the back of the desktop sit two storage compartments with magnetized lids where you can store pencils, pens, or markers, and underneath the desk is a drawer that can hold legal pads or a calculator. The powder-coated steel legs and bent-metal perimeter detailing both feature a white finish that beautifully contrasts the warm woodgrain top. Its simple design lets it work wonderfully in a variety of settings, from extravagant to spartan.