Showing 1 - 3 of 3 Results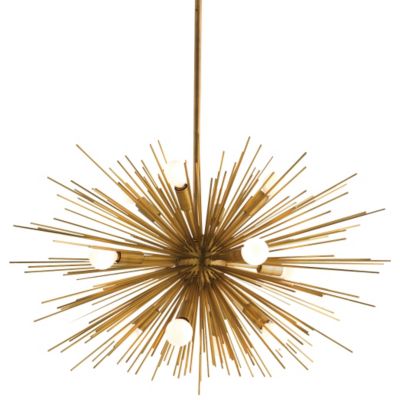 (undefined)
MORE DETAILS
Opulent, futuristic and bursting with retro flair, the Arteriors Zanadoo Chandelier recalls the early days of space exploration and innovation. Mid-century aesthetics combine an explosion of shiny spokes with modern exposed bulbs that cast dazzling arrays of light and shadow on ceilings and walls. Try with frosted or chrome-tipped bulbs for even more dynamic lighting effects.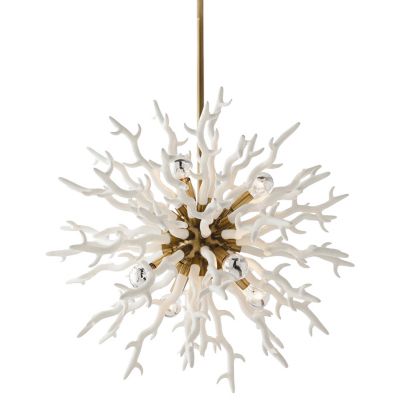 MORE DETAILS
The Arteriors Diallo Chandelier is inspired by the forms of coral, and is as dramatic as it is unique. Organic rods of lacquered resin are centered around a metallic sphere, adding a touch of shine to the entire piece. The exposed bulbs keep the piece modern, use with chrome tipped or frosted for different effects.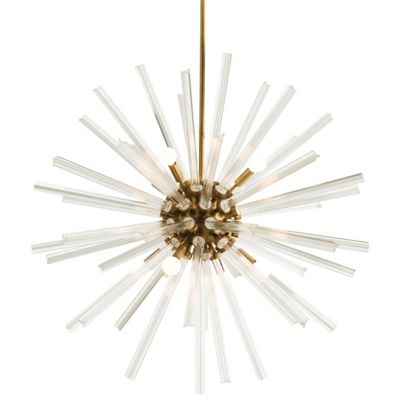 MORE DETAILS
The Arteriors Hanley Large Chandelier is a futuristic and retro piece. Tri-sided glass rods extrude from a central sphere, extending well past the bulbs. The reflective finish and glass rods give plenty of places for the illumination to bounce off, adding new dimension to the piece. This dynamic piece can also have different effects with the type of bulbs used, try with chrome tipped bulbs for a new look.