Showing 1 - 3 of 3 Results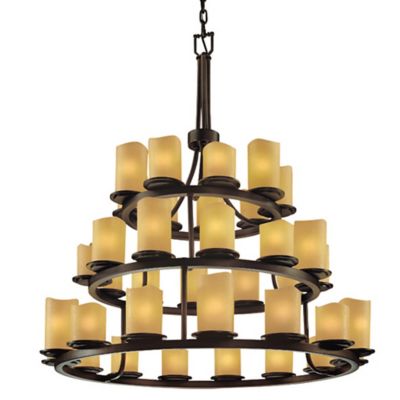 MORE DETAILS
Enrich the home with the romance of candlelight. The Justice Design CandleAria Dakota 3-Tier Ring Chandelier combines atmosphere enhancing faux candle shades with the strength of hand-forged chandelier rings. A bold transitional fixture that will look stunning in large dining rooms or halls.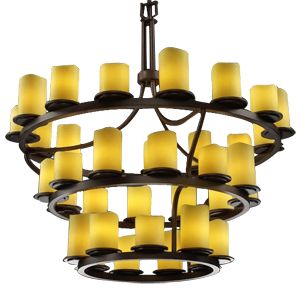 MORE DETAILS
Turn heads with the uniquely designed Justice Design CandleAria Dakota 3-Tier Inverted Chandelier. Grand in size and surprising in shape, this inverted chandelier also offers beautiful faux melting candle shades hand-cast in resin for a look unlike any other. A handsome fixture for the great hall or large dining room.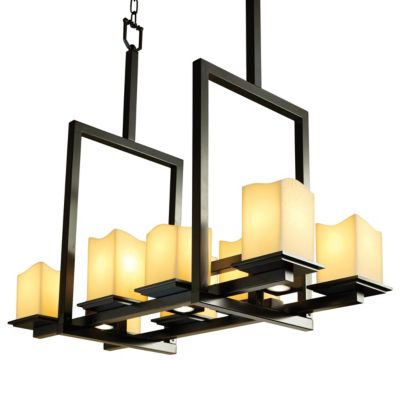 MORE DETAILS
A great mood setter in the dining room, the Justice Design CandleAria Montana 8-Up and 3-Downlight Linear Chandelier provides romantic, glowing light. Three unobtrusive bulbs shine down for added illumination. Choose from a Square with Flat Rim shade, or opt for the Melted Rim for more of that classic, candle-like appearance.