Outdoor Lighting
Learn More About Outdoor Lighting
Why We Love Outdoor Lighting
Installing modern outdoor lighting is one of the easiest ways to breathe new life into outdoor spaces. Contemporary outdoor fixtures look great in patios, entryways, outdoor stairwells and pathways, and other outdoor spaces that can benefit from extra illumination.
Read More
Exterior lighting takes the design of your outdoor spaces to the next level. From functional lighting to highlight high-traffic areas to decorative lighting with a focus on design, outdoor lighting epitomizes versatility.
Another great thing about outdoor lighting is the versatility. For patio lighting, you can install an outdoor ceiling fan/light combination to regulate temperature and provide ambient lighting at the same time. Experimenting with different types of lights from the same collection can contribute to a cohesive look in outdoor areas.
Where Outdoor Lighting Styles Work Best
There is no limit to the ways you can use outdoor light fixtures. Depending on the location, certain lighting options will work better than others in exterior spaces. If you want to illuminate a pathway or garden, step lights work well. These lights look best when purchased in multiples placed at evenly spaced intervals. Outdoor chandeliers are the perfect option for decks and gazebos and add a touch of elegance when dining outdoors. These fixtures are best when coupled with a timed dimming function or integrated solar panel that automatically adjusts the light level throughout the day.
Outdoor Lighting Designs You'll Love
You have access to the absolute best in outdoor lighting options and the choices range from chic pendants to practical flushmounts. Sconces are another popular outdoor lighting option that offers style, function, and durability. Kichler Lighting has a reputation for its innovative exterior lighting options that add a touch of whimsy to yards, decks, and outdoor water features. Modern Forms brings you sophisticated outdoor LED lighting that adds style to existing landscaping and outdoor décor. For lights that are suitable for outdoor use while maintaining a stylish aesthetic, look to Sea Gull Lighting for its range of outdoor pendant lights, sconces, and flushmounts. Minka-Lavery is your source for ultramodern outdoor light fixtures with lustrous finishes like brushed aluminum and alder bronze. For the ultimate in landscape lighting, Maxim Lighting offers a range of gorgeous LED wall sconces, step lights, and light posts.
How to Choose the Best Outdoor Lighting: Sizes, Styles & Understanding UL Listings
When picking out fixtures for an outdoor area, it's a good idea to consider the size, style, and UL rating of the lights you have in mind. A product's UL rating is the result of a certification process that ensures electrical items are safe and can withstand dry, damp, and wet outdoor conditions. This is really important when placing light fixtures outdoors since exposure to harsh elements is common. Always choose lighting that has the proper UL rating to be used outdoors. Some lights are portable and can be taken inside in the event of rain, extreme heat, or other conditions, so it's important to understand which type of fixture you are purchasing.
Aside from UL listing, you will want to consider the sizing and style of outdoor fixtures before you make a final decision. For outdoor pendants, consider where they will be placed and how much of a drop you want to the fixture to have. For outdoor sconces, measure the surrounding space to determine the appropriate fixture size. If you are installing pathway lights, measure the total length of the pathway to decide exactly how many lights you'll need to achieve the desired look.
Other Considerations
Placement is key when choosing the right outdoor fixtures. Research the best types of lights for the intended space, then find a fixture that suits your style and outdoor furniture or landscaping. Here you'll discover an extensive collection of contemporary outdoor lighting from patio lighting to step lights to lighted fans you can use to keep your space cool during the summer.
Show Less
Related Products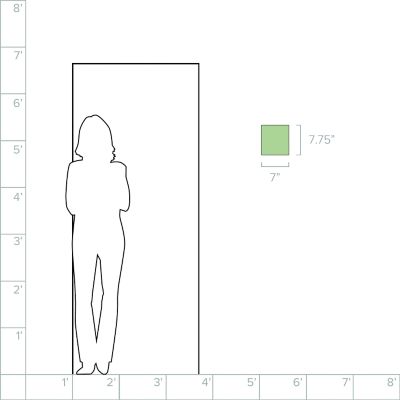 Presenting a new slant on style. The SONNEMAN ...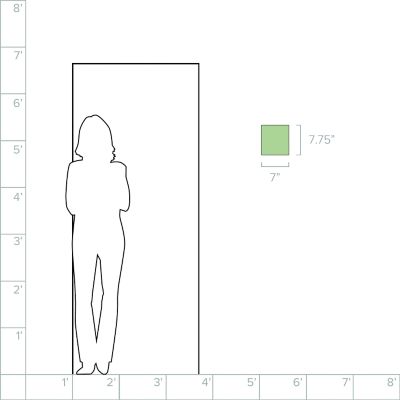 Description:
Presenting a new slant on style. The SONNEMAN Lighting Angled Plane Indoor/Outdoor LED Downlight merges smooth Aluminum planes with reflected downlight, adding a stylish architectural element to residential and commercial exteriors. The very simplicity of this elegant, energy-efficient design ensures ...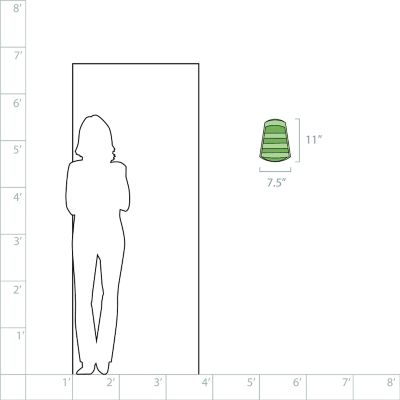 The Band LED Outdoor Wall Sconce by Access ...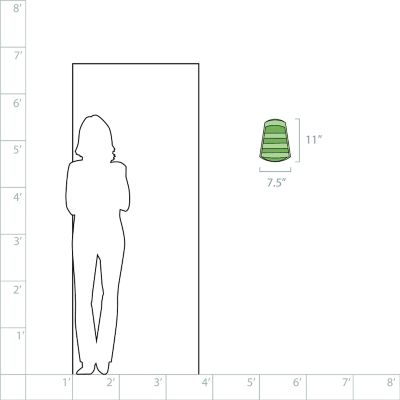 Description:
The Band LED Outdoor Wall Sconce by Access Lighting brings a little modern flair to exterior walls and entryways. Distinct lines create attractive symmetry that enhances the light's appearance without obscuring illumination. An excellent balance of design and durability make ...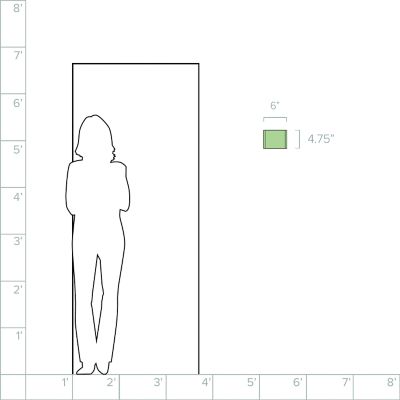 Smooth curves and clean lines infuse contemporary interiors ...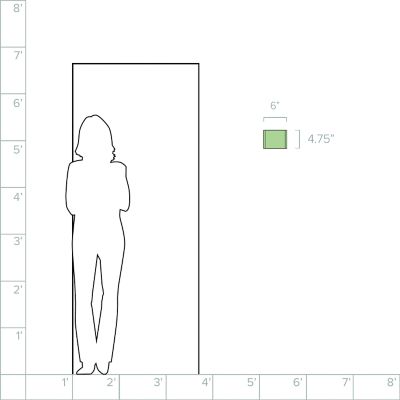 Description:
Smooth curves and clean lines infuse contemporary interiors and exteriors with memorable illumination. The SONNEMAN Lighting Drift Dual Indoor/Outdoor LED Up/Downlight is composed of solid yet sensuously rendered Die-Cast Aluminum. Openings above and below allow a soft spill of LED ...