Learn More About Kitchen Lighting
Why We Love Kitchen Lighting
With kitchen lighting, this commonly used work space can transform into an elegant café for your home. Once the skillets are done sizzling and the food has been plated, sit down and stay a while under warm, unobtrusive lighting that offer the soothing ambiance needed for pleasant conversation and personal reflection. While most kitchen light fixtures offer bright task lighting, they retain a sophisticated, modern design that is sure to elevate the aesthetic of this often overlooked living space.
Where Kitchen Lighting Works Best
Whether you are eating breakfast or balancing the checkbook, kitchen ceiling lights are a sure way to brighten up your table. Chandelier light fixtures and pendants for the kitchen come in a variety of sizes and shapes too, ranging from smaller designs for the breakfast nook to robust pieces to gracefully hang over the dining table. If you have an island in your space, track lighting and monorail systems can add some much needed style over an otherwise flat, uninteresting surface. Or, consider stringing together multiple mini pendant lights to provide a much-appreciated amount of illumination. And, if the days get a little too hot, why not combine the functionality of a light and a fan together with a ceiling fan with an integrated light kit. Ceiling fans help keep the room fresh (especially helpful in the kitchen) and most are able to operate all year long. Finally, if your kitchen has limited ceiling-to-floor height, you'll appreciate the selection of flushmounts and recessed lighting, which nestle up against the base of the ceiling.
Kitchen Lighting Ideas for Every Style
Whether your kitchen is brilliantly modern or modestly traditional, the lighting in this assortment aim to fit their way into any style of kitchen. In classic kitchens decorated with traditional decor items, you'll love the options from Kichler and ELK Lighting. Transitional kitchens benefit from Feiss, including well-designed flushmounts, pendants and sconces. Consider pendants from Bocci for an eye-catching look and if you love that expertly modern appeal, you'll want to take a look at Tech Lighting or Nelson Bubble Lamps. Lastly, to achieve an energy efficient kitchen, be sure to see the LED kitchen lighting available. LED light fixtures are eco-friendly, long-lasting and bright, making them an ideal choice for kitchens.
How to Choose the Best Kitchen Lighting
Selecting the best lighting for your kitchen requires careful attention to the function of a light fixture. You first need to determine whether you need functional, work space lighting or more ambient fixtures. And in a space like the kitchen where task lighting is welcomed and appreciated, you will want to review the lumens of any design you are interested in to have an understanding of how bright it is. Before choosing any type of fixture, thoroughly measure your kitchen to decide how big (or how small) of a light fixture the room can accommodate. Keep in mind important sizing dimensions like height, width, depth and weight. Finally, try to choose colors and finishes of lighting that will complement existing furniture and decorative pieces in the room to create space that is consistent and cohesive. If you have any questions about the kitchen light fixtures featured here, please call our lighting experts at 877.445.4486.
Other Considerations
This may seem like common sense, but cooking at night can be difficult without proper lighting. Still, many people find themselves in the dark. For those counter spaces left in shadow from cabinets or appliances, counter lights are ready to illuminate, thus expanding your working area to its intended, comfortable size. Many are available in LED as well, giving you an energy efficient way to brighten up the space. Look to the complete Legrand Adorne line to create a contemporary under cabinet lighting look in your kitchen. After one dinner, you'll wonder how you ever managed without undercabinet lights! And to support a bit of versatility with your kitchen's lighting, consider placing your fixtures on light dimmers. Dimming controls are easy to install and you'll instantly appreciate their versatility. Lastly, pair your new light fixtures with equally stylish kitchen furniture pieces.
Related Products
Evoking the personality of mid-century modern design, the ...
Description:
Evoking the personality of mid-century modern design, the Clevo LED Semi-Flushmount by Elan Lighting is a striking addition to home decor. Inspired by wire sculptures, this artful fixture features a metal dome-shaped shade that curves downward over a satin etched ...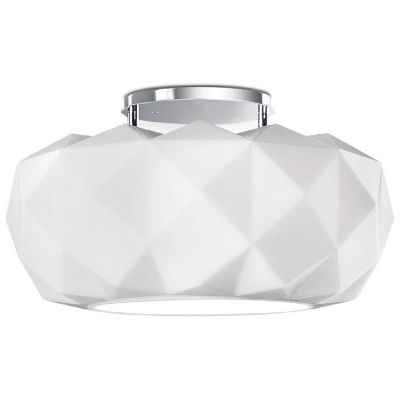 Enhance interiors with the bold style of the ...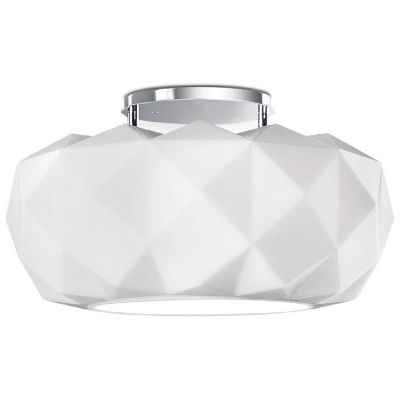 Description:
Enhance interiors with the bold style of the Deluxe LED Flushmount by Leucos Lighting. Designed by Archirivolto, this versatile fixture presents a geometrically shaped orb made of handblown glass. Its faceted figure offers a modern aesthetic that brings heightened interest ...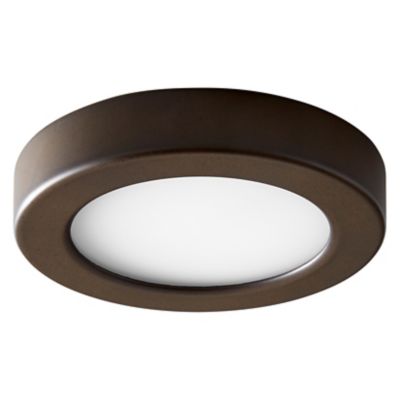 Top-tier LED illumination. The Elite LED Flushmount from ...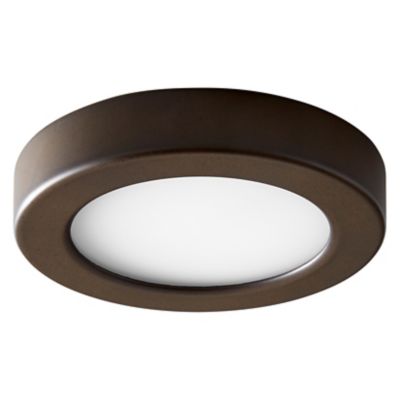 Description:
Top-tier LED illumination. The Elite LED Flushmount from Oxygen Lighting is a multi-functional piece fit for your ceiling or the wide walls of your hallways. Its design is clean and refined. A slick aluminum housing lays the piece flush in ...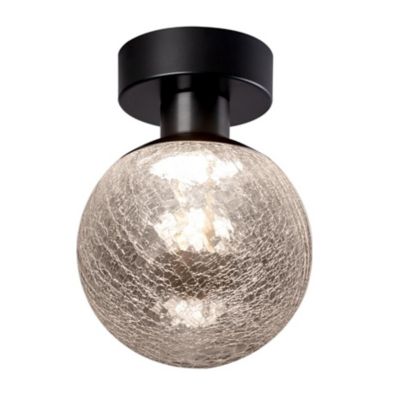 Bring an uplifting and clean silhouette to your ...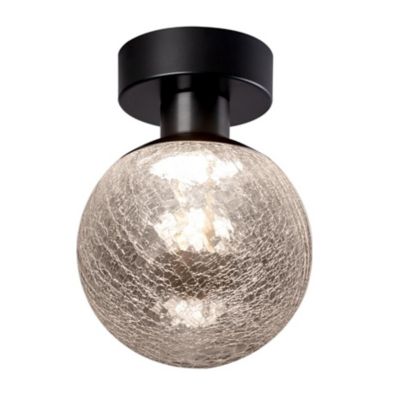 Description:
Bring an uplifting and clean silhouette to your home with the Essence LED Semi-Flushmount from PageOne Lighting. Providing a sense of elegant charm and familiar sensibility, this piece consists of smooth aluminum and steel and a rounded base that connects ...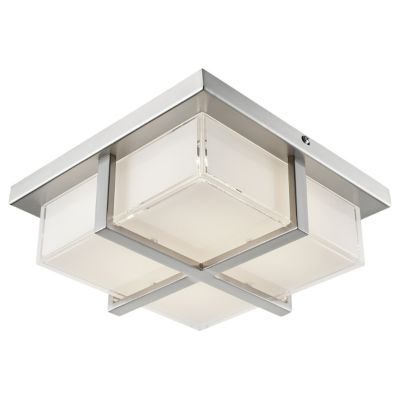 The Kuzco Lighting Fendi LED Flushmount features a ...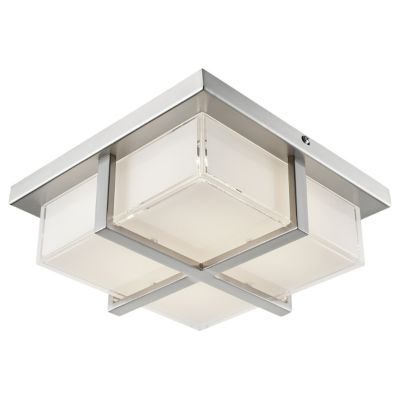 Description:
The Kuzco Lighting Fendi LED Flushmount features a diffuser in frosted glass with crystal clear edges, completed with metal bands that converge in the middle. Lit with the latest in LED technology, your living space with be illuminated with energy ...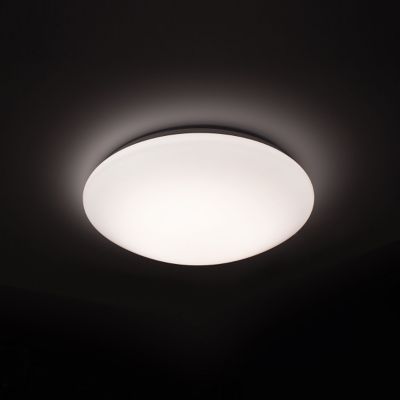 The WAC Lighting Glo LED Flushmount features an ...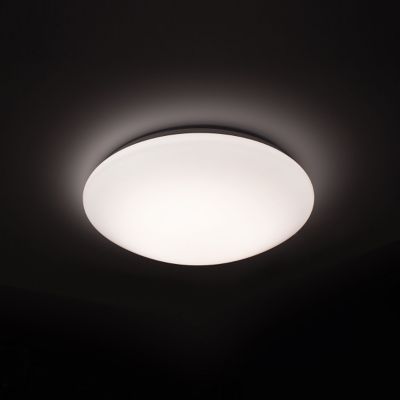 Description:
The WAC Lighting Glo LED Flushmount features an opaque acrylic diffuser to deliver ample lighting with smooth and continuous ELV dimming capabilities. Made from aluminum and integrated with multiple mid-powered LED arrays for a uniform deliverance without the socket switch ...