Why Choose a DC Fan?
For those interested in energy efficiency (and who isn't these days?) and the latest
ceiling fan technology, the DC motor is something to be really excited about.
What's not to love about fans with DC motors? They consume up to 70% less energy and run almost silently. Plus, the designs of DC motor fans are cooler and more modern—and more plentiful—than ever.
How Do DC Ceiling Fans Work?
The quick answer:
The DC motor starts up when a small electric current is passed through a magnetic field coil. The resulting magnetic force produces the torque that turns the motor repeatedly.
The detailed answer:
The specific type of DC motor used in ceiling fans is a brushless DC motor (aka synchronous DC motor). A DC motor uses an internal array of magnets of opposing polarity. This creates a magnetic field that creates the torque required to rotate the motor's rotor. This process requires less electrical energy, translating into a 70% or greater reduction in power consumption over standard AC motors.
Other Benefits of DC Motors
This energy-efficient process keeps the motor cool, effectively improving the fan's life span. Noise is virtually eliminated. And the overall assembly is much more compact than standard, making for a smaller and lighter product.
The only real disadvantage of DC motor ceiling fans is the initial cost, as they require a pricier, more complicated electronic speed controller to run. However, the price increase is not as painful as you might think and is more than balanced by the many more years of usable service.
The best part for consumers is that energy-efficient fans with DC motors are now available in a wide range of modern designs, conceived by an ever-growing pool of quality ceiling fan manufacturers. Depending on whatever complementary lamping they might have, the majority of these qualify as ENERGY STAR ceiling fans.
A few of our favorite DC motor fans: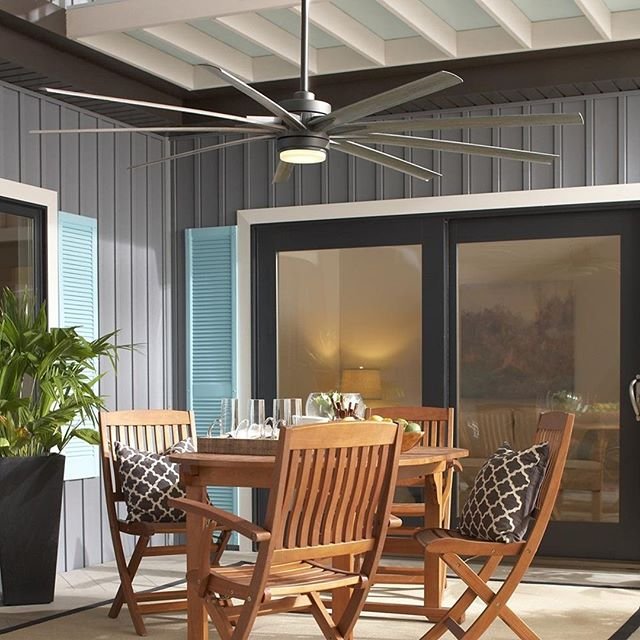 The Fanimation Odyn LED Indoor/Outdoor Ceiling Fan moves some serious air with its 7-foot blade span, while its DC motor consumes up to 70% less energy than standard AC. It includes a matching cap for use without the LED light, and a remote to control its six forward and reverse speeds.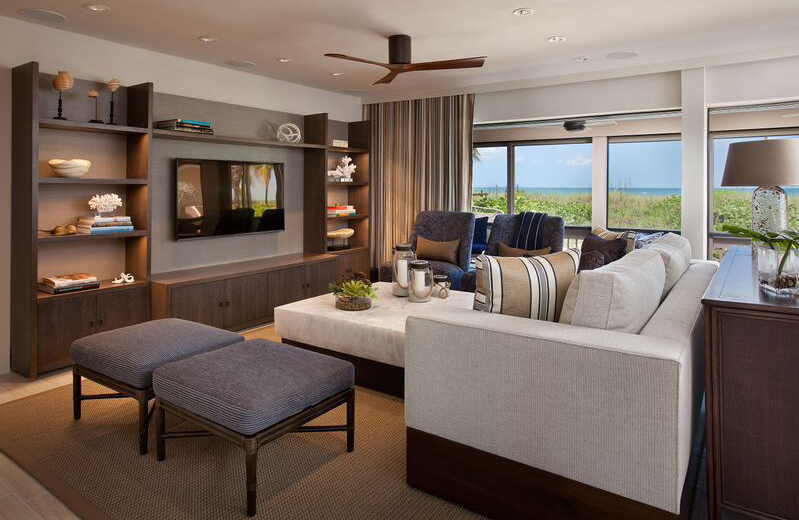 Rustic yet modern, the Atlas Fan Company Irene 3-Blade Hugger Ceiling Fan is streamlined yet warm with solid wood blades. The sleek cylindrical housing contains an ultra-quiet, efficient and reliable DC motor. This six-speed fan is controlled via a hand-held remote that may also be mounted on the wall, and the fan's reverse function is handled right on the remote.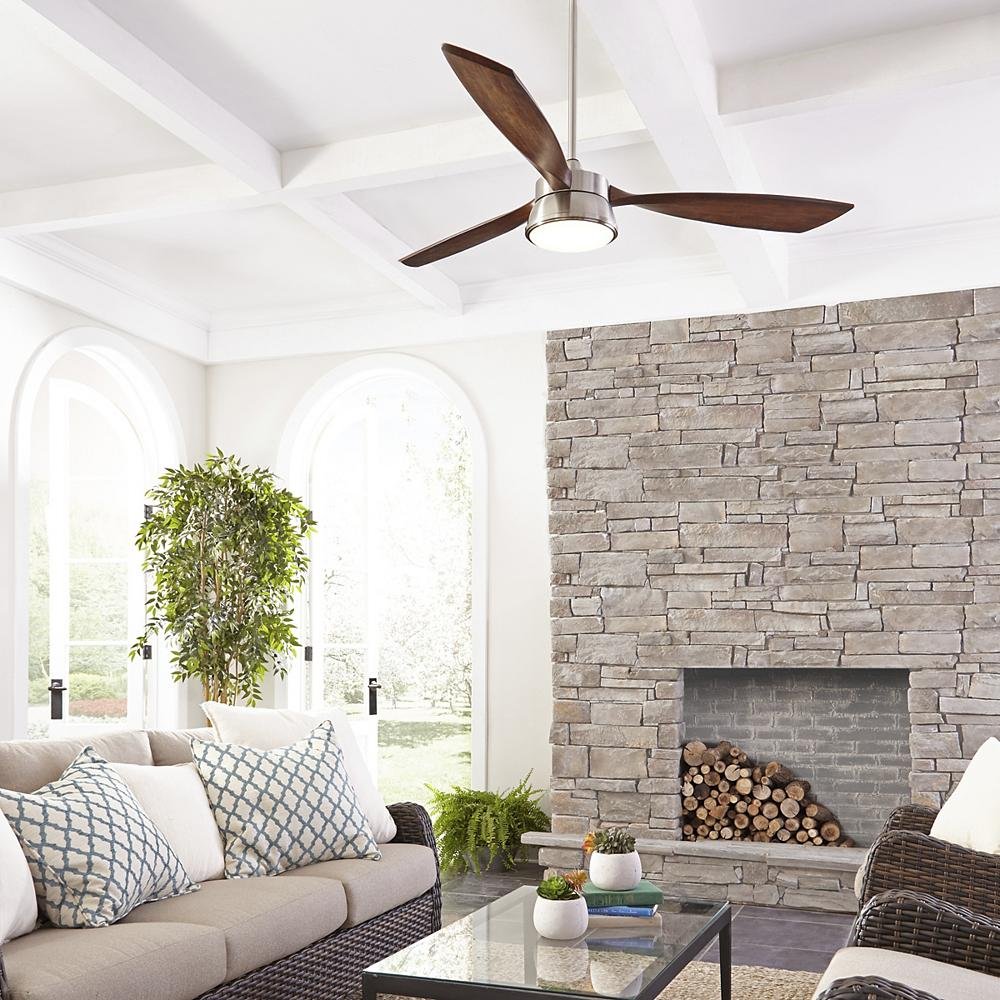 At an impressive 201 RPM, the Monte Carlo Destin Ceiling Fan cuts through the air smoothly with an elegant twist to its blades. The DC motor is whisper quiet as it cuts down on energy consumption, and its reversible setting helps cut heating costs in winter by circulating warm air without causing drafts. The six-speed fan includes a remote control and dimmable LED light.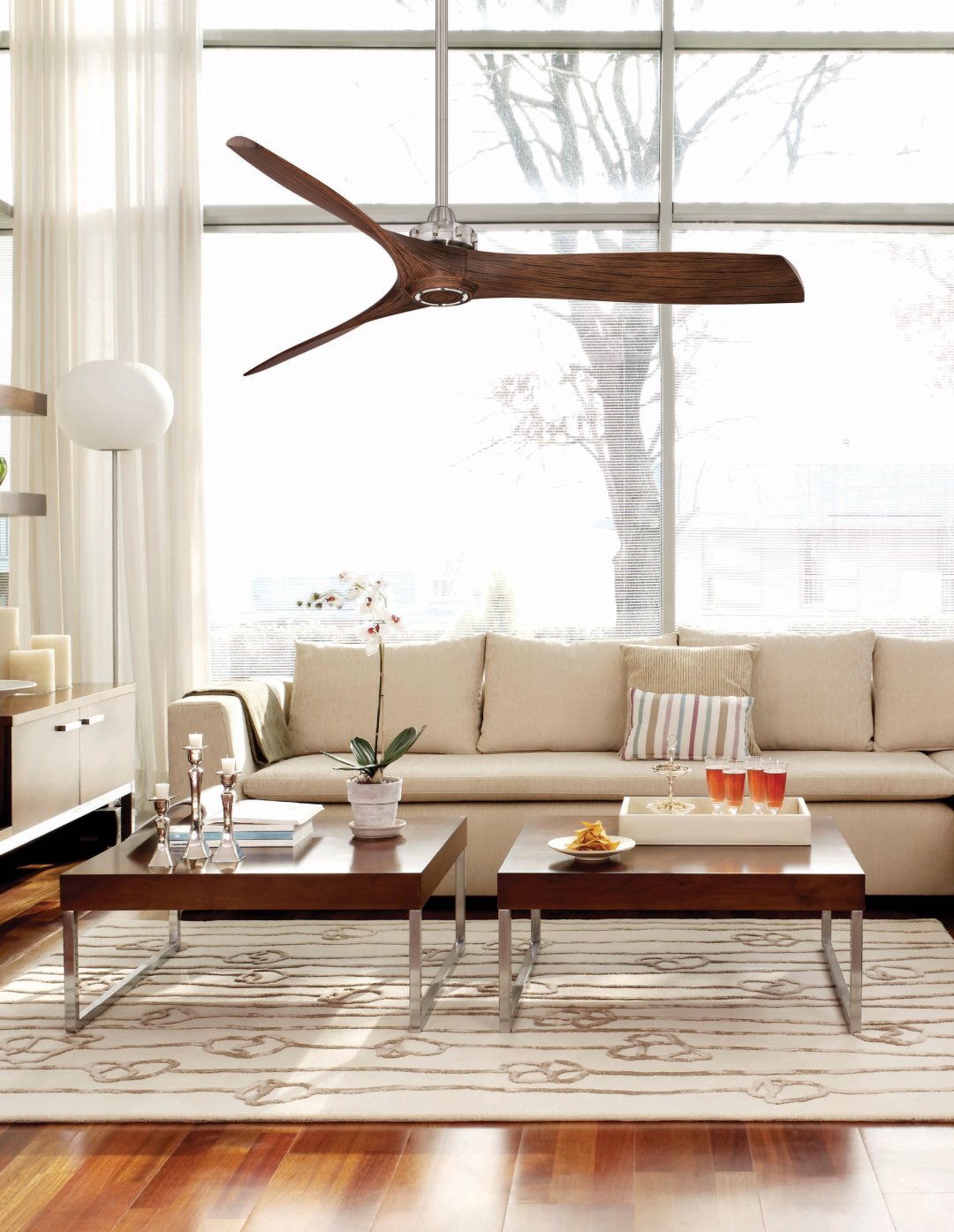 The Aviation LED Ceiling Fan by Minka Aire pairs a super-efficient DC motor with beautifully shaped blades that span 60 inches. (A few options, including that shown above, are solid wood.) The integrated LED light ensures this fan's multi-functional energy efficiency; it is Energy Star Qualified.
And a few notable DC motor fan manufacturers:
Emerson Fans introduced their DC EcoMotor back in 2009 with the contemporary Midway Eco Ceiling Fan, making it three times as efficient as a typical ceiling fan. The technology has proven so successful that Emerson Fans has since introduced several energy efficient fans that also use the EcoMotor.
Kichler is one ceiling fan manufacturer that has jumped into the DC motor pool with both feet. Their high efficiency DC motor is seen in a large number of their most recent ceiling fan releases. Many of these Kichler DC fans also feature LED lamping, making them both truly energy efficient and Energy Star qualified.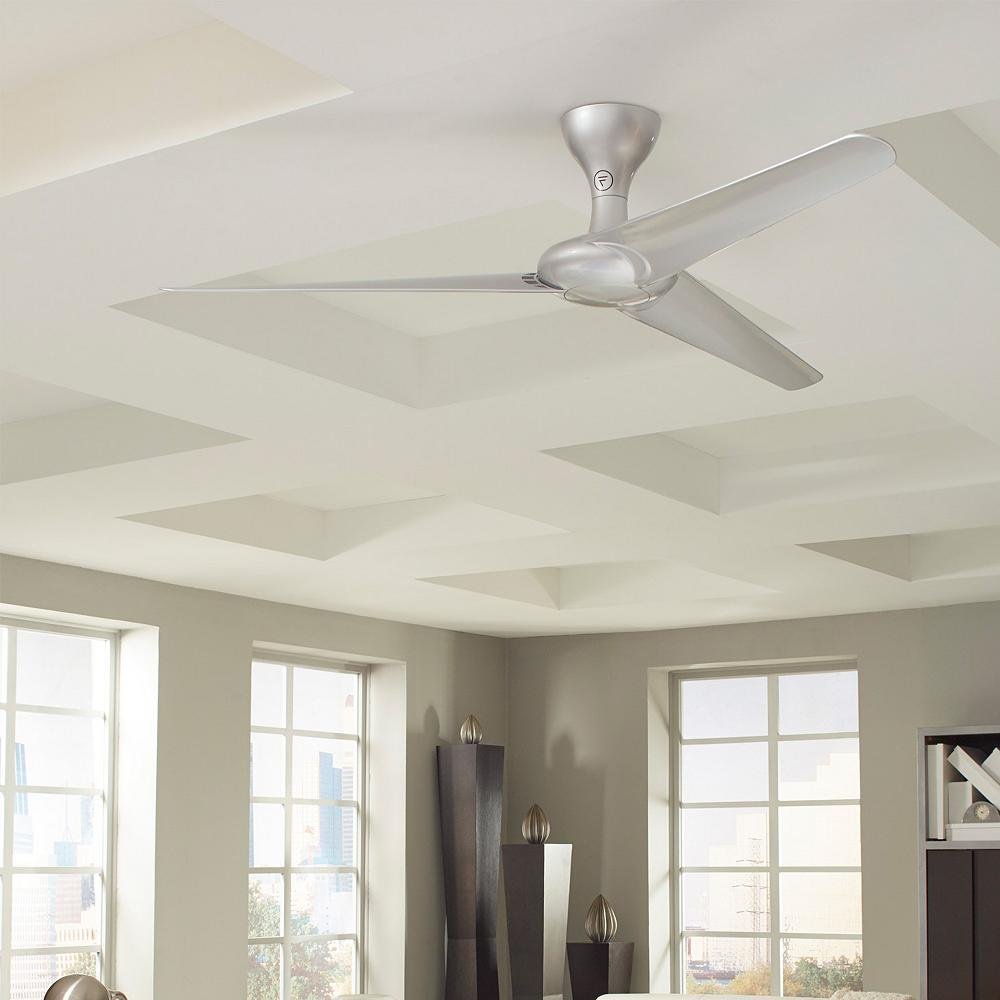 Fanimation When it comes to DC fans, Fanimation offerings run the gamut of design styles, ranging from the transitional Big Island Ceiling Fan to the modern Drone Ceiling Fan, seen above. In addition to using DC motors, Fanimation also incorporates energy-efficient LED lamping for truly green fans. They are particularly excited by DC technology, so their selection of DC fans is sure to grow soon.
Monte Carlo ceiling fans are "created with tomorrow in mind." To that end, Monte Carlo Fans recently introduced their Extreme Green line of super-efficient ceiling fans. These ceiling fans are up to 300% more efficient than standard fans, using the latest DC motor and energy efficient lighting technology. Plus, they're designed with timelessness in mind, so they'll be up and running beautifully for many, many years to come.