How to Take Your Outdoor Space
from Winter to Spring
The weather is getting warmer, which means it's time for a spring update for your
home exterior and backyard. With just a bit of simple outdoor maintenance and some
fresh exterior décor, your backyard can go from winter drab to spring fab.
The bitter cold of winter is slowly losing its bite, days are getting longer and the sun is shining more brightly. Spring is on its way—but is your outdoor space ready? Experts recommend several tips to help transition from the colder months, including spring cleaning and new outdoor furniture, plus updated planters and other patio accessories. We'll guide you through the steps you'll need to ensure your outdoor space is enjoyable for this spring and the seasons to come.
Spring Cleaning
Before starting the spring style update in your backyard, there is some light maintenance that may need to be done. Start by cleaning your gutters, which might still be full of old leaves and muck from winter storms. Using a garden hose to flush out the gutters makes the process less messy. While you're up there, make sure that your roof has no holes or missing shingles.
Then, check over the exterior of the house. A good way to examine the condition of the paint is to pressure wash your home, looking out for paint chipping. If you see any exposed wood, it may be time for another coat of paint. Fix any cracks in walkways and other paved areas using a repair kit from your local hardware store.
Finally, make sure that your yard maintenance equipment is in working order. Sharpen lawnmower blades, change oil in the weedwhacker and make sure the sprinkler system has no leaks.
Outdoor Furniture Updates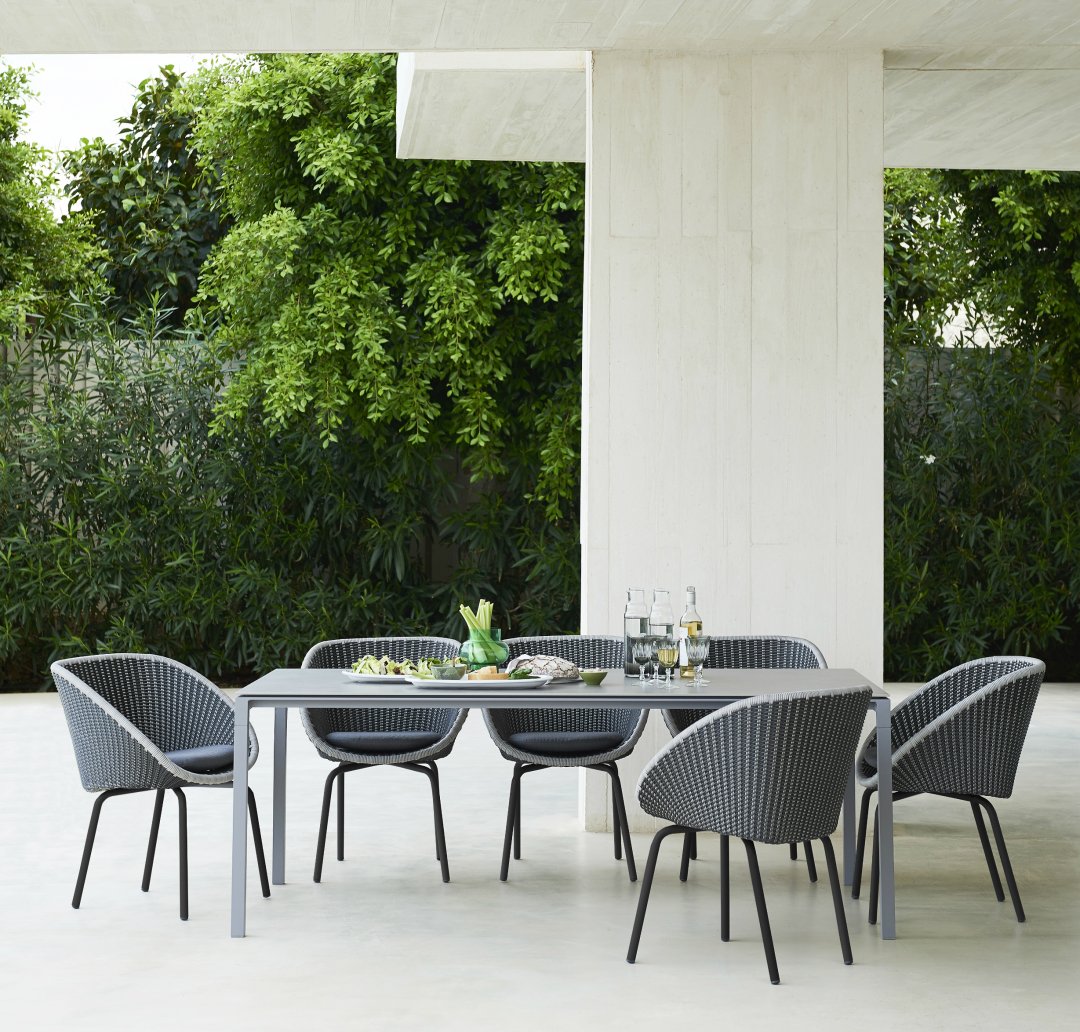 Once the spring cleaning is done, it's time for an update of your outdoor style. It all starts with new outdoor furniture. Furniture made from weather-resistant materials like teak, aluminum or specialty outdoor synthetics is preferable because, although winter is on its way out, there could still be some spring rains to deal with. And once the sun comes out, you'll want furniture that can resist damage from UV rays as well.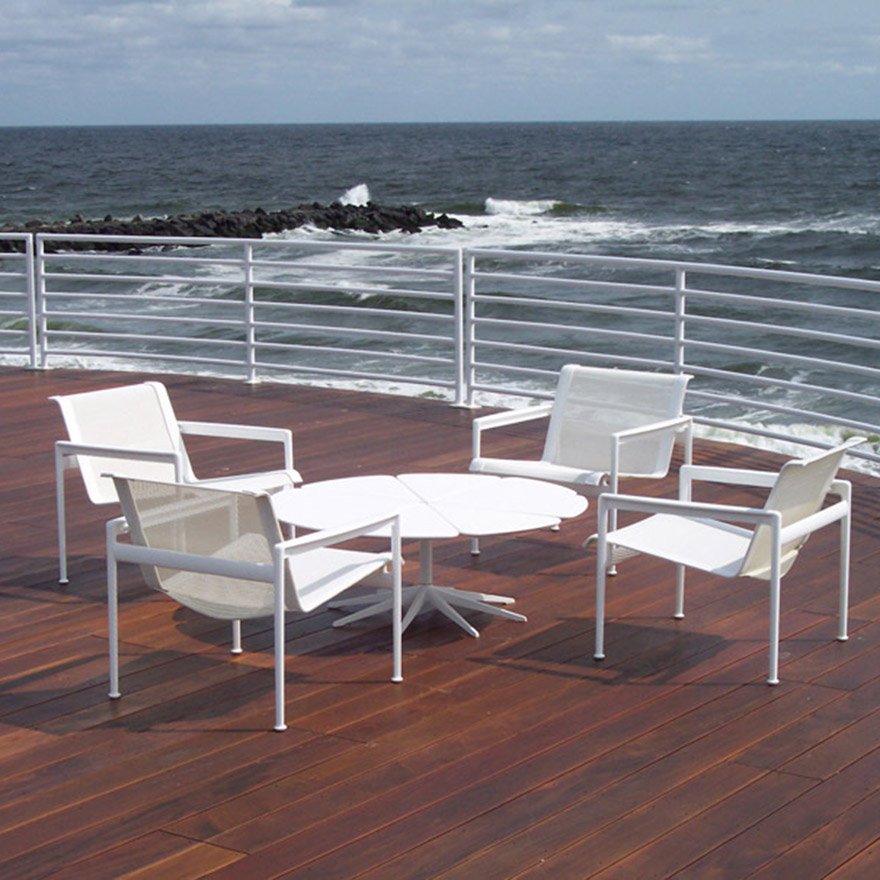 If it's within your budget or you're starting fresh, you can upgrade all your outdoor furniture at once. Alternately, just start with the pieces you use the most. If you're more of an outdoor diner, look for a new outdoor dining set with a bit more flair and fun. Or, if you tend to do more lounging al fresco than eating, consider updating your outdoor lounge chairs or sofa.
Practically Perfect Planters
Now that your furniture has been upgraded, you can give your plants a new place to chill, too. New planters are great because they add design detail and dimension to an outdoor space without too much commitment. You can go simple and neutral or colorful and downright avant-garde.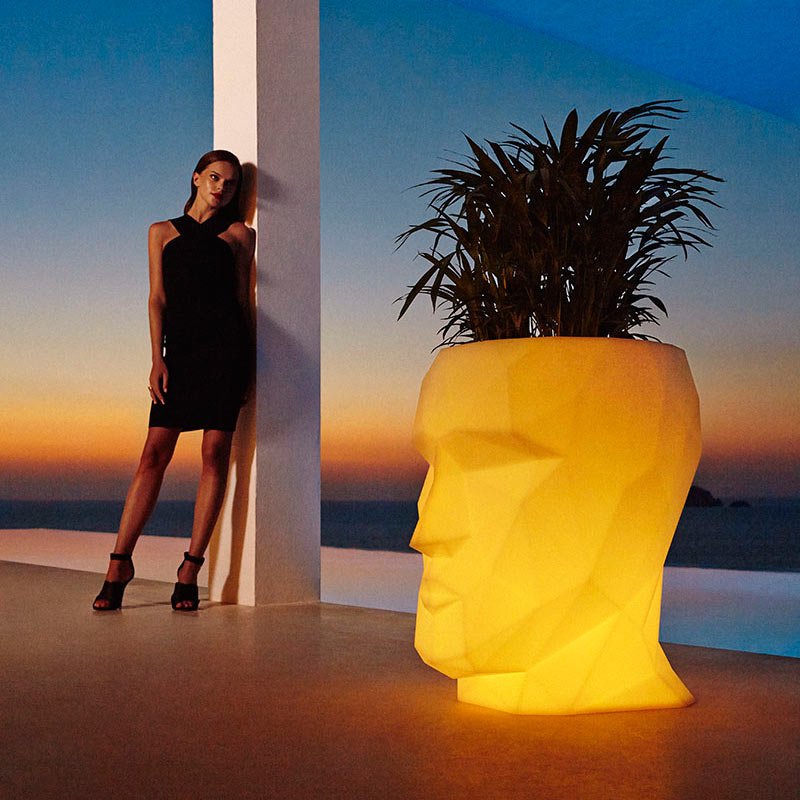 We love lighted planters because they provide essential outdoor light for safety, all while highlighting our plant friends in all their glory.
Other Outdoor Add-Ons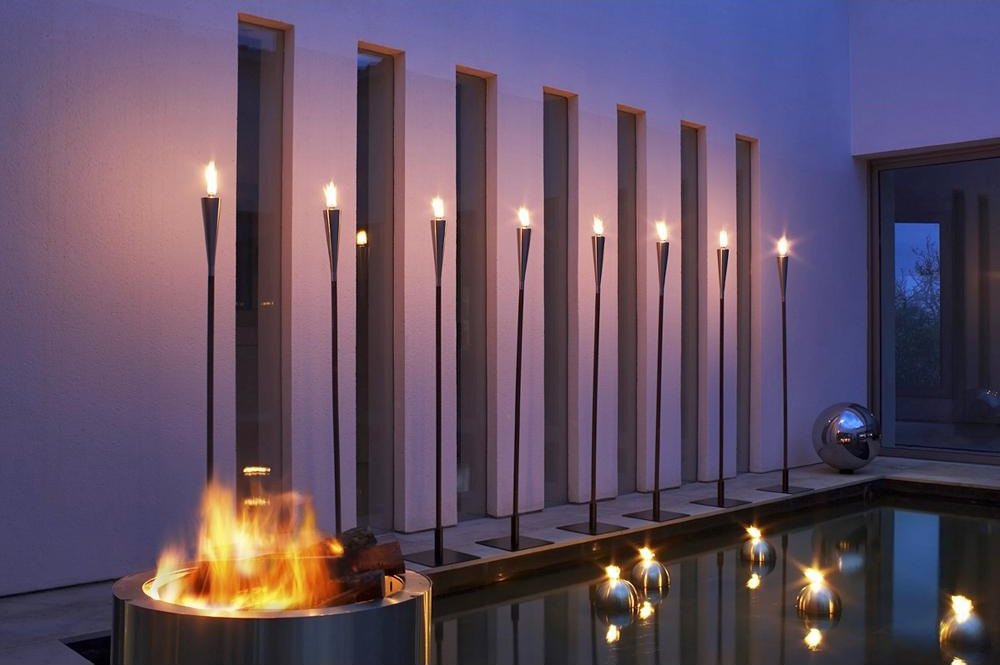 Next up, upgrade your outdoor accessories:
Ethanol-fueled fireplaces and propane-fired torches are great because their flame is strong and consistent. They are bright and long-lasting, and are easy to refill. And there's just nothing like the welcoming flicker of firelight.
Additional outdoor lights are always helpful for nighttime entertaining. From more portable options like string lights and lanterns to hardwired outdoor wall sconces and chandeliers, there are lots of options to consider. Check out "5 Ways to Light Your Outdoor Space" for more lighting tips.
If your yard needs more sun coverage, find an umbrella that fits your exterior, in size as well as style and color.
Another fun, relatively commitment-free accessory update is outdoor cushions. They can add a pop of color and softness and can be easily changed out as needed.
Lastly, one of the best things about spring is nature's activity after a long winter's nap—squirrels chasing each other through the trees, buzzing bees, and the birds are ready to build their nests and forage for food. A bird feeder in the yard can bring wildlife closer, and there are plenty of styles to choose from in a range of styles from minimalist contemporary to fun and kitschy.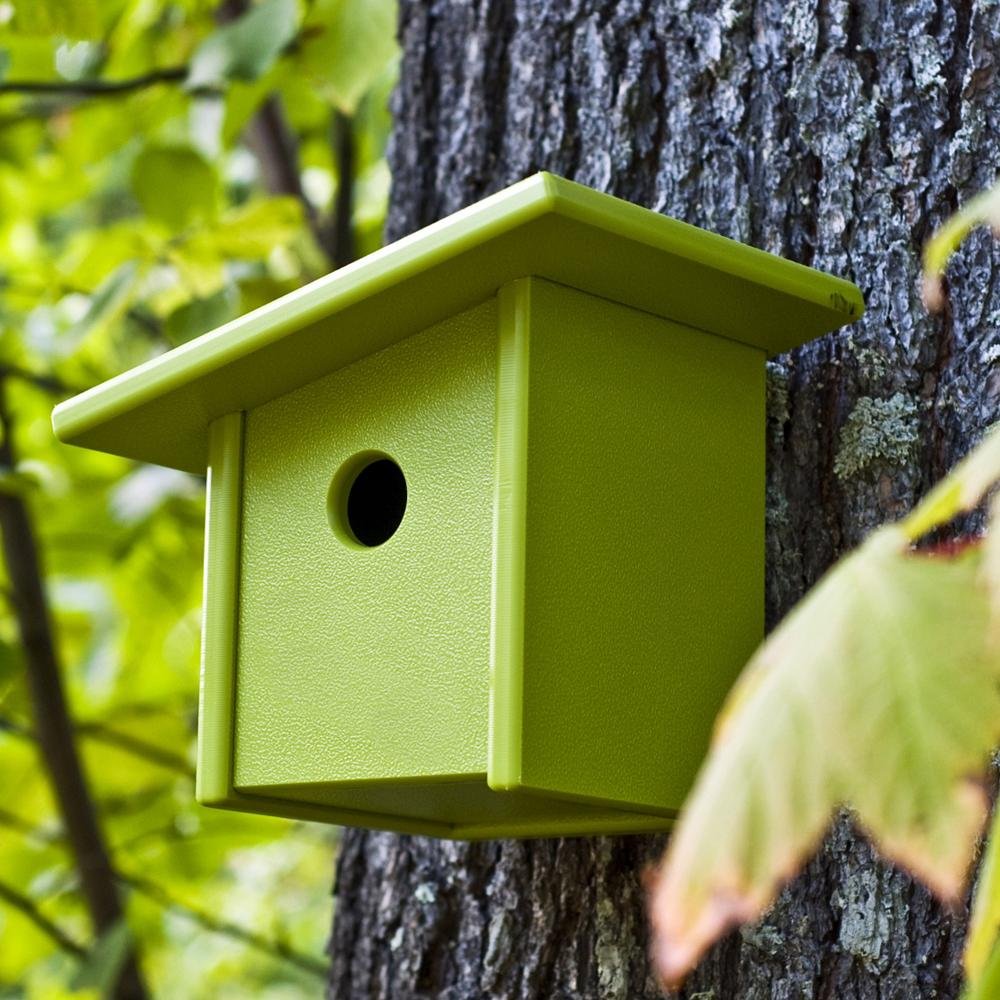 Springtime is the right time for renewal and rejuvenation. When considering your exterior update, don't be afraid to choose bold, contemporary upgrades. Warm up your exterior style with modern touches and get ready to spring into the season.