How to Pair
Light Fixtures of Different Styles
They say opposites attract, but that might not always work when trying to mix a
few different cohesive lighting styles. These tips will help you choose designs
that can live in harmony without being matchy-matchy.
Written by Kelsey Kittle
Whether you're building a brand new home, gutting an existing one or upgrading room by room, there will come a point when you have to choose lighting. Beyond budgetary constraints that don't allow you to purchase an entire house worth of matching lights in one fell swoop, perhaps your taste is more eclectic or you have sentimental pieces to work in. Whatever the case, a home outfitted in totally matching fixtures can look too commercial to be comfortable.
So how do you effectively mix and match styles for a put-together look that's all your own? Here's how to incorporate varying styles without your home looking like a rummage sale.
Choose a focal point and let other styles fade into the background.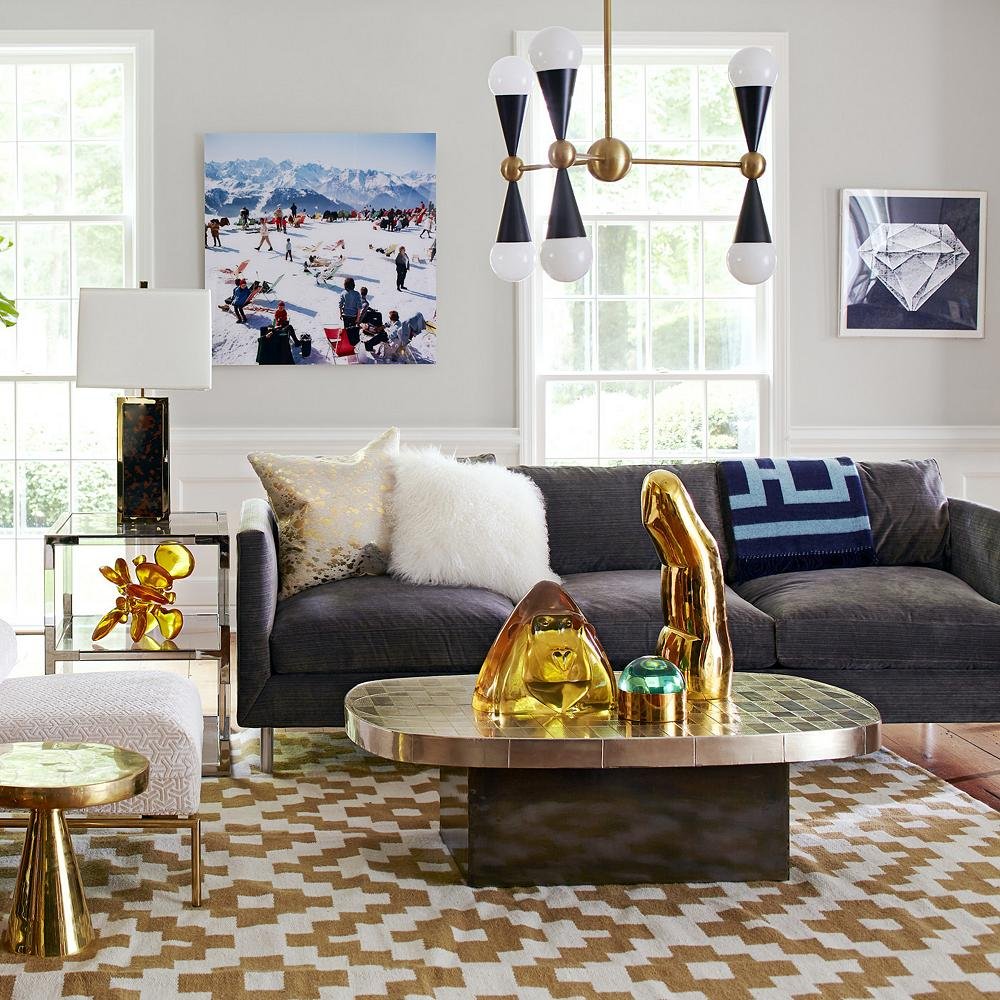 A fabulous chandelier is designed to steal the show, so let it. In this example, it's tough to tear your eyes from the bold, graphic centerpiece. This lets you choose other lighting that isn't quite as flashy. When properly layering lighting (check out our guide here) you'll ideally have many fixtures to do all the jobs, from that overhead chandi down to table lamps. A complementary color scheme helps the lamp coordinate with the chandelier, while its rectangular silhouette provides a tidy contrast. Plus, its simplicity is a welcome break from the otherwise flashy decor.
Draw on a common thread.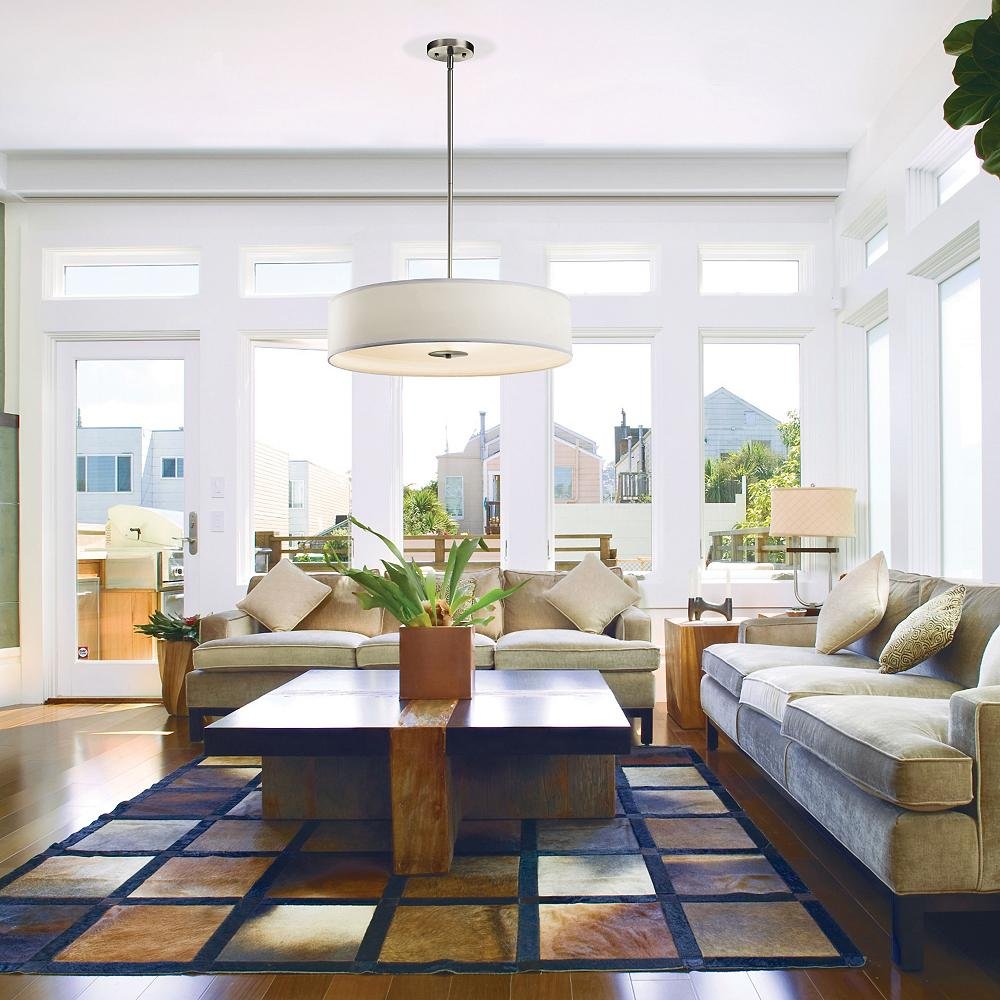 Another way to pair fixtures is to select a common attribute and carry it through your choices. Here, the drum shape is echoed in each fixture's creamy light shade, though the actual shapes aren't perfect copies of one another. This look is particularly effective because it brings a bit of the graphic linear quality of the area rug into the table lamp with the dark wood on the lamp base. If you look closely, you'll see the lamp's shade is actually a quilted texture, but it works because the overall shape and color is well matched to the overhead fixture, as is the metal finish.
Keep your eye on the finish line.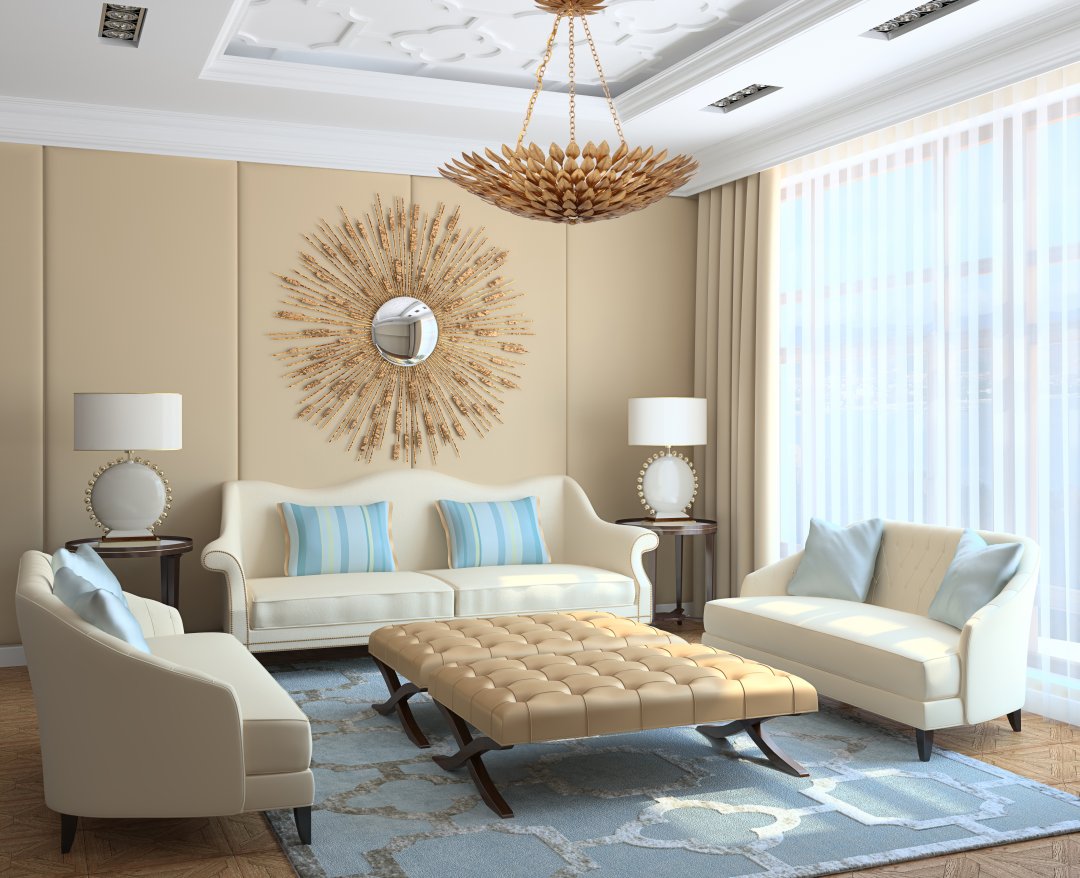 Speaking of finishes, selecting one metal finish is yet another way to match your fixtures without matching exact designs. In this example, the chandelier, mirror and accents on the table lamps are all more or less the same finish, or at least within the same warm color family. The shapes are wildly different yet this room exudes a confident, opulent air. It also helps that the metal elements are similar in their individually constructed forms, and the furniture isn't overly detailed to provide a nice visual contrast with the intricate metalwork.
Fight for your finishes.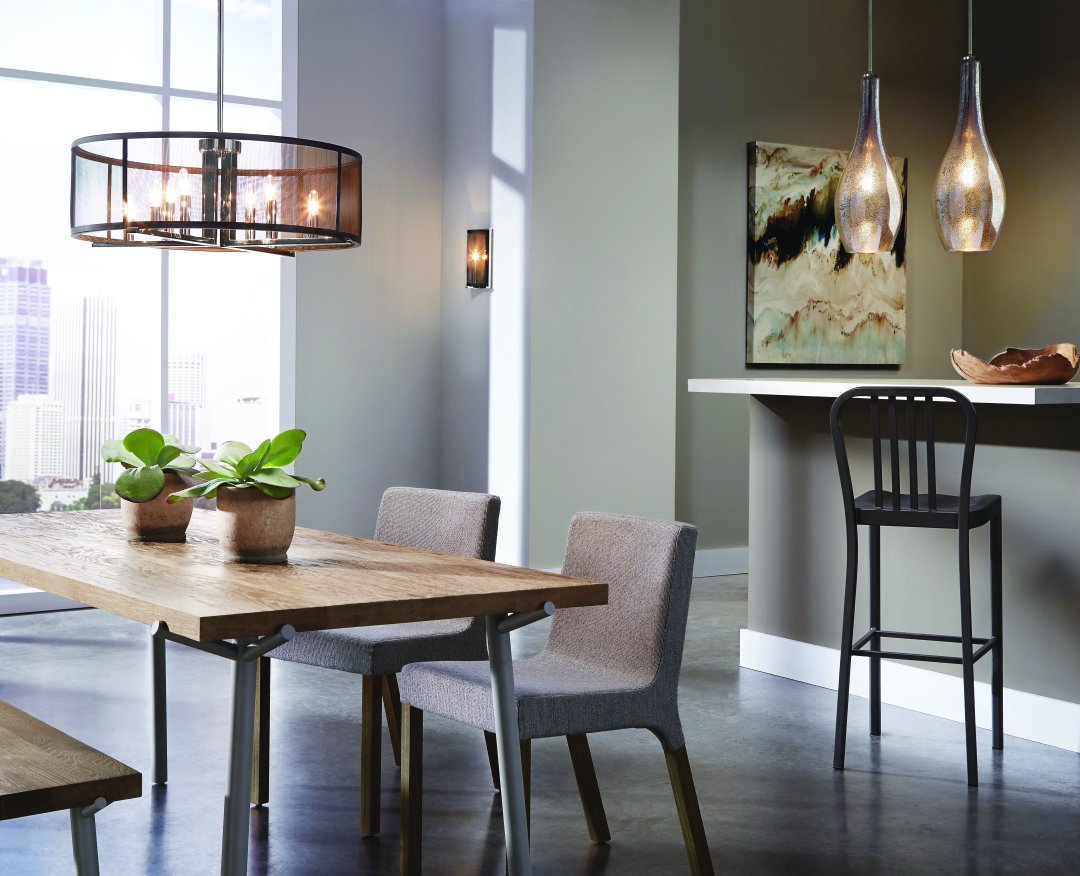 On the other hand, mixing finishes (more on that here) can look chic and deliberate when done with care. There's no reason not to pair your favorite finishes, and it opens up your design possibilities. Here, the industrial-style drum pendant over the dining table embodies an urban aesthetic, which is actually enhanced by the softer shapes over the counter. The finishes here echo the overall palette of the room with dark, desaturated neutral tones. And the exposed bulbs in the dining table look are mirrored in the almost-exposed bright spots in the kitchen pendants--a cheeky, chic point that both delineates the space and makes it feel like a cohesive choice.
Shape up.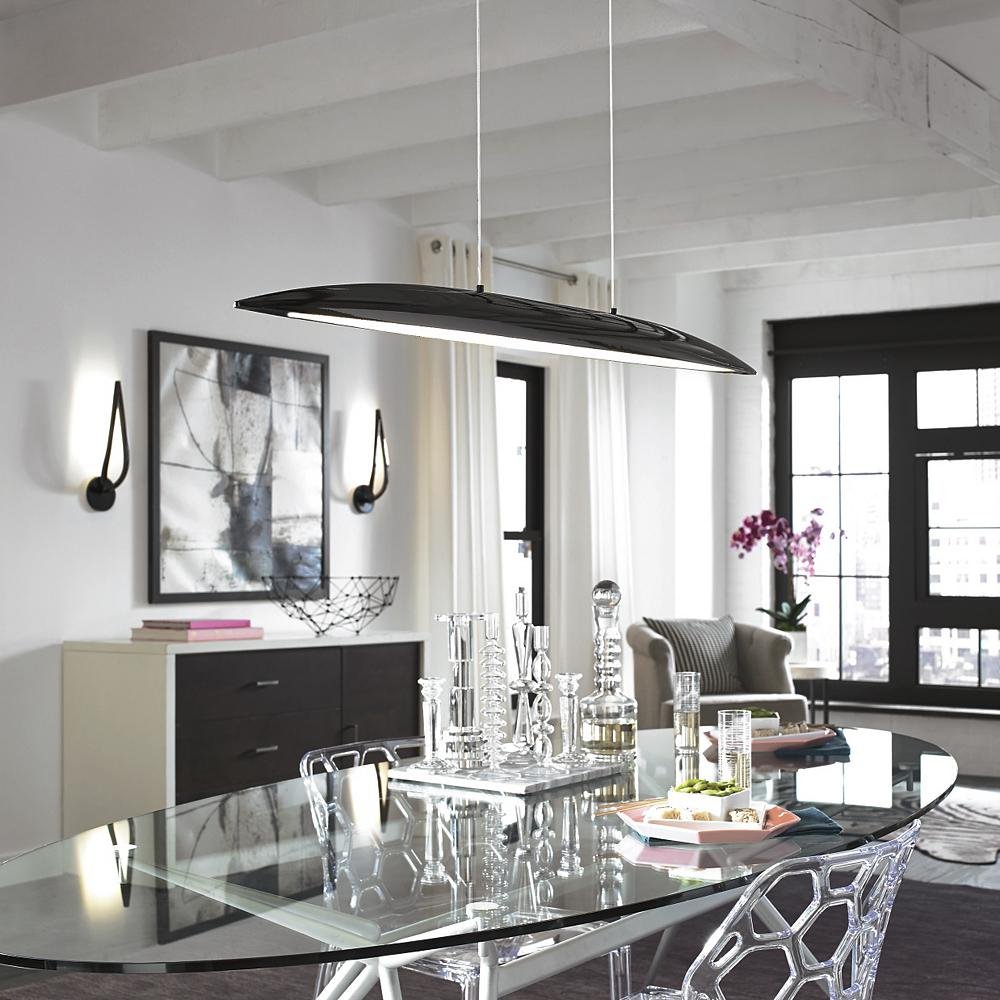 The final tip we'll touch on is in regards to shape. In this stunning modern dining room, the color scheme is nearly absent, using only black accents on white with clear furniture. The sharp complementary shapes in the lighting fixtures aren't overly spot-on, but you can absolutely grasp their point. If the wall sconces were exact replicas of the linear suspension's shape, the look could feel lazy and uninspired.
Selecting coordinating lighting fixtures is a lot like pairing an outfit with jewelry: You want everything to gel without competing or worse--looking dull. There are endless combinations of style, shape, color and finish out there, so there's really no excuse for your look be anything less than spectacular.