How to Mix Dining Tables and Chairs
A well-styled modern dining room doesn't always come right out of the box.
Mixing and matching furniture pieces gives a room some soul, and following
a few guidelines will keep yours looking cool rather than chaotic.
For decades, dining "sets" have been a go-to for furnishing this all-important space in our homes. Purchasing an out-of-the-box matching set is an easy way to complete a room once and for all, but to make a room feel curated, special and yours, the key is often about coordinating pieces rather than matching them.
Putting together a dining set using various designs, brands and even materials can give a complete and stylized look. While mixing and matching dining chairs can be a tricky task, following a few simple style guidelines will help make sure your space looks intentional rather than haphazard.
1. Match wood finishes
One of the most basic ways to create a more complex dining set is to mix up styles and shapes—but use one consistent type and finish of wood. This works better with neutral finishes like walnut, teak and maple that are often easier to find across various collections or furniture brands. Sticking to a certain wood finish narrows down the pool of choices, but still leaves you with a bevy of options that don't have to be anywhere near matchy-matchy.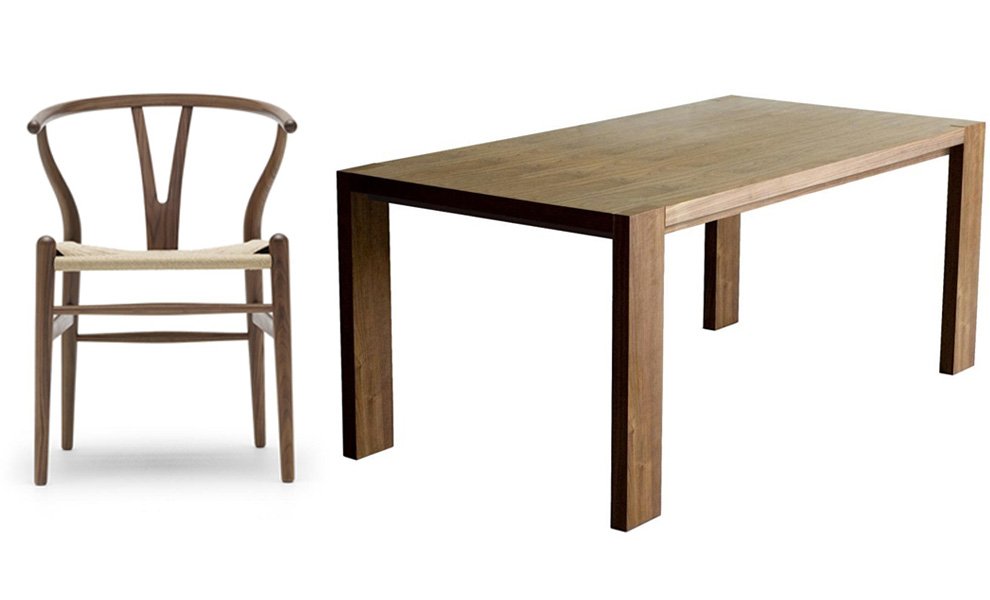 Try it: A stout, clean-lined dining table pairs well with a more stylized chair in the same walnut finish, creating a tailored look from two entirely different styles.
2. Keep it monochromatic
Disparate shapes, styles and finishes can be unified by sticking to a single color, ideally black or white. This can even help bring together various materials, if you're working with a mish-mash of chairs in metals, woods, plastic, etc.
Try it: Combine styles and silhouettes, no matter how different they may seem. Using the same color allows multiple standout designs to have a seat at the table without overwhelming each other.
3. Shake up a single style
If the shapes and silhouettes you're drawn to aren't lining up, you can also bring together a mismatch of styles with a common design theme. Using different pieces that all fall under one look can be a tailored way to showcase an eclectic style. Knowing what you want the space to look like can help guide you in choosing pieces that fall under that umbrella.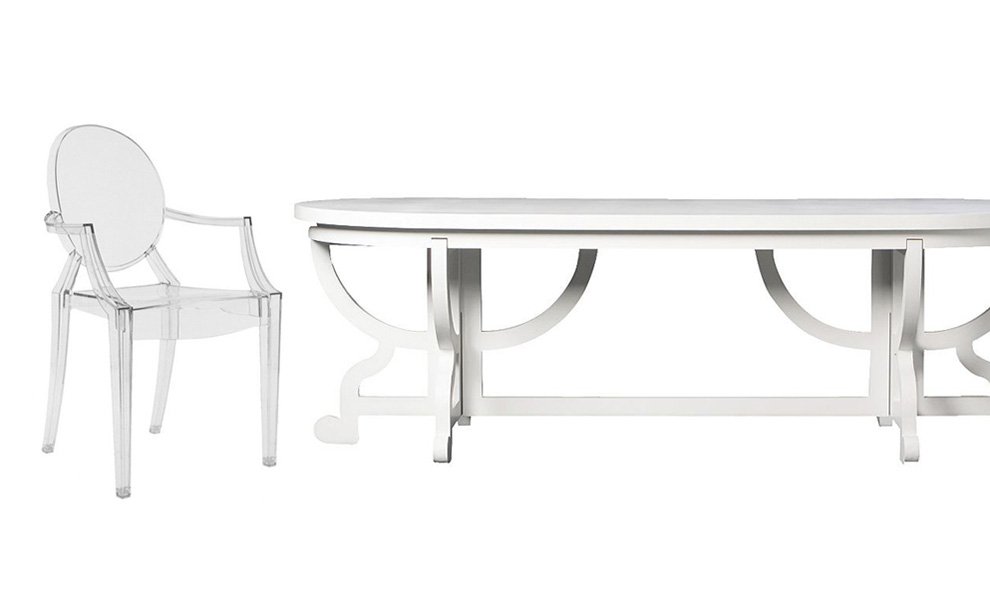 Try it: Combine a playful riff on a classic theme, like modern meets antique. The result is a graceful aesthetic that is decidedly contemporary, and can add a playful touch to a formal dining room. Various finishes can be unified using a common design key. To keep the overall collection cohesive, make sure that there's a thread that ties the various parts together. Try using iconic or antique shapes for an unexpected twist. Clean-lined versions of historical shapes can be a common ancestor for mixed materials.
4. Pair bold colors
A pop of color has been a wardrobe staple for ages, and that advice crosses over into interiors especially well. In your dining room, try choosing one bold shade that can bring together different furniture pieces. The key here is to maintain a common language among the shapes found between the tables and chairs—for example, if you're working with a curvaceous table, look for that same shape in chairs as well. And if you're going to go big with colored chairs, a neutral table is a no-fail way to keep it all in line.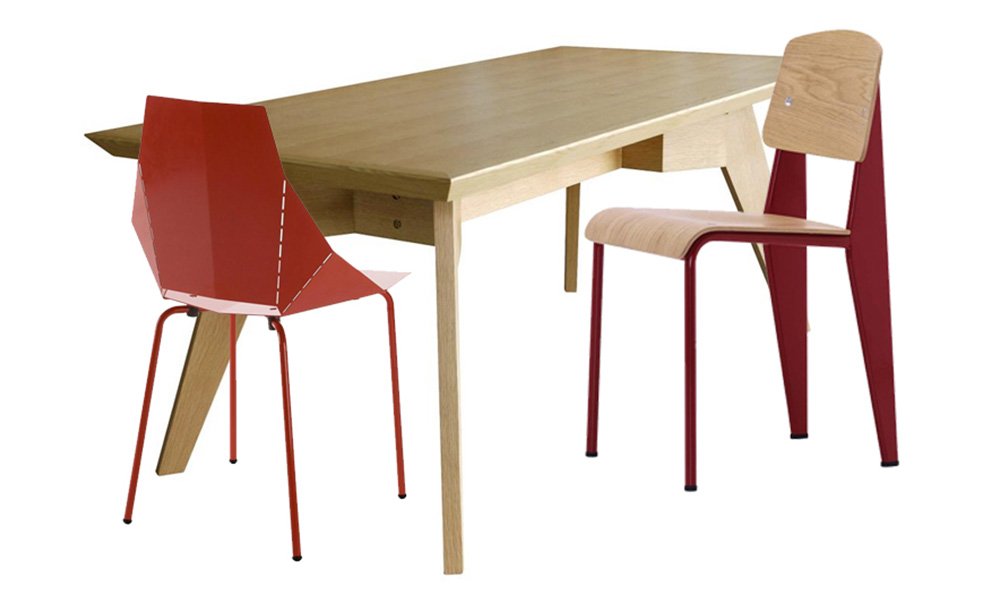 Try it: Keeping within a family of shapes (blocky, angular lines) and a particular hue (bright red) helps this dining collection look put together, not thrown together.
The lesson? Don't be afraid to collect the furniture pieces you truly love for fear that they won't "fit" together. Coordinating a few key elements will bring it all together into a comfortable, beautiful space.