Buyer's Guide:
How To Choose Kitchen Pendant Lighting
The kitchen has become the hub of many homes, requiring lighting that can play double duty between illuminating everyday tasks and adding personality to the room's design. Use these kitchen pendant lighting ideas to help get the job done.
Kitchen lights tend to be more functional than decorative, but that doesn't mean you're stuck with the fluorescent panel reminiscent of your college apartment. But picking a light purely because it's beautiful isn't the best solution, either. Whether you're lighting a kitchen island or a small dining table, there are few types of pendant lighting that are just right for the kitchen:
Mini Pendant Lighting
Over most kitchen islands or bars, having a series of standard 8- or 10-inch pendant lights will overwhelm the kitchen's "skyline." That's where mini-pendants can come to the rescue. Mini pendant lights offer enough task lighting for meal prep and other kitchen duties. But they also add to the room's warmth and style, as the kitchen is becoming the primary place for casual gathering with family and friends.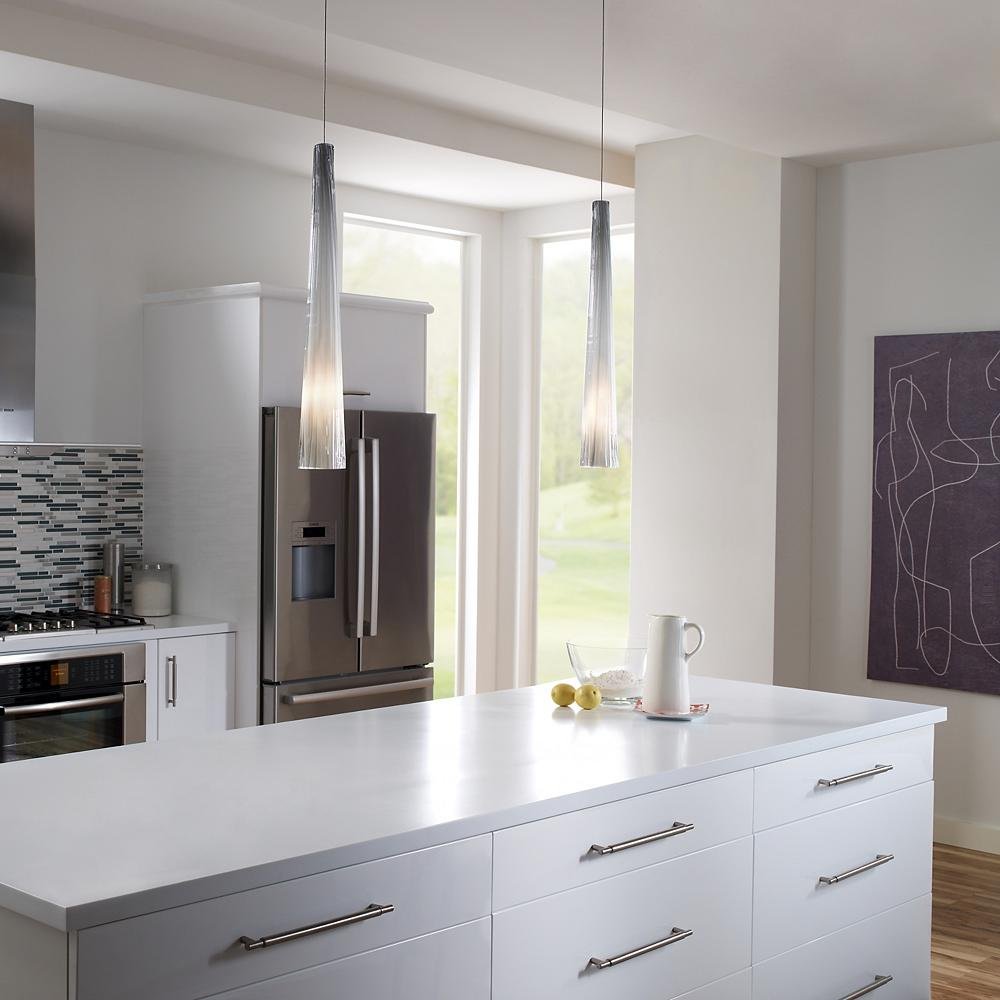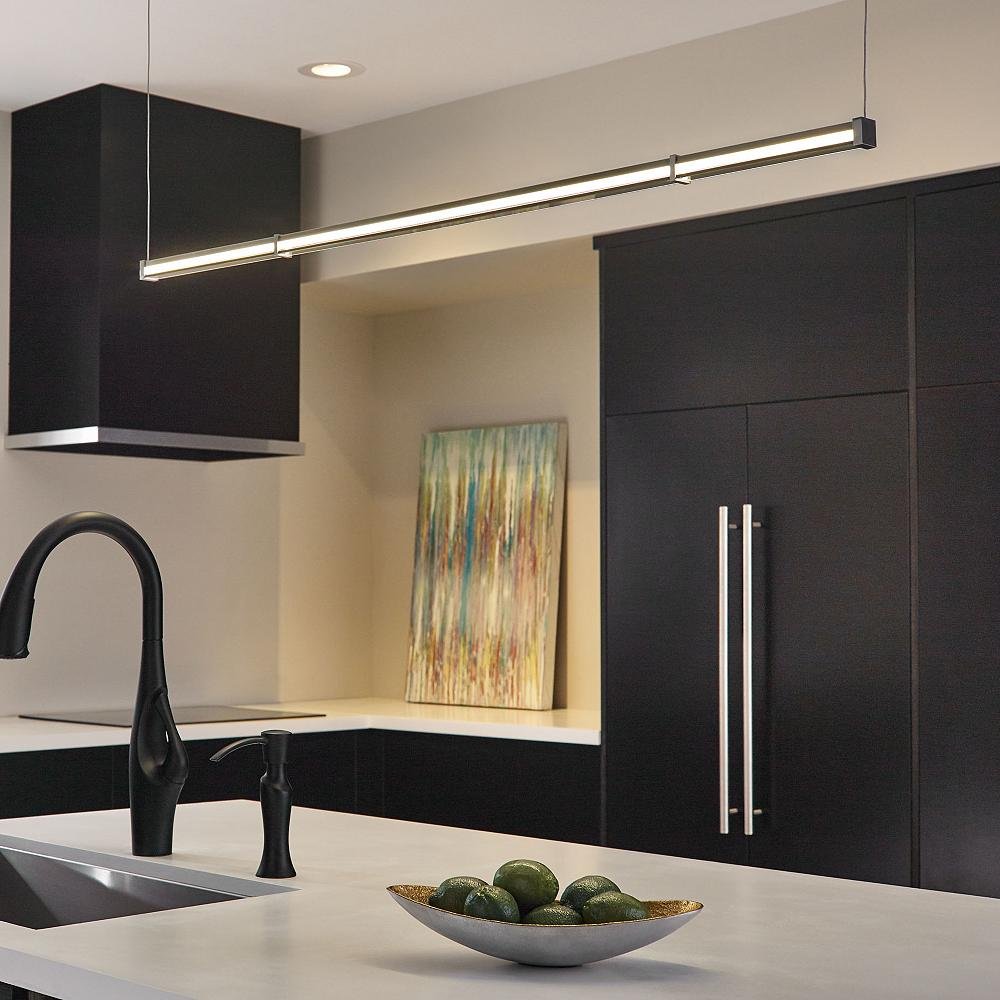 Drum Pendant Lighting
Instead of mini pendants, consider placing 2 or 3 drum pendant lamps over a kitchen island. Drum pendants and drum-shaped chandeliers are not the first thing that comes to mind for kitchens, but they can offer a beautiful touch of elegance--elevating the charm and warmth of your kitchen when entertaining guests.