3 Tips for Designing a
Get-Together-Ready Living Room
It's the hub of most homes, and this season the living room is
probably working overtime. Here, three pointers for ensuring you're
always ready to put this ever-important space to good use.
The kitchen might have the reputation of being the heart of the home, but the living room is really where most of your…well, living, actually takes place. Odds are that you want to make that living as comfortable as possible for you and your family, not to mention any guests that pop in along the way.
To make the most of this season's gatherings (and those that happen year round), there are three basic tenets that will help ensure that you have a living room that is always ready to go when guests come to call:
Size Up the Essentials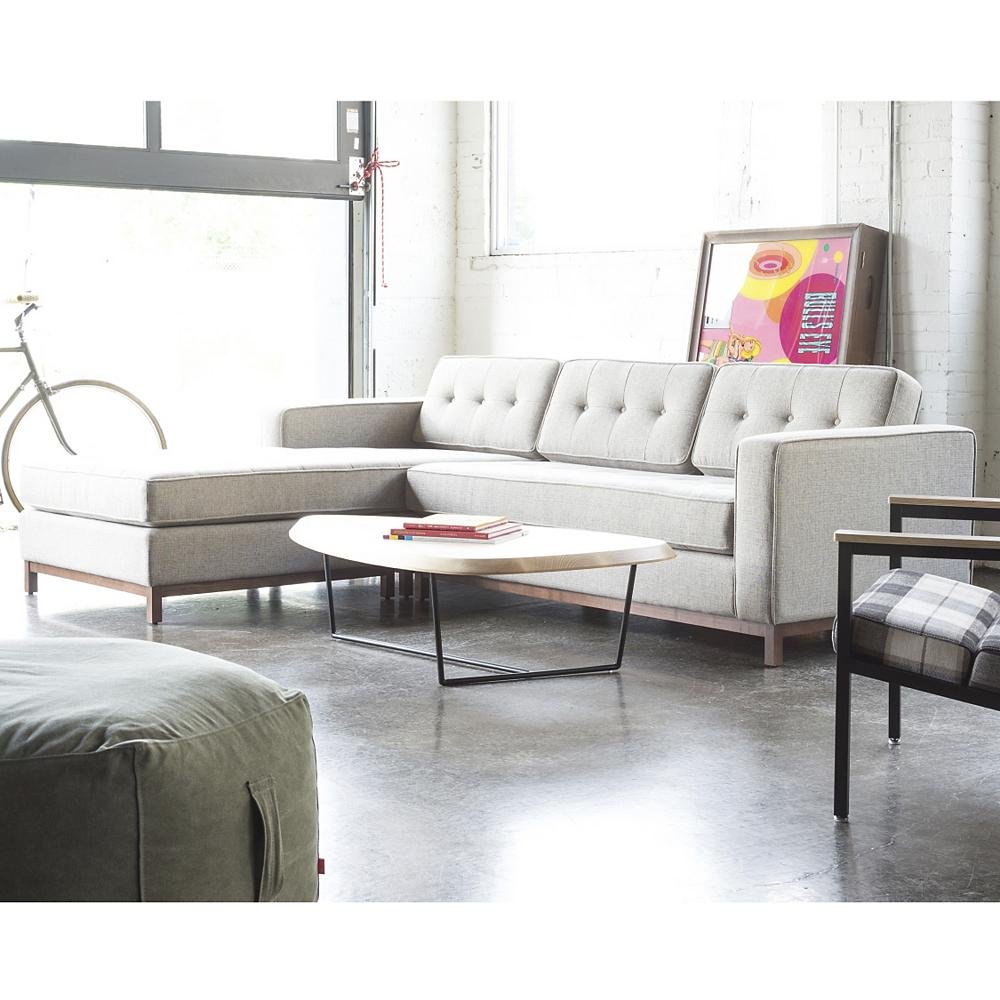 A smart living room design starts with one simple thing: The sofa. A properly chosen sofa anchors the room and provides the largest chunk of usable seating for guests. A good rule of thumb is to find the biggest sofa you can that is also proportional to the space in which it's placed.
Basically, you want a sofa that can seat as many people as possible, but is not so large that it dwarfs your actual space. To avoid this, make sure that you allow for at least a 2-foot buffer on both sides of the sofa for easy access. Be sure to maintain that buffer when considering any complementary seating, storage and table surfaces.
Define a Focal Point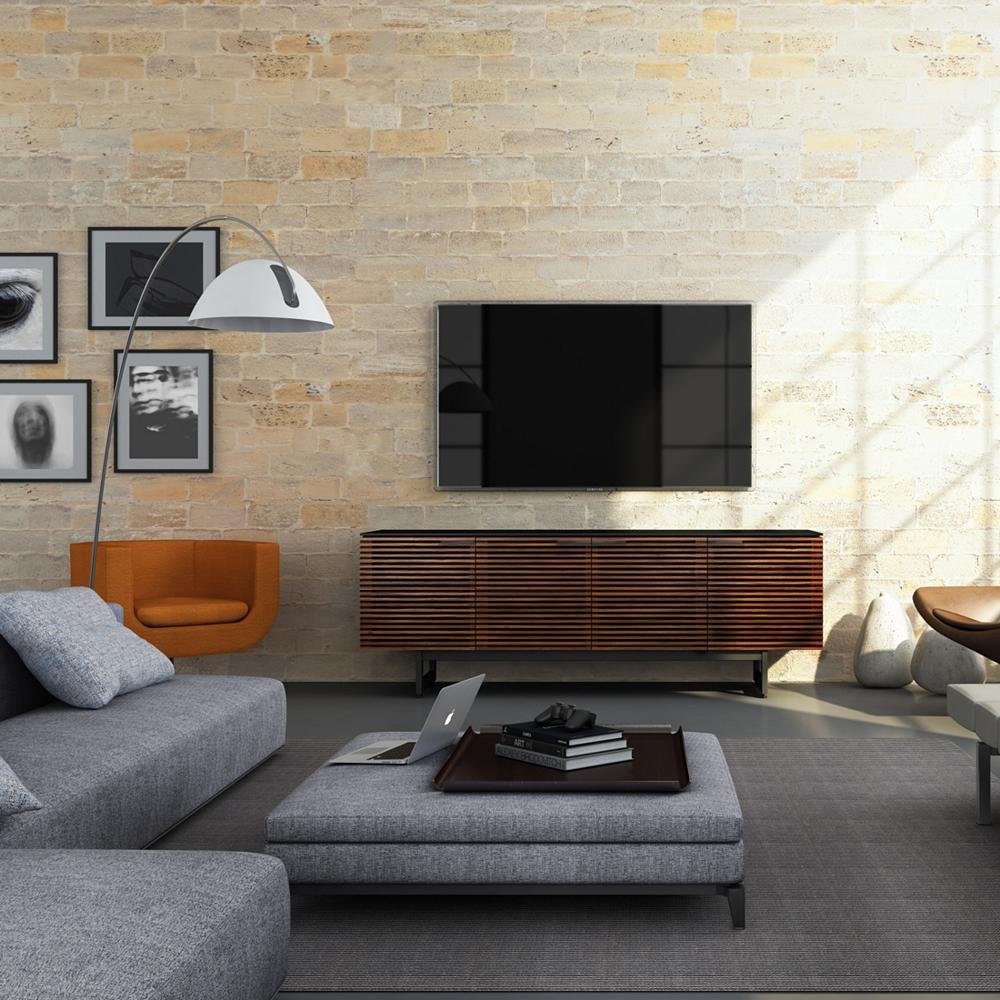 The TV is the traditional choice these days as a living room's focal point. And there's nothing wrong with that. If the unit you have is particularly lovely—and you use it frequently—there's no real reason to change that focal point for everyday hanging out with the family.
For certain gatherings where conversation is encouraged, you don't have to get rid of the TV. But you should consider camouflaging it and instead direct attention toward more intimate points, such as a coffee table central to a seating/conversation area. This can be accomplished by brightening and directing lighting away from the TV, and by rearranging any supplemental seating to face the sofa and table.
Make it Comfortable and Flexible
Simply put, people don't want to spend time in a room that feels uncomfortable. The furniture itself is of the utmost importance in creating a comfortable space. Consider how hard or soft you want upholstered furniture to feel. (And don't forget about size.) From there, add optional softness like throw pillows or blankets for guests to utilize as they desire.
And always remember that word: "Space." Your living room should be easy to access and to move around in, not just sit in. And you don't want guests tripping over each other. So when arranging furniture, make sure you allow for at least a couple feet of clearance between each piece. Doing so will not only protect shins from hitting the coffee table, but it will also keep the living room from feeling cluttered and claustrophobic.
In terms of flexibility, there are basically two ways that your living room can adapt just as easily from a family movie night to a cocktail party:
1) Modular furniture. Seating that is comfortable yet portable makes it easy to adjust the scene; move occasional chairs and ottomans to face the TV, or position them in a loose circle to encourage socializing with others sitting on the sofa. Certain sectional sofas can accomplish the same thing by having a movable chaise lounge.
2) Light layering. You can adapt to just about any social situation with lighting, specifically lighting that you can dim and direct exactly how you want. A mix of portable table and floor lamps can supplement overhead can lights or suspended fixtures. Each light source should be individually controllable to create the perfect lighting scheme.
With that, you're ready for the party to begin (and always will be)!