10 Tips to Update Your Outdoor Lighting
Like anything left to the elements, outdoor lighting can take a beating.
We've gathered 10 helpful tips to fix up those lights for the season to come.
Written by Sarah Chappell
Spring is here at last, and you can feel it getting warmer outside. That means breaking out of hibernation mode and enjoying that outdoor space you worked so hard on last year. There are many ways to perk up your yard once it defrosts. But one piece of maintenance comes instantly to our minds: the lighting.
Just like anything left to the elements over time, new and existing outdoor lighting can take quite a beating during the harsher seasons. So, we have gathered 10 helpful tips to fix up those lights for dark nights.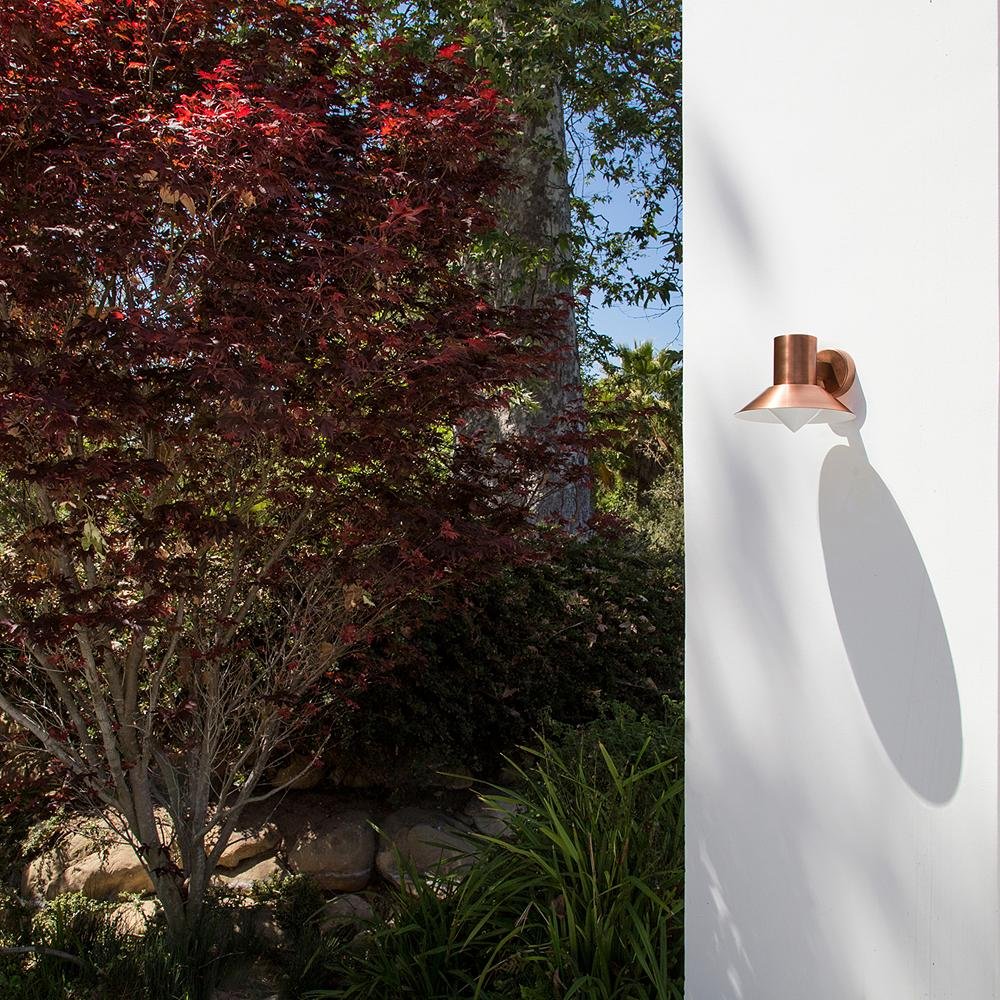 1. Give your existing lighting a little TLC.
Changing out light bulbs is a good habit in general, since keeping your outdoor space well-lit is key for safety at night. And, depending on the material of lighting like wall sconces (e.g. natural copper, for example), regularly cleaning or treating fixtures will ensure the longevity of their function and aesthetic quality.
2. Audit your lighting costs.
Speaking of changing out light bulbs, perhaps it's time to rework your budget. Taking the cost of existing outdoor lighting into consideration might reveal places to save. Are your existing fixtures expending a lot of energy? Opting for LED light bulbs or installing low-voltage landscape lighting can help reduce monthly electric bills in the long run. Not sure where to start? Take a look at our Landscape Lighting Buyer's Guide.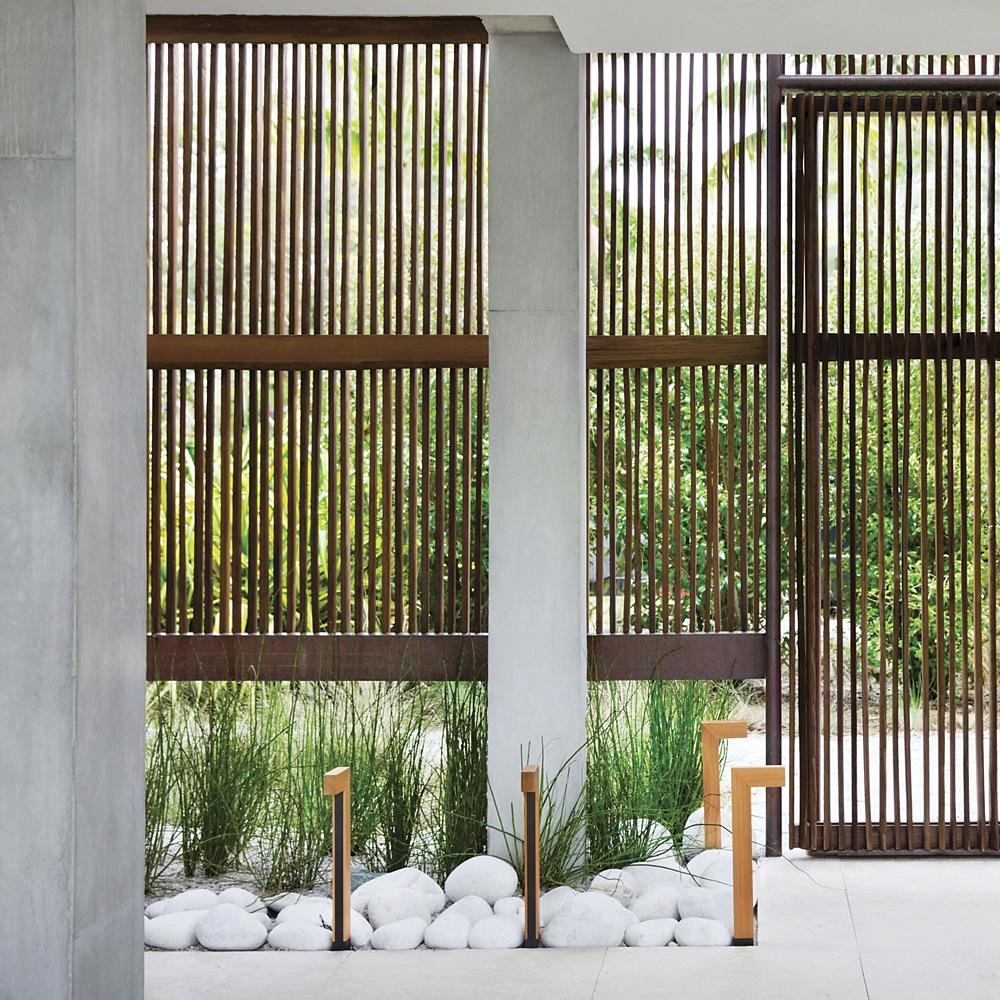 3. Focus on safety.
How did the last season feel? Did you feel safe enough walking around in the dark? Investing in lighting that focuses on safety is just as important as choosing the right style or look for your house. Think more than wall sconces flanking the front door and consider adding a few more sconces or landscape lighting around the home's perimeter. To up the safety even more, path lights are a good solution for guiding family and visitors to your home's entrance.
4. Automate your lighting.
If you have timers for your lighting, be sure to update them along with your clocks when the time changes.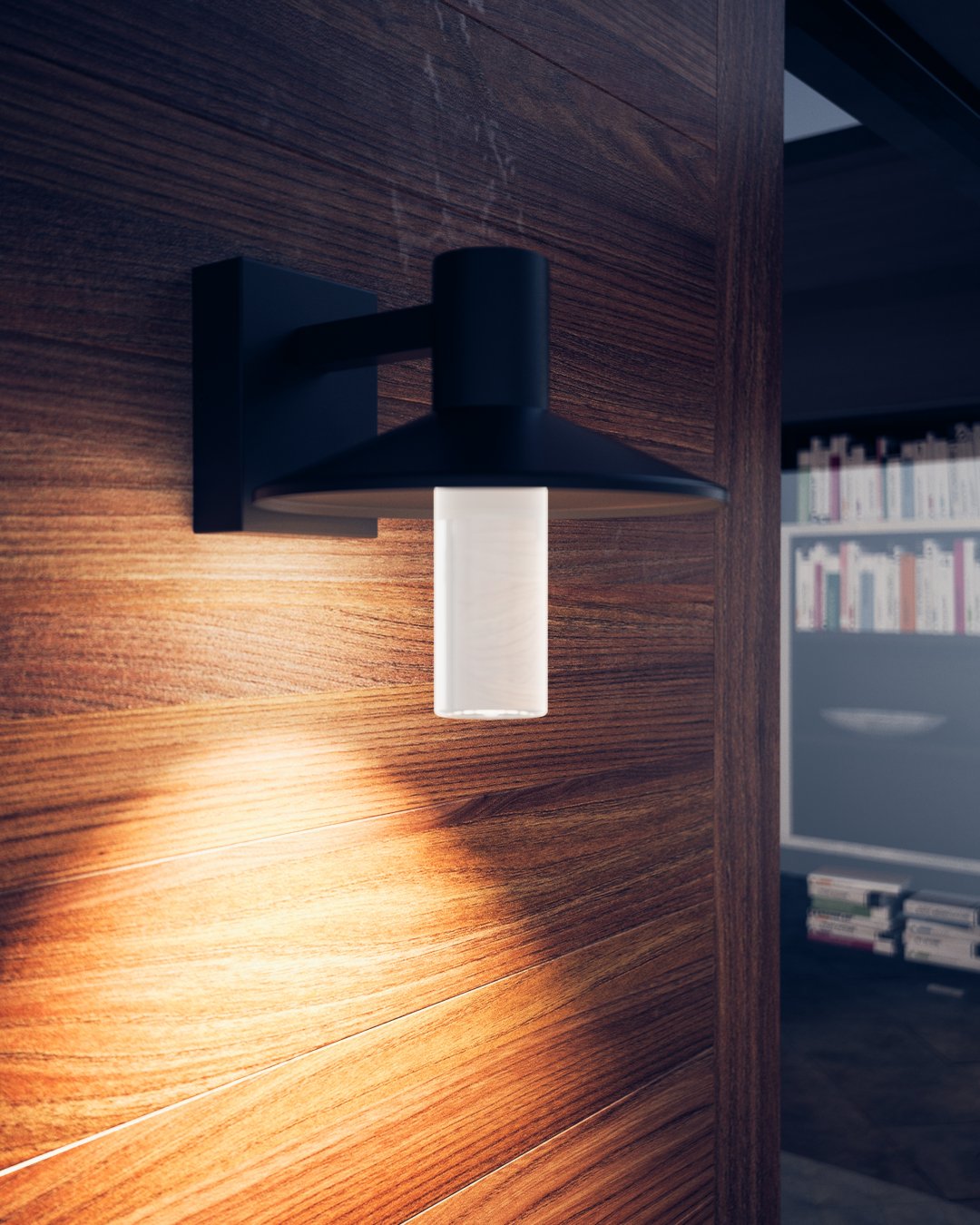 5. Swap out old lighting.
If you didn't build your home from scratch, chances are those outdated fixtures were there when you moved in. Not only are they outdated, but they are probably inefficient and likely inconsistent with your personal style.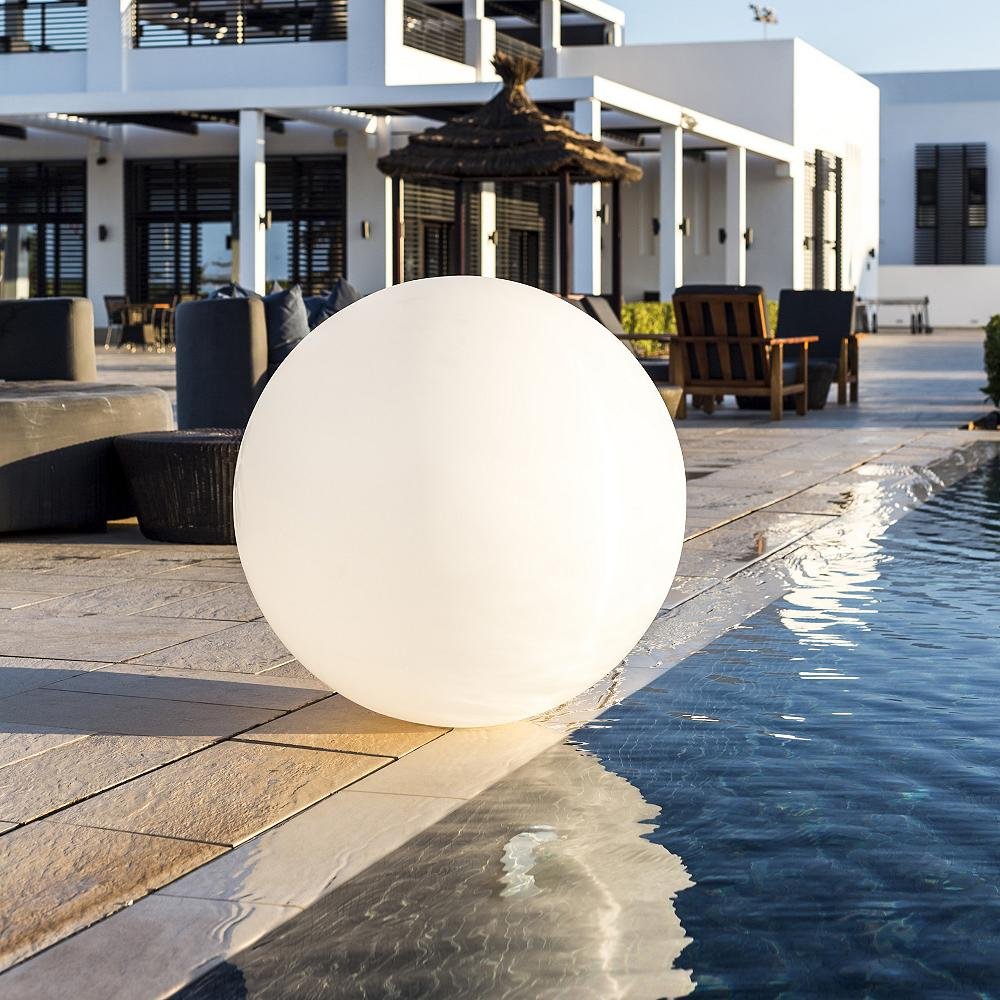 6. Think outside the box.
Outdoor lighting doesn't always mean functional. Portable outdoor light fixtures (i.e. floor lamps, table lamps, lanterns, etc.) can really set the mood in your yard and add a bit of fun, too.
7. Bring the inside, outside.
Outdoor areas can be designed with just as much intention—and comfort—as indoor areas. Try designing an elaborate dining space or lounge area around an outdoor chandelier or pendant.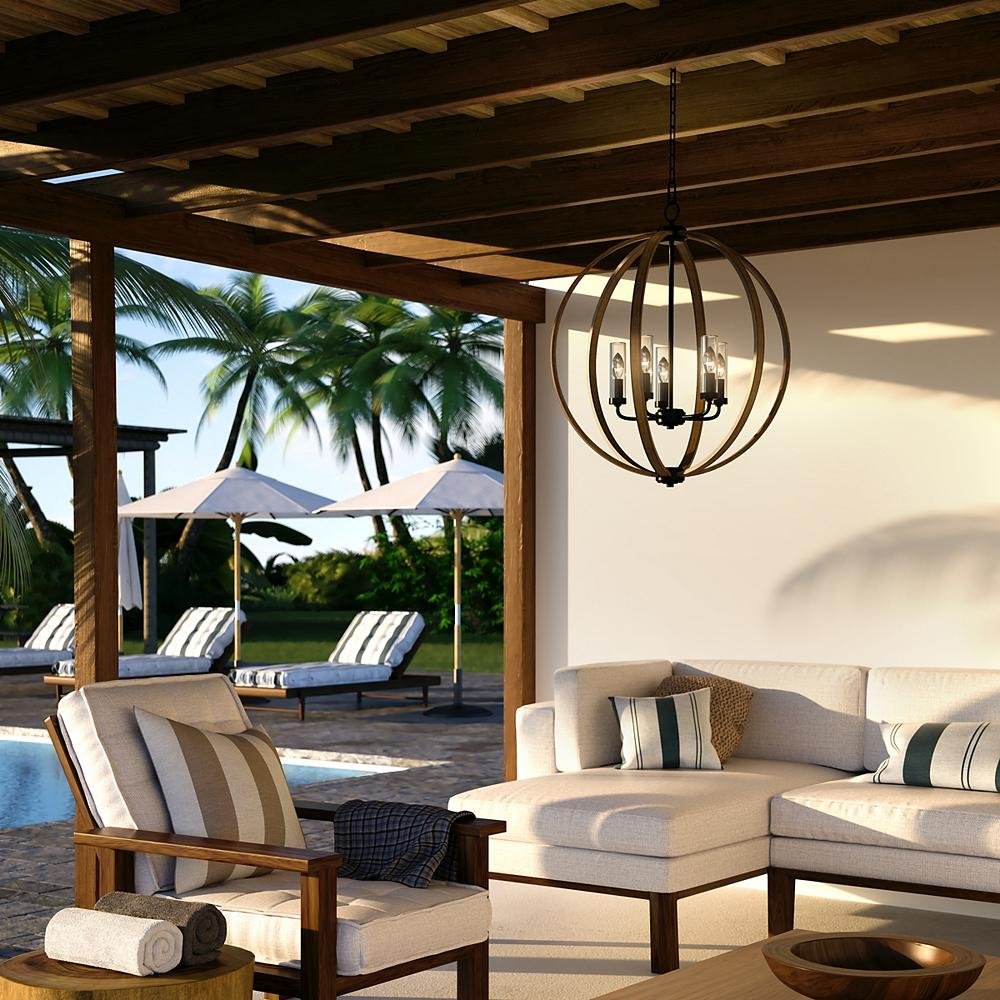 8. Plan and edit.
Consider the area you are planning. Is it a garden? A pool area? Even though we stated that the more lighting, the better, especially for safety at night, some outdoor areas might not need as much lighting as you would think. Carefully planning your outdoor lighting is an important step, otherwise you might run the risk of overdoing it and blinding the neighbors at night.
9. Consult a professional.
If your updates feel more elaborate than a DIY project, asking for professional guidance is always the way to go. Installing fixtures outdoors is different than wiring a fixture for indoor use, so be sure that all safety precautions and code requirements are being met outside.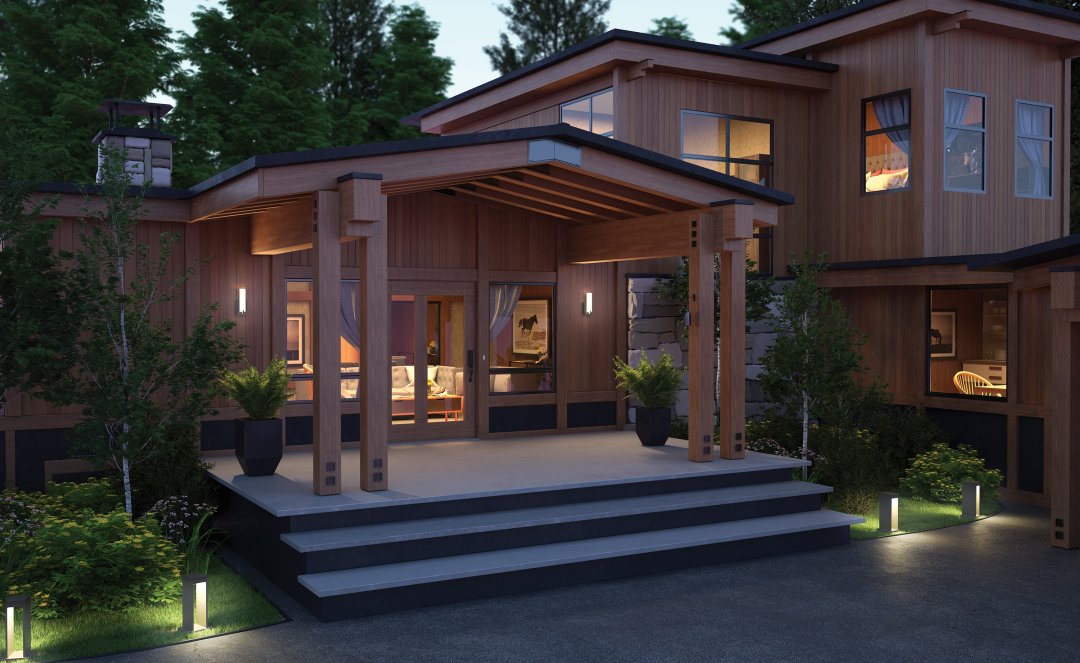 10. Lastly, update around the light fixtures.
If you've already completed an upgrade on your outdoor lighting but you're just not feeling great about the look you were going for, consider other changes to your home and landscape. A fresh coat of paint on the home's exterior can really make a new light fixture pop. Or maybe the current plant life around your landscape lighting is hindering their function. Additional yard work may be required to really let the outdoor lighting shine.