Flush & Semi-Flushmounts
Learn More About Flush & Semi-Flushmounts
Why We Love Flush & Semi-Flushmounts
Close-to-ceiling lights naturally draw the eye upward and highlight higher up elements in a space, like crown molding or unique architecture. These low profile light fixtures are comprised of perfectly flush mounted lighting and semi-flush mounted fixtures. Flush mount and semi-flush mount ceiling lights provide overall illumination when a larger wash is needed versus focused spotlighting and they are the ideal lighting option when your ceiling to floor height is limited. This selection of close-to-ceiling lighting can become sculptures in and of themselves too, providing a functional and fashionable role in modern spaces.
Why Do I Need A Low Profile Light?
Low profile flushmounts and low ceiling chandeliers are a necessary form of lighting when you do not have a lot of floor to ceiling space to work with. For most homes, the standard floor-to-ceiling height is close to 8 feet. In rooms where the floor-to-ceiling height is less, you'll need a low profile fixture to provide the lighting you need with the clearance available.
Where Low Profile Ceiling Lights Work Best
Flush and semi-flush ceiling lighting offer excellent illumination for moving from place to place and doing day-to-day tasks, and this style of ceiling lighting works best anywhere a general wash of light is needed. Bright light keeps the mood happy and active, being especially beneficial when used in living rooms, great rooms or in kitchens where people tend to congregate and socialize. And flush ceiling lights are the best option for areas with low hanging ceilings, including most hallways, bedrooms and breakfast nooks. In cozy entryways and smaller foyer areas, where a large pendant or chandelier is simply too big, a semi-flush light fixture puts your decorative style on display and provides ample lighting for guests entering the home. Finally, consider a close-to-ceiling fixture in the bathroom where it can complement existing lighting from bath bars, wall sconces or natural light sources.
A Low Ceiling Light for Every Style
Although often considered a functional type of ceiling light, there are multiple close-to-ceiling light styles that can fit a variety of interior design schemes and show off your style. Contemporary low profile ceiling lights include flush mounts and semi-flush mounts from modern lighting designers like Tech Lighting and WAC Lighting. These two premier designers are behind the largest assortment of flush ceiling lamps and include a variety of shapes and sizes to choose from. In transitional spaces, you'll love the options from Murray Feiss. Transitional spaces benefit from particular colors and finishes that both the Forecast and Feiss lines are able to offer. For a vibrant fixture that will really stand out, look to the colorful flush mounts from AXO Light and make a luxurious statement with a crystal low profile light. Finally, in spaces promoting energy efficiency, be sure to check out the selection of LED low profile lights.
How to Choose the Best Low Profile Lighting
The sizes and shapes of a flush ceiling light fixtures are endless. From drum shapes to bowls and globes to squares, you are guaranteed to find the perfect size and shape of close-to-ceiling light you need for your home here. Use these steps to help pick out the best low profile lighting for your needs.
Size Matters

When choosing your flush mount or semi-flush mount light, be sure to review its dimensions to properly gauge its height, width, mounted length (for semi-flush options) and its weight. You'll want to pay close attention to the space on the ceiling where the fixture will be installed to make sure you choose the most appropriate size.

Which Shape Is Best?

The low ceiling light fixtures featured in this assortment are available in a variety of shapes including circular, square and rectangular. The shape of the light you choose will be determined on its application and where you plan install it. For instance, you may want to use elongated, rectangular flushmounts for a thoroughfare like the hallway.

Picking Colors & Finishes

Flush and semi-flush lights are offered in multiple colors and finishes as well, ranging from minimalist black and white options to radiant designs that will make a statement on the ceiling. Assess the decor already present in the room where you plan to install a new fixture and decide if you want a low profile light to blend in or to stand out on its own.

Installation

The understated beauty of the lighting found here is the ease of installation involved. In most cases, you'll be replacing an existing flush ceiling light and can simply use the wiring already in place for your new fixture. For completely new installs, you'll want to double check that your wiring is compatible with the new close-to-ceiling light. As always, we recommend consulting with your electrician for any questions or concerns.

Don't Forget the Light Bulbs!

Unless you are opting for a flushmount with integrated LED as its light source, you'll want to be prepared with the right light bulbs. Look to the fixture's required light bulb type and suggested light bulbs to be ready at installation.
Other Considerations
Many of the designs featured here have the option to be mounted flush to the ceiling or to the wall. When viewing a light fixture you like, check its details to see if it has multiple mounting options. And if you like the bowl shaped flush ceiling lights in this collection, you will want to take a look at the complete bowl pendant lighting assortment for more options that hang farther from the ceiling. Finally, consider killing two birds with one stone with a low profile ceiling fan with lights. Like the low profile light fixtures featured here, a low profile fan is mounted flush or semi-flush with the ceiling, but it can also provide significant airflow for your room.
Show Less
Related Products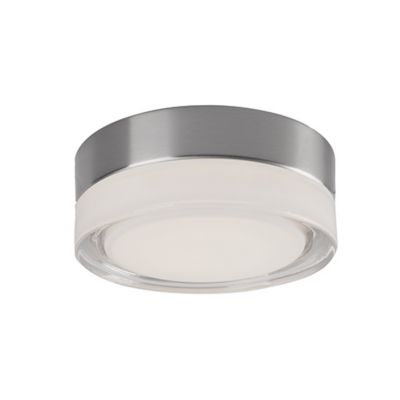 The purity of clean lines is exhibited in ...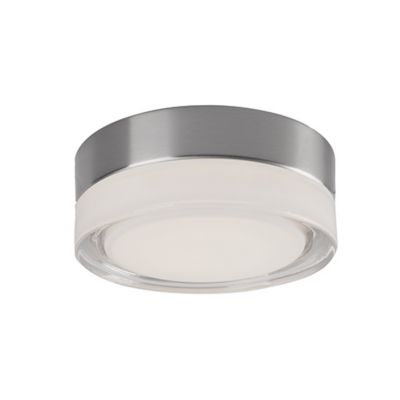 Description:
The purity of clean lines is exhibited in the gently rounded Bedford LED Flushmount from Kuzco Lighting. A cylindrical ceiling mount with smooth sides holds a bright, power-efficient LED Driver within, while a thin glass disc diffuser blends seamlessly with ...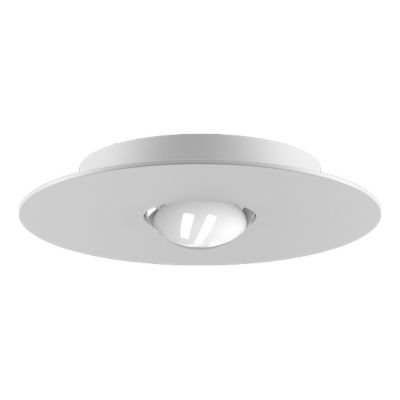 Venice-based Studio Italia Design's over half a century ...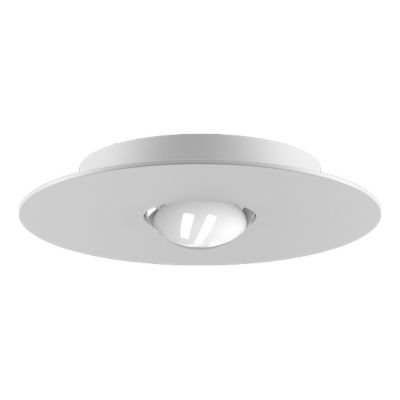 Description:
Venice-based Studio Italia Design's over half a century of tradition creating dazzling lighting experiences hits another high point with their spirited and sophisticated Bugia LED Single Flushmount. The piece is one the studio uses to highlight the marvelous visuals that ...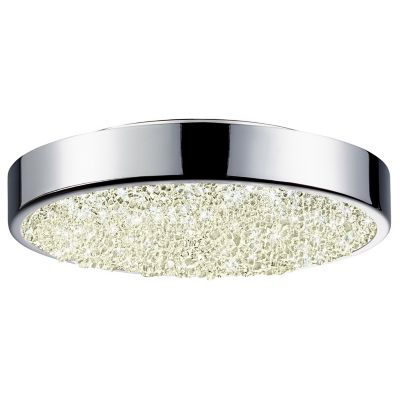 A smooth metal ring that gathers a thousand ...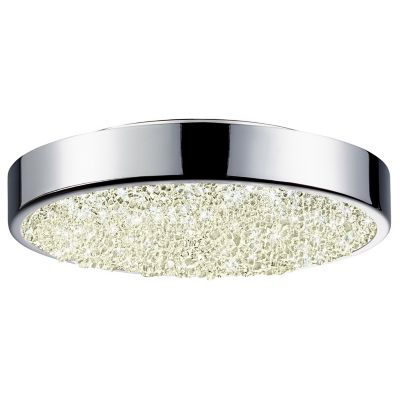 Description:
A smooth metal ring that gathers a thousand glimmering shards, the SONNEMAN Lighting Dazzle Round LED Flushmount amazes with its gamut of LED downlight. Made with hundreds of crushed and fused fragments of glass, the Dazzle comes to life as ...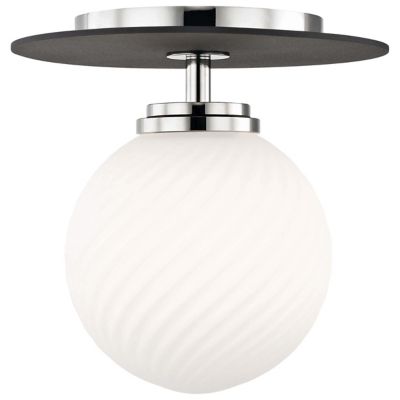 LED lighting doesn't need much help to be ...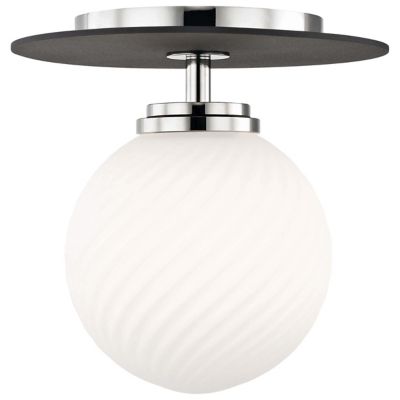 Description:
LED lighting doesn't need much help to be impressive, and the Mitzi - Hudson Valley Lighting Ellis LED Flushmount takes full advantage of that fact. A simple Opal Matte Glass shade sits below an understated Steel frame. The Black finish ...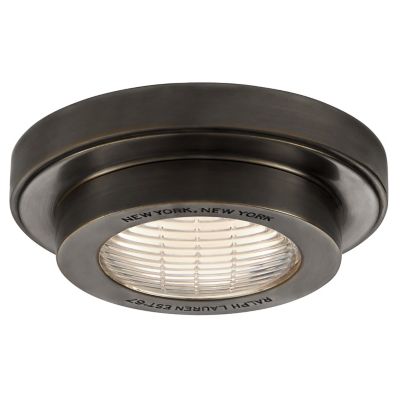 Bring a vibrant light and vintage charm to ...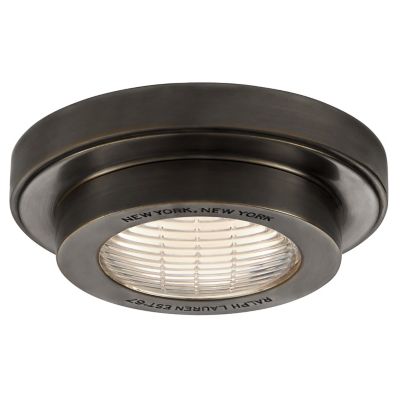 Description:
Bring a vibrant light and vintage charm to your home with help from the Grant LED Flushmount by Visual Comfort. Designed by Ralph Lauren, this classic silhouette is refined for the modern home and features a sleek metal canopy that ...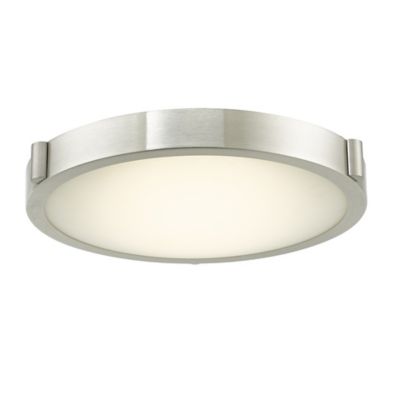 The Halo LED Flushmount by Abra Lighting is ...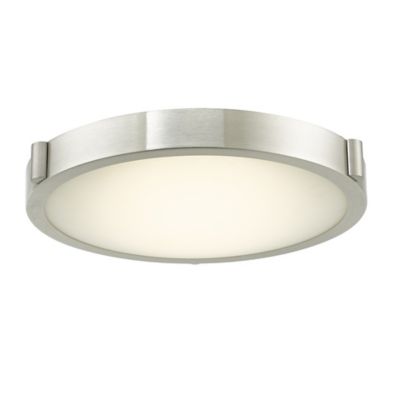 Description:
The Halo LED Flushmount by Abra Lighting is a contemporary, sleek, and low-profile addition to interior spaces. Subtle three-dimensional detailing around the circular frame adds a modern touch to this piece as a frosted glass diffuser filters an energy-efficient light ...