Floor Lamps
Learn More About Floor Lamps
Why We Love Floor Lamps
Floor lamps, especially modern floor lamps, add a sculptural presence to rooms while supporting your personality and individuality. Create any lighting effect by choosing the appropriate style, from torchiere floor lamps to multi-arm floor lamps and single globe style floor lamps. Many floor lamp fixtures are fluorescent and LED, so they don't expel wasted energy and heat. Because of their portability, these floor lights are also a convenient choice when redecorating or moving furniture around a space to create a fresh new look.
Read More
Where Floor Lamps Work Best
The versatility and portability of a floor lamp makes it a great fit in almost any room, and it can be moved anytime you choose to redecorate. First, consider lighting up the living room with a contemporary floor lamp. Contemporary floor lamps feature tall columns and low profile bases, making them ideal for corners and near reading chairs or couches. Arc floor lamps give living rooms a new, modern shape, establishing a multi-level designscape within the home, while floor reading lamps offer a wealth of focused lighting, giving you every reason to sit down and catch up on your favorite book. Home offices and dens also benefit from the light of a floor lamp, at home near bookshelves, smoking chairs and rocking chairs. And in bedrooms, a floor lamp can help illuminate dark areas of the room and will go well with a pair of nightstand table lamps. Anywhere you need a versatile lighting solution, you'll love the addition of a floor lamp.
A Floor Lamp for Every Style
This assortment of floor lamps range from a variety of traditional styles and transitional lamps to modern and contemporary fixtures that are sure to stand out in any space. If your home follows a transitional interior design style, you'll appreciate the designs and finishes in the collection from Arteriors. Modern floor lamps, like those from Flos Lighting and Luceplan, have an elegant and unique touch that will instantly put your appreciation for good design on display. Combine your love for Scandinavian design and mid-century modern design with a lamp by Louis Poulsen and if you prefer energy efficiency in your home, look to the sleek LED floor lamps from Koncept. Koncept's LED lamps, including the line of popular Z-Bar Lamps, are flexible and available in many options to fit your needs.
Choosing the Best Floor Lamp
Floor lamps are offered in a number of shapes and sizes, from large arching floor lamps to multi-arm, multi-bulb lamps. When shopping for a new floor lamp for your home, you will first want to measure the space where you plan to put the floor lamp. If you have the best idea of how large of an area you need to fill with a floor light, you can then properly review a fixture's dimensions including its height, width, weight and more. Next, look to the lamp's bulb requirement to be prepared with the right light bulb. And finally, if your lamp is to be used outdoors on the deck or patio, you'll want to make sure it is UL rated for damp or wet locations. If you have any questions about the floor lamps featured here, please call our lighting experts at 877.445.4486.
Other Great Options
Looking for something smaller yet still portable? Check out the collection of modern table lamps. Many of the designs featured in this selection of floor lamps can be found in a table lamp counterpart that brings just as much decorative impact to living rooms, bedrooms and offices. You can pair your floor lamp with a desk lamp too. Mix and match floor lamps, table lamps and task lamps to create well-designed spaces in your home. Finally, if a reading floor lamp doesn't quite fit your living area or provide the illumination you need, you may want to check out the selection of wall reading lights.
Show Less
Related Products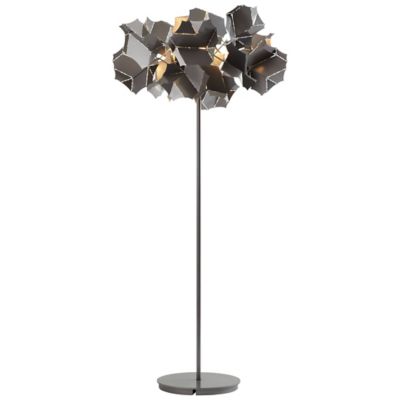 The Cumulus Floor Lamp by Vermont Modern has ...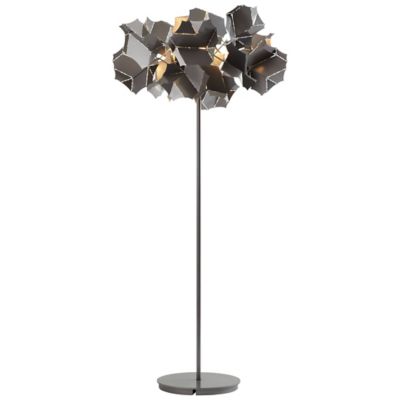 Description:
The Cumulus Floor Lamp by Vermont Modern has a distinct decorative presence with its organic, tree-like silhouette and soft ambient lighting. Features 18 adjustable cut and folded Steel plates that blossom like leaves over a low-profile stem and rounded base. ...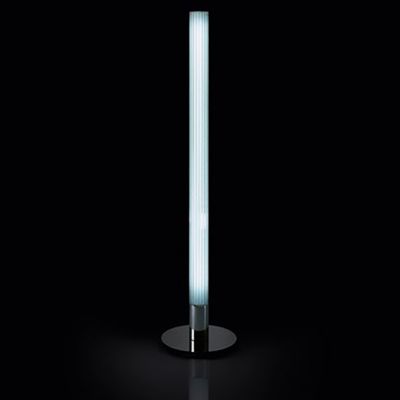 Specifically conceived by architect Norman Foster's firm for ...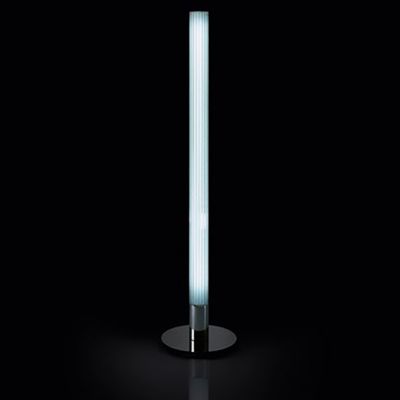 Description:
Specifically conceived by architect Norman Foster's firm for the Posthaus restaurant in St. Moritz, the Nemo Ilium Floor Lamp exceeds the required elegance quotient. A chic cylindrical tower of double diffused illumination, Ilium features an Opal White polymer diffuser that ...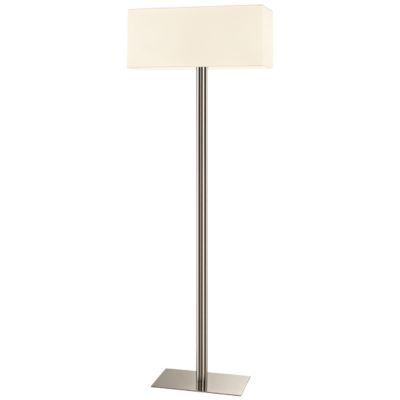 Tall, slim and stylish, the Sonneman Madison Floor ...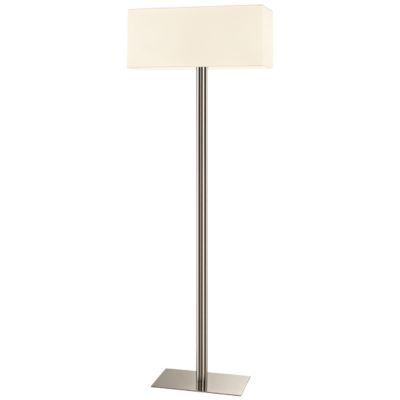 Description:
Tall, slim and stylish, the Sonneman Madison Floor Lamp embodies the fashionable spirit of its namesake Manhattan thoroughfare. A slender, contoured metal base rises from an ultra-flat base whose rectangular surface echoes the crisp angles of the Off-White linen shade. ...