Seven Design Trends with Staying Power
While fads come and go, some trends have major staying power.
Here are seven recent home design trends that we think will stand the test of time.
Trends can be fickle things. Most are fleeting, yet a select few have major staying power. Lucky for us, some recent design trends have proven to be the latter. So here are the seven looks we've been crushing on for some time now and are not quite ready to say goodbye to just yet.
Matte Finishes
Sophisticated by nature, matte finishes' focus on form made a strong impression this year—particularly in the realm of lighting and décor. With an emphasis on natural materials and smooth surfaces, the matte look relies on raw beauty to express modern style. Though this trend stands in direct contrast to metallic finishes, you can easily mix matte with luster for years to come.
Millennial Pink
Hardly specific to millennials, this muted shade of pink is more universal than you might think. Millennial pink has steadily gained popularity since Pantone showcased a similar shade in 2016, and it has obviously stuck because we find this color in almost every facet of interior design these days. From paint colors to upholstery to lighting, millennial pink has been described as the desaturated, neutral and dusty cousin of pink, thus making it an adaptable (and unexpected) color palette for modern interiors.
Hygge
It's no secret that Scandinavians know how to live and breathe design, but did you know there's a fun Danish word to describe this effortless style? The concept of hygge (roughly translating to "coziness" or "nostalgia") is all about infusing clean, simple design with the feeling of comfort and relaxation. Soft textures, candlelight and social gatherings are the pillars of this concept, and we like to think life should feel this way all year round.
Exposed Globes and Stems
Minimalist design at its best. Exposed globes and stems came on our radar as far back as 2016, and it's no surprise the style has endured this long. The "stems" can range from simple to intricate, and are in that sense a highly modular style with endless possibilities.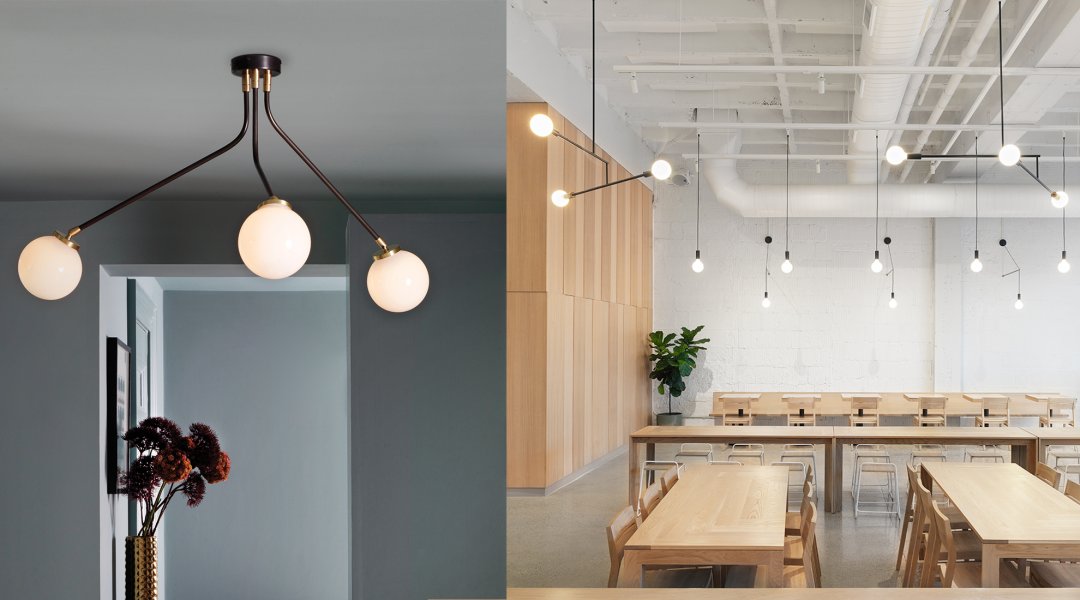 Jewel Tones
More than shades of emerald, ruby or amethyst, the jewel tone trend was—and is—all about being bold. It's always a safe bet to go with neutrals for interior spaces, so using a dark jewel tone with a piece of furniture or accent wall can easily set your space apart from the rest.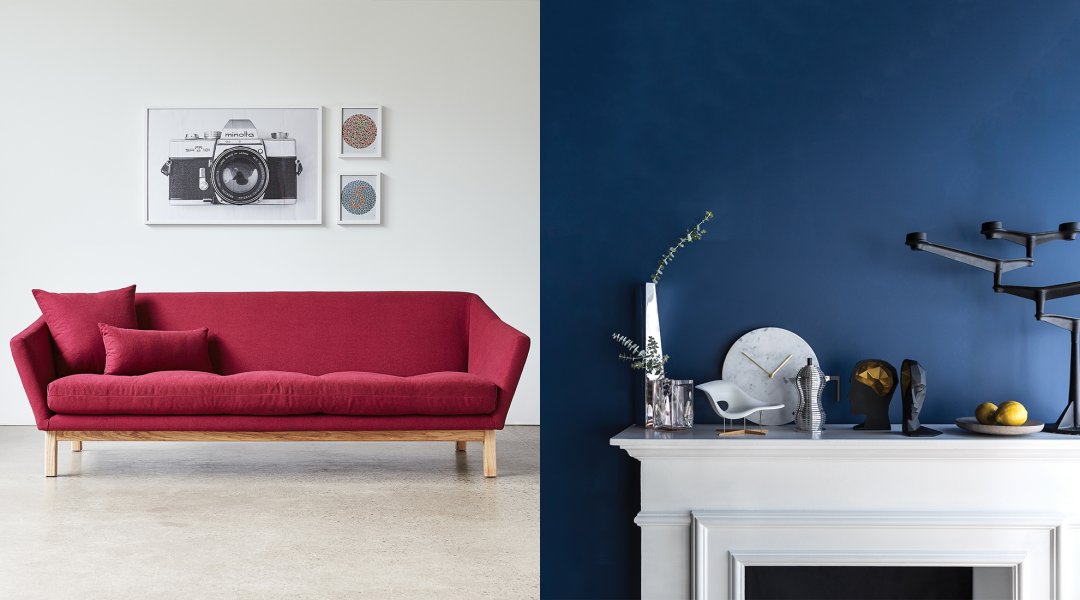 New Modernism
Modern design is always evolving, and lately we've noticed the rise of a new type of modernism that's softer and more personalized than ever. In other words, interiors are breaking the rules in favor of rounder edges, mixed styles, colors and textures to create new definitions of modern that are unique to the individual.
Greenery
The relationship between the indoors and outdoors has always been an obsession of modern design, and this year the idea of bringing nature inside has truly blossomed. Easily incorporated with any type of décor—whether it be a statement planter or creating a rooftop garden—plant life is both an aesthetic and practical addition to make life better and healthier.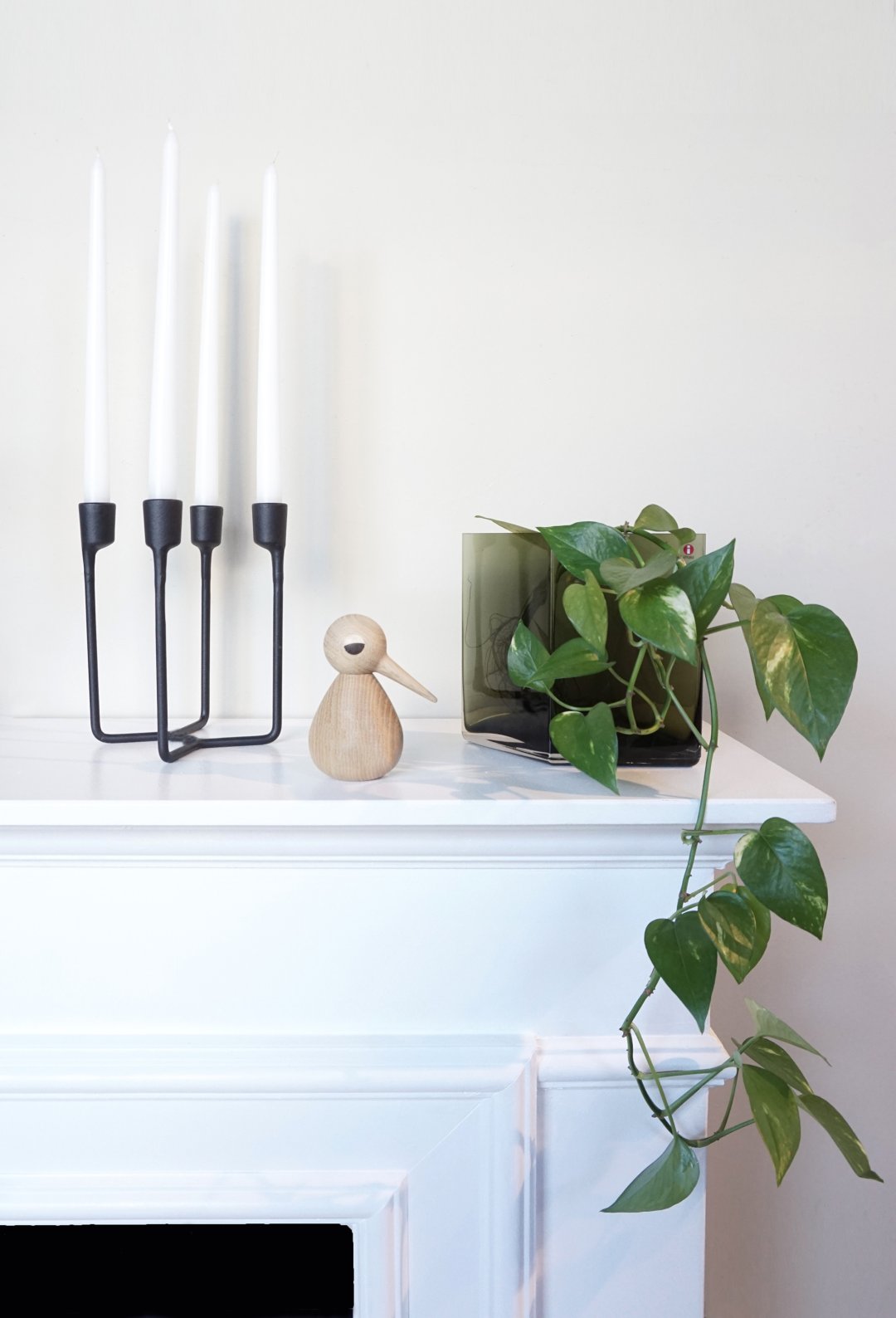 We may be feeling a little nostalgic about these trends, but don't pack up your millennial pink pillows just yet. Because today's trends could very well become tomorrow's classics.