Dining Room Inspiration:
3 Fresh Looks
The ingredients for the dining room are pretty simple, which makes this space all about the style.
Here, three fresh looks we love made just for the ever-important place to gather 'round.
Written by Cody Torgersrud
Getting all of the right parts for a dining room isn't rocket science—a table, chairs and light fixture will certainly help the room serve its purpose.
But putting a room together with style might be another story. What's the look? What do you want it to feel like? Do these things "go" together? To get your creative gears turning, we created three dining room styles below, based on a few looks we love right now:
Look No. 1: Moody Mod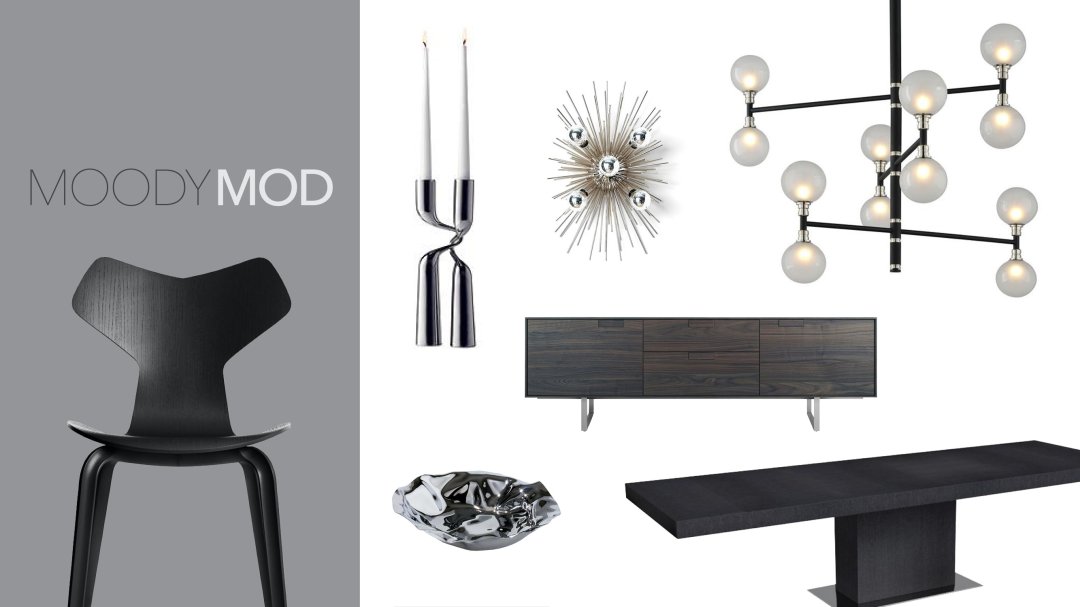 Mid-century modern is a style that's not going away anytime soon, but that doesn't mean we shouldn't use this beloved look to spin off into something new. Put a twist on this classic by mixing the clean lines of mid-century modern with dramatic, moody finishes. The mix of dark wood tones with shiny polished finishes keeps things interesting and are a sleek upgrade for the smooth lines and angular silhouettes.
Look No. 2: Barely There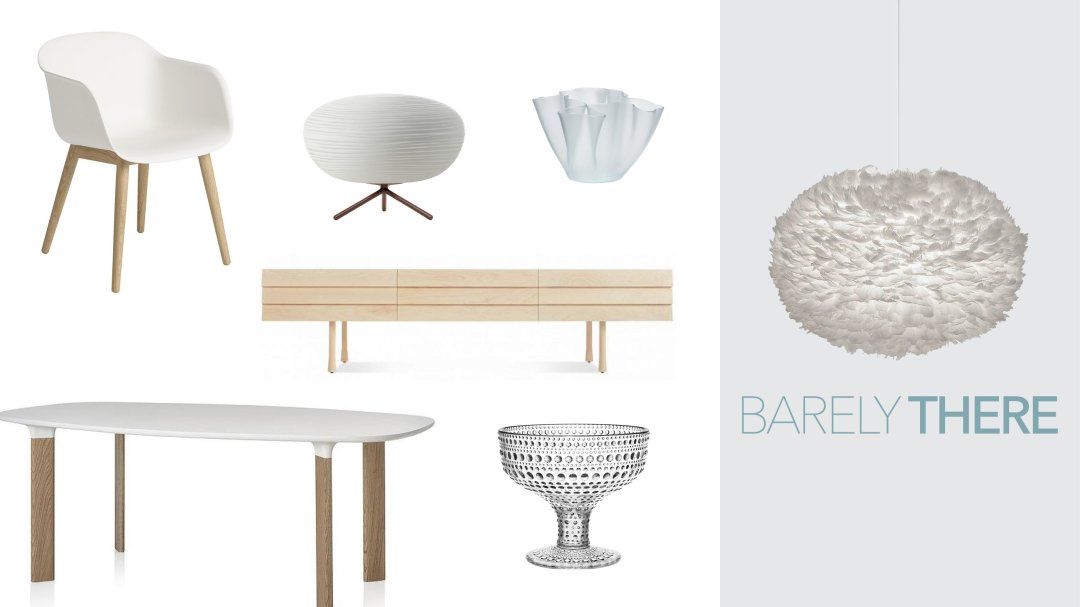 Scandinavian design is one style we look to often for inspiration. The clean, organic simplicity can adapt to so many spaces and styles—like this soft, light, "barely there" vibe that works from one season to the next. Keep the colors minimal, but don't be afraid to indulge in rich textures like Vita Copenhagen's feathered Eos Pendant, which echoes the ephemeral effect of the whole space. Bubbly glass accessories are another great option, adding a playful touch to keep the room from feeling too stark or serious.
Look No. 3: New Traditional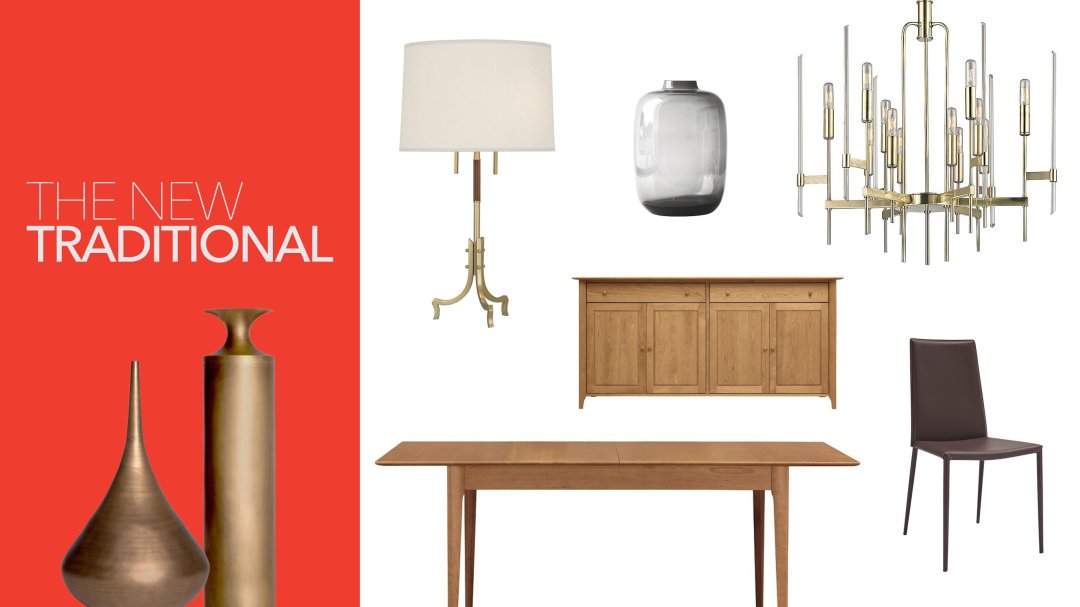 Not every home works with the ultra-modern aesthetic, no matter how hard you try. For spaces not inspired by minimalism but too new for antiques, it's all about trying to find a happy medium. The new traditional takes the best shapes of old and cleans up the lines to work in a contemporary space. Look for historical or classic silhouettes; the lines of the Sara table and buffet by Copeland Furniture offer simple yet sturdy lines. The varied brass finishes add an on-trend detail and keep the space from feeling overly staged.