12 Design Pros Share the
One Piece of Advice They Always Give
We asked some of our favorite experts for the single most important tip that's
guided them to design success. Here's what they had to say.
Written by Nissa Hallquist
So, you're thinking about updating the design of your home. That's great! Your new space will be fantastic. Except…
How do you want your space to look? What feeling do you want it to convey? How will you do it? It's not unusual to find that your enthusiasm can be quickly dampened by the sudden overwhelming feeling of, where do I even start?
To help you on your design journey, we tapped a few of our favorite interior designers and design experts for their single favorite piece of advice—the one thing that they always keep in mind to keep clients happy, keep projects on track or ensure that the end result is something worth waiting for.
These 12 tips work for them. And it's a great place to get started.
From Curtis Popp
Popp Littrell Architecture + Interiors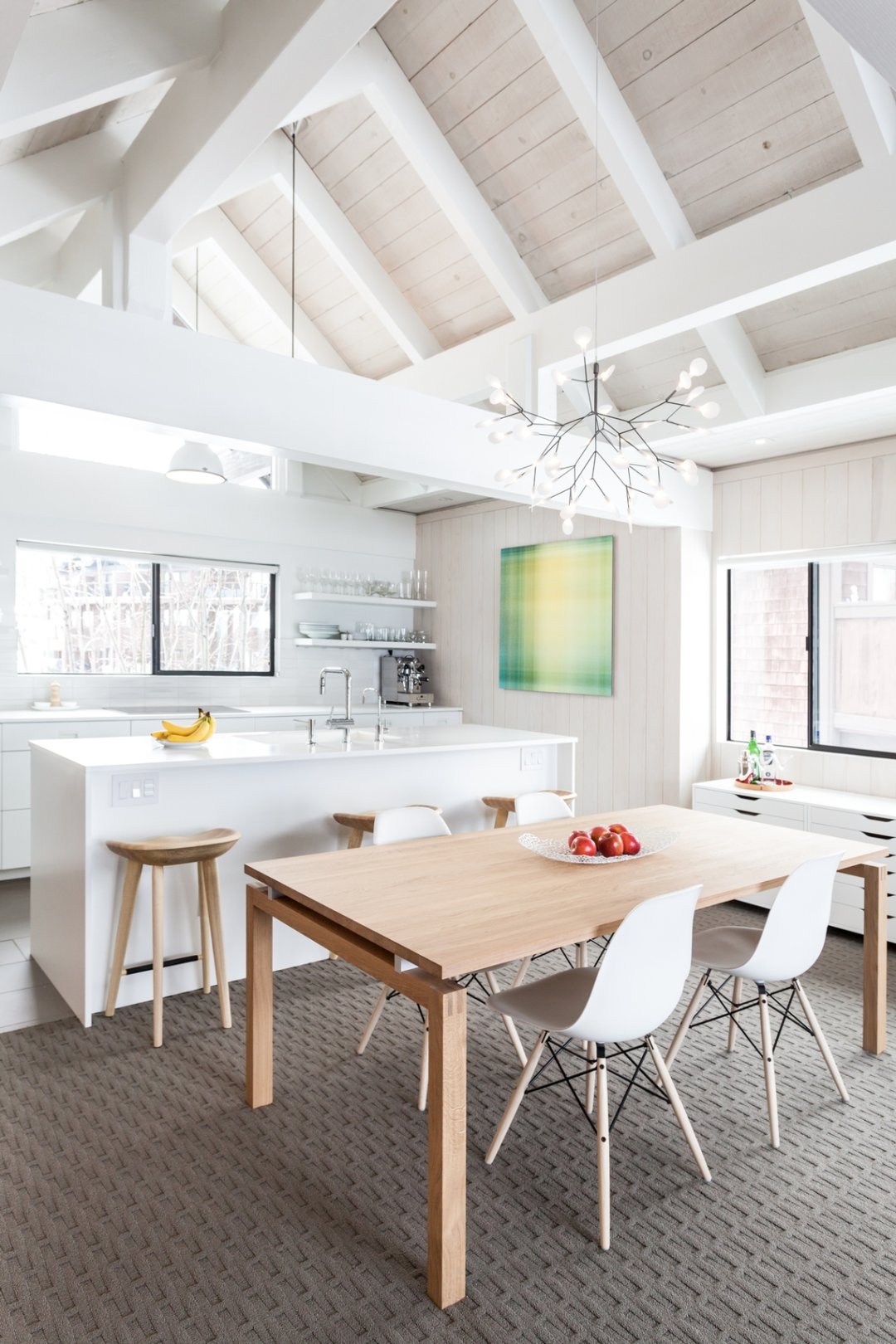 "Use color sparingly. It has much more impact when used in artwork, fabric and accessories. Color shouldn't overpower the architecture; rather, it should enhance the interior/exterior framework."
From Laura Muller
Co-Founder/Principal/Creative Director, FOUR POINT DESIGN BUILD INC.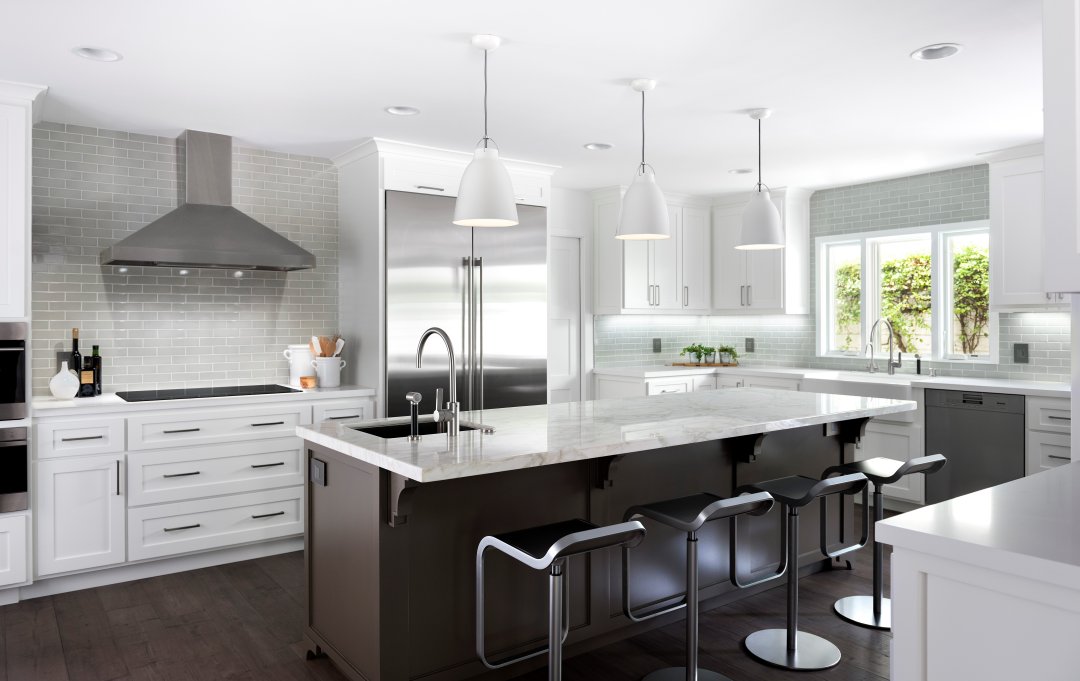 "PATIENCE. GUT. INSTINCT. Design is a natural evolutionary process. Take your time, and if it doesn't 'feel' right, chances are it won't last and you will become tired of it quickly. If your GUT is telling you 'no!' be willing to scratch an idea and start over. If you are working with a designer, and the all-important trust has been established, don't be afraid to SPEAK UP! An experienced design professional will welcome the feedback and clarity. Don't settle for something that you don't LOVE."
From Jaime Derringer
Founder & Executive Editor, Design Milk
"Don't try to imitate. The No. 1 thing I always tell people about interior design is that they should only surround themselves with things that they love. When you walk into a room, you want it to feel uniquely yours, like it tells the story of YOU. Whether it's family photos, a particular pattern or an overt style, build a room around the things that you love, and you will never go wrong."
From Christine Turknett
Christine Turknett Interiors
"In every room there should be five elements: color, print, texture, shine and something living. This combination creates a dynamic visual story for anyone that experiences the space."
From Nicole White Quinn
CEO/Principal Designer, Nicole White Designs Interiors
"Trust your designer/design team. You hire us to take you out of your comfort zone, so let us do our thing! My best projects are the ones where a client offers up complete trust. Magic always happens. I promise you."
From Lauren Bradshaw
Lauren Bradshaw Design
"My best general advice is: Be intentional. Think through every object and make sure it is well considered. Does it serve a purpose, do you find it sentimental, does it have a memory attached? Or, has it simply just always been around and you've never thought much about it? Editing down to the truly meaningful objects keeps the essence of the inhabitants, while making the space feel carefully considered."
From Rebecca Ward
Principal, Rebecca Ward Design
"I always add an area rug to each seating arrangement to help ground the grouping and tie each piece together. The subtle connection of the chairs or sofa will encourage conversation and increase the relaxation and enjoyment of the seating area."
From Michael Tavano
Principal, Michael Tavano Design
"Obviously there are the main design tenets of scale, lighting and proportion to consider, but we can only begin to handle those once we've established the spirit and direction of the design. So I advise clients that what's outside should be inside. If she (the client) always shows up wearing Dior, the house shouldn't look like Versace. If their musical taste runs to Lady Gaga, the house shouldn't feel like a Stravinsky waltz. Reflecting the color and life and vitality of the people who live in the rooms is the main job of design."
From Kristen Siefkin
Ideas Park Interiors
"One item I think that truly changes the tone of a room and give it personality is art. Ninety percent of the time, I find my clients have a cache of art—typically unframed—tucked away in a closet or an attic. Get it out and get it framed! There are so many affordable frame options these days (think IKEA or Target). Or, for a more casual look, use binder clips—or, there are some really fun Washi tapes on the market."
-Kristen Siefkin, Ideas Park Interiors
From Alessandra Wood
Director of Style, Modsy.com
"Be your own curator and build a collection of home decor. Splurge on a special piece every year that you love, and you'll have a home filled with prized pieces that are coveted by future generations."
From Lauren Rasken
Lauren A Balkan Designs
"I always mix and match styles and sources to keep a room interesting. I love an unexpected mix and aim to make every room unique and be a representation of the client. I want the client and/or family to love their home."
From Katrina Stumbos
Katrina Stumbos Interior Design
"Be authentic to yourself when designing your home. First, ask yourself how you live and assess your current space. Look at the items that you currently have, or that you want to add, and determine why each piece is there. Every item in your home should be there for one of three reasons: you love it, it provides a specific function or it has sentimental value. Once your space is assessed, determine your style by asking yourself questions such as, 'Do I prefer undersized or oversized furniture? Texture over patterns? Straight or curved lines?' In order to keep your home authentic to you, it has to be designed to reflect both your lifestyle and personal style. If you keep both of these aspects authentic to your true self, you will end up with a space that you'll love to live in."