$9600 - $19600 $120.00 - $245.00

$7200 - $10400 $90.00 - $130.00

$56800 - $83600 $710.00 - $1,045.00
Why We Love Modern Home Decor Accessories
Without modern home decor accessories, homes would be bland landscapes. Decorative accessories give spaces that accent, that personality that sets each room apart and speaks to your individual style. They're not only attractive and cool, but they often play important functional roles as well. And of course, these modern home decor accessories offer the final touch when it comes to decorating a new place, and let's face it - decorating is the best part. Round out the look of your home with well-chosen accents from this assortment.
Where Decorative Accessories Work Best
Home accessories vary in shape and form, but they can go a long way in enhancing the character of your rooms. Decorative candles add romantic ambiance to the living room, bathroom and dining room, and many electric candles are rechargeable and wet rated - making them great for outdoor parties atop a patio dining table. A contemporary vase can bring unique shapes, colors and dimensions to the living room, bedroom and kitchen too. But don't be boxed in by the norm - get creative and add a personalized touch to any room you wish. Consider cool centerpieces for coffee and side tables, and a selection of figurines bring much-needed life to your space. The house should reflect you, and there's no better way to make that happen than to add your unique stamp to every space you inhabit.
Unique Home Accents for Every Style
This assortment of decorative items can fit a wide variety of interior design styles. Whether your home is boasting with traditional decor and light fixtures or ultra-modern furniture and the latest in LED lighting, these home decor accessories are guaranteed to complement the space and act as conversation pieces. Here you will find decorative pieces with rich Scandinavian history, retro tabletop items that are reminiscent of 1950s decor, stunning statement-making geometric designs and more. For lovers of sharp stainless steel features, look to the collection of accessories from Blomus. Or bring a playful aesthetic into your decorating with items from the Italian Design Factory, Alessi. Finally, be sure to check out the iconic pieces from Vitra, featured timeless designs from the likes of Ray and Charles Eames.
Choosing the Best Decorative Accessories
It's all about you! Home accessories are meant to represent your personality and preferred aesthetics. When choosing new accessories for your home, look for things that will complement your existing decor. If you're in need of functional elements like candles and vases, choose pieces from renown designers, giving you the history and quality you need. You may also find these accents belonging to larger product collections. Browse their product families to refresh your home with one consistent look and feel. If you have any questions about the decorative accessories featured here, please call our home decor experts at 877.445.4486.
Other Considerations
Accessories are just one piece to a well-dressed interior design scheme. Complement any of these stylish accents with modern furniture pieces. From tables for the kitchen and dining room to a comfy sofa for the living room, you'll find it all in the furniture category. Hang wall art throughout your home to give a bit of personality to otherwise bare walls. And accent your floors with eye-catching contemporary rugs and floor coverings. Lastly, find many of these same decorative options for your porch or patio with the collection of outdoor accessories.
Related Products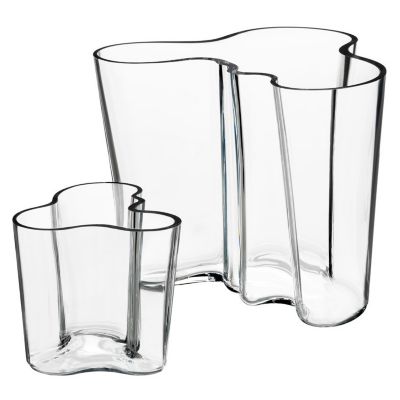 The Iittala Aalta Vase - Set of 2 ...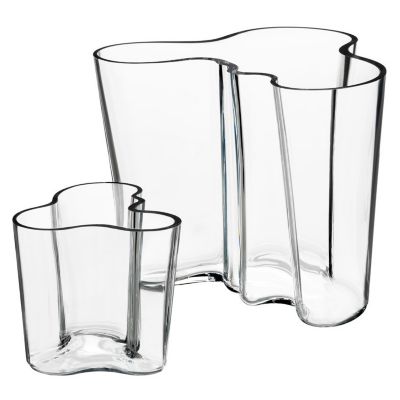 Description:
The Iittala Aalta Vase - Set of 2 is a classic option for the design enthusiast and also makes a great gift. The crystal clear mouth blown glass features fluid curves, giving the solid glass a dynamic and almost liquid ...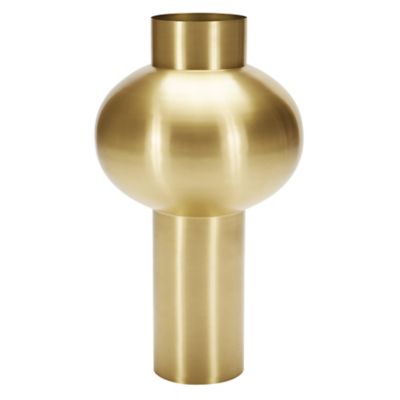 While inspired by traditional Indian water vessels, the ...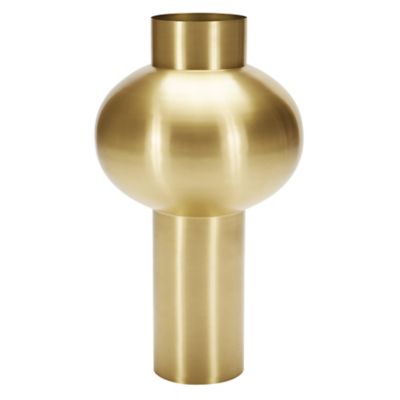 Description:
While inspired by traditional Indian water vessels, the Tom Dixon Beat Vessel - Top has a modern design all its own. Separate unpolished brass components are spun and then welded together to create one seamless, water-tight vessel. The surface is ...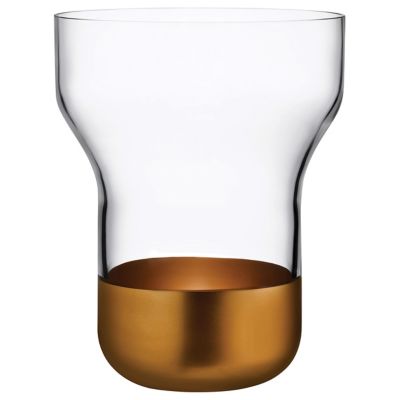 A testament to contemporary in-home pieces, the Contour ...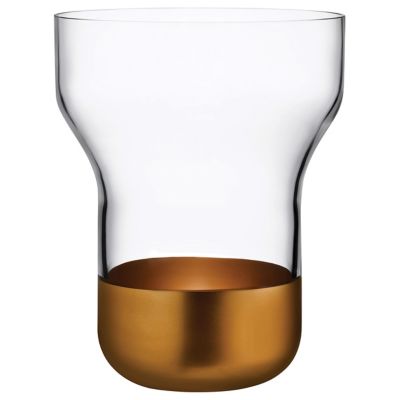 Description:
A testament to contemporary in-home pieces, the Contour Copper Vase by Nude Glass takes the standard contemporary vase and elevates its aura with the differing silhouette. While the base and neck sport the same streamlined form, the mouth of the ...
Elegance elevated. The Echasse Bowl by Menu is ...
Description:
Elegance elevated. The Echasse Bowl by Menu is part of a series by an upcoming German designer, Theresa Arns. It's a smoked glass dish with slender stilt-like brass legs that's beautiful and functional. Whether you fill one of these gorgeous ...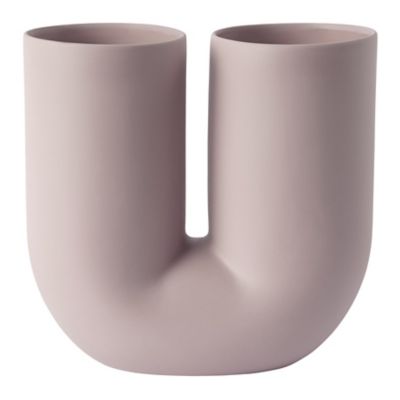 Description:
The Kink Vase from Muuto offers refined, sculptural storage ideal for flowers or other display items. A sculptural U-shaped offering made from pigmented porcelain, it juxtaposes an unglazed exterior with a glazed interior, creating an intriguing character equally ideal for ...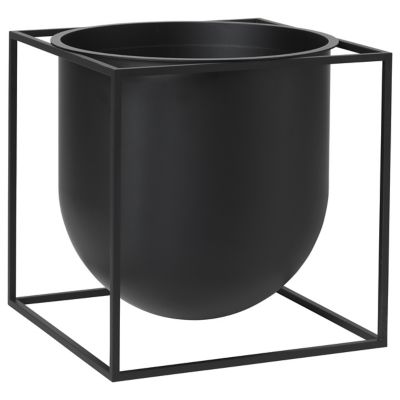 Make an inspired addition to your inside areas ...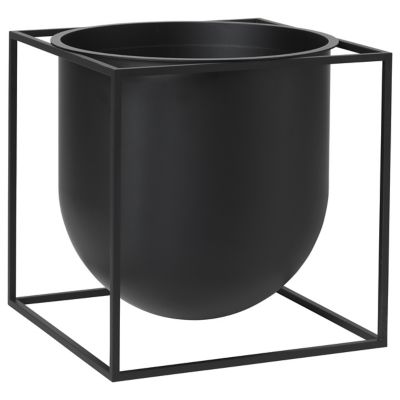 Description:
Make an inspired addition to your inside areas with the sleek, appealing style of the Kubus Flowerpot by Lassen. A marvelous salute to contemporary style translated by the Bauhaus movement, it's designed by Søren Lassen and seats an elongated, inverted ...