Hitting the Floor with Moooi
The avant-garde design studio expands their artistic vision with a new line, Moooi Carpets.
We learned more about the process and the products which, like Moooi, are anything but ordinary.
Written by Sarah Chappell
Moooi—a household name for exceptional lighting, furniture and home décor—wants you to get your head out of the clouds and focus your attention elsewhere…to be specific, the ground on which we walk.
Known for their ability to transform luxury into something fantastical, Moooi now turns their attention to the floor with their new line of Moooi Carpets. The design world as we know it has been flipped on its head (that is sooo Moooi), and can now be covered with a collection of rugs that blend graphic arts with interior design. Designed to entice the eye and mind with each stitch, Moooi Carpets range from avant-garde to down-to-earth patterns (cue the floor-related puns), using a high-tech process to print on fabric. As a result, Moooi Carpets can adapt to the personality of your space, and manage to look darn good while being incredibly durable. Let's look further into the Moooi Carpets universe and their intended uses for interiors.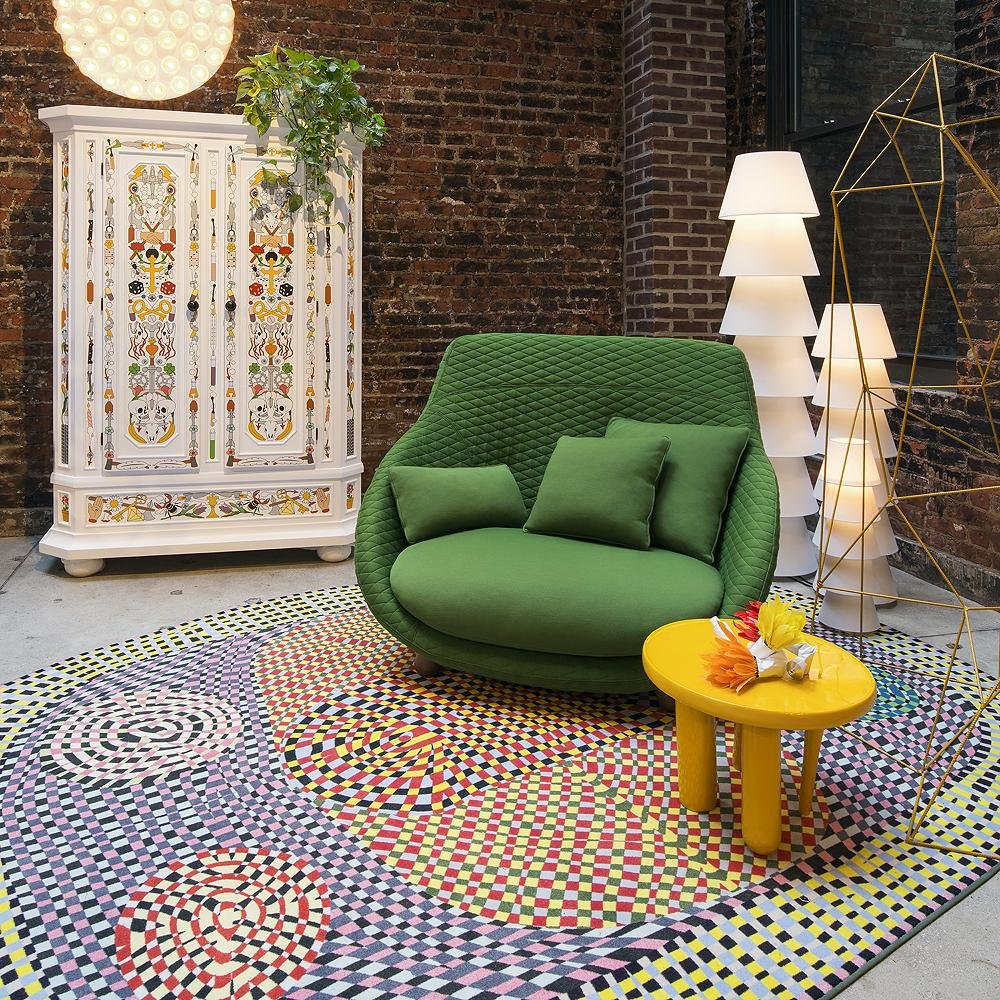 The Process
When you begin to look closely at the surface designs in this collection, you quickly realize that these carpets aren't what they seem. These rugs are so striking and detailed that your first thought is, "Who has the skill to hand-make these?" And the answer is that the process is mostly digital. Moooi Carpets are predominantly made from a synthetic fiber that is patterned not by hand, but by a high-resolution printer; similar to how prints of original artworks are made on paper or canvas. Here is a short video showing the process:
With the ability to print with such precision—and thus in large quantities—manufacturing is highly efficient and cost-effective for commercial applications—i.e. hotels, convention centers, offices, etc.—in addition to being highly detailed. With such possibilities, the line of carpets is ultimately intended to let your imagination run wild.
Signature Collection
Apart from the ability to choose between synthetic fiber and wool (a recent option available in the collection) the Signature Collection is an opportunity own an original design that also happens to be functional. Marcel Wanders, who is the master of whimsy and also a co-founder of Moooi, recalls Dutch history in many of his Signature rugs. Some of these designs look like they could be still-life paintings from the 1600s, while some of his other rugs directly reference Delft Blue, representing the Golden Age of Dutch trade, science and art in the 17th century. Moooi Carpets include many designs from notable designers other than Wanders, such as Bertjan Pot, Noortje van Eekelen, and more, and each presents artistic themes that create a melting pot of great design for the floor.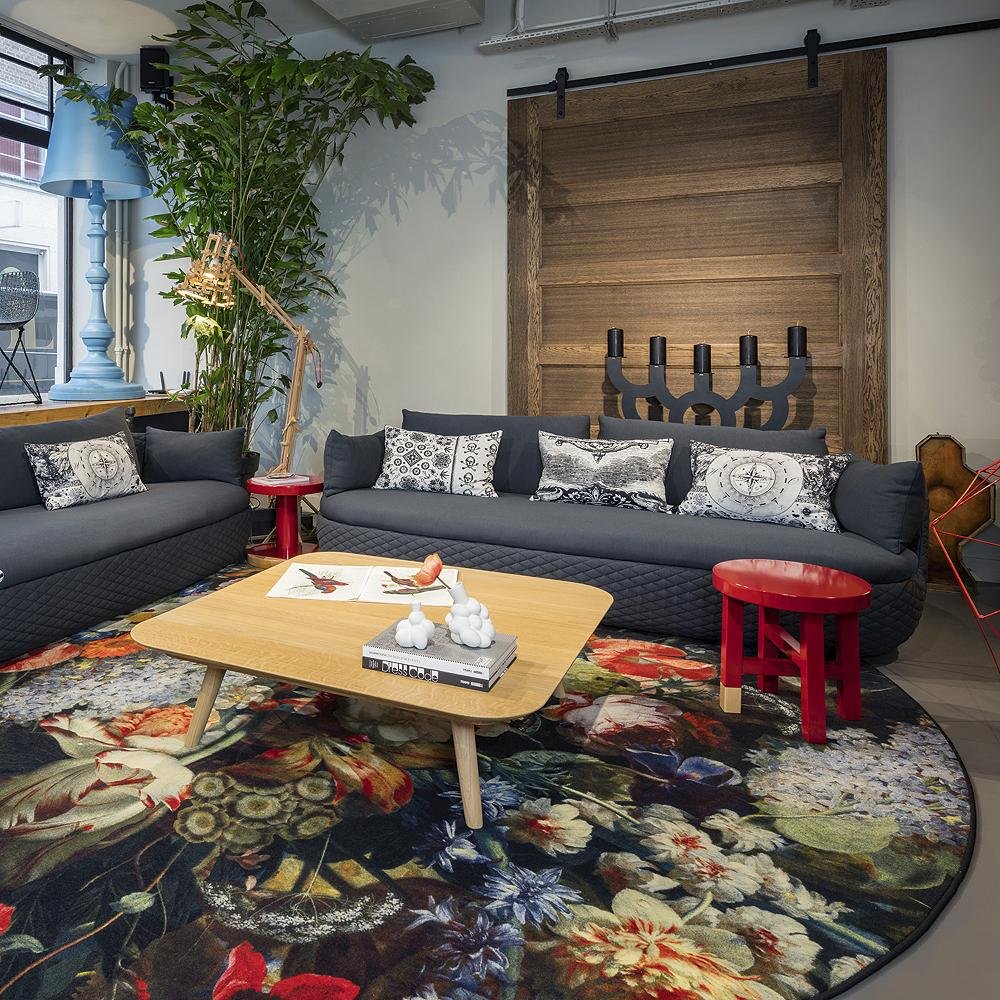 With all this talk about innovation in printing techniques and customizing, the question of quality is a large part of the design process. When you think of a rug, the initial thought is that it is soft to the touch, plush and usually hand-woven. Given that this is a modern, industrial process for rug-making, that is the unique characteristic of the Moooi Carpets collection. By offering these rugs in either a durable fabric or a more traditional wool, you get the best of both worlds. Clarity, definition and quality are not sacrificed when choosing between the materials; it really just depends on the application you need.
Moooi has hit the ground running with a collection of game-changing floor coverings that are as artistic as they are functional. Impressive from a design-execution standpoint, what is remarkable about this collection is the level of expression that goes into each design. Some feel more traditional, some look like an optical illusion and some are just as out-there as we have come to expect from Moooi. There's truly a look for every style, proving that imagination can cover a lot of ground.