Storage & Organization
Why We Love Modern Home Storage & Organization
Okay, so we may not all "love" to organize, but it really does help free up space (both physically and mentally) so we can do the other things we enjoy. And organizing doesn't mean you have to result to using boring plastic bins, either. With today's variety of modern baskets, artsy bins, colorful coat racks and contemporary wine racks, there's no reason organizing can't be... dare we say it... fun!
Read More
Where Storage & Organizing Accessories Work Best
Garages, kitchens, dining rooms, living rooms and home offices usually need the most organizing help, and organizing tools from Blomus, for example, offer a lot in the way of durable, stainless steel accessories for these areas. For something with a bit more humor, check out the organizing tools from Alessi -- these colorful, quirky modern organizing jars and baskets give the kitchen a youthful punch of color and personality. And also in the kitchen or dining room, you'll love the touch of elegance a wine rack from Kartell or Gus Modern will provide (as well as a great way to store your bottles of wine). Keep the living room organized with stylish magazine racks and contemporary coat racks and finally, near the entryway, keep your umbrellas ready for a rainy day with a modern umbrella stand.
If you have any questions about the storage and organizing products featured here, please call our home decor experts at 888.445.4486.
Other Great Options
Can't get enough of putting things in their proper place? Be sure to view all the fun kitchen accessories and home hardware fixtures that bring both character and cleanliness to the home. And if you love the options for storage and organization in this selection, you will want to see all of the modern home furnishings available at Lumens.
Show Less
Related Products
Sustain high fashion regardless of the weather with ...
Description:
Sustain high fashion regardless of the weather with the Blomus SQUARO Umbrella Stand. A contemoporary stainless steel design with square holes, this stand allows for better air circulation to aid in faster drying. Rust resistant; designed by stotz-design.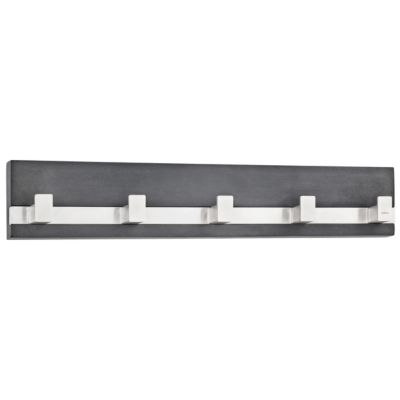 Give your coats, bags and scarves a cool, ...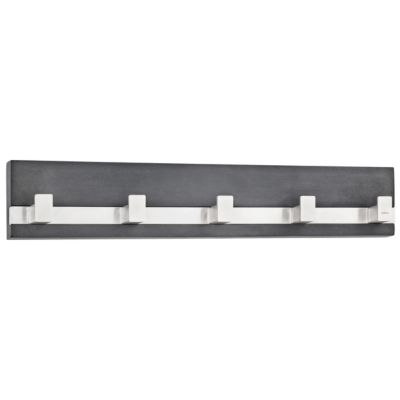 Description:
Give your coats, bags and scarves a cool, contemporary place to hang out with the Blomus MENOTO Wall-Mounted Coat Rack. It features a bar of matte stainless steel--complete with five hooks--set flush within a slab of natural-looking cast Polystone. Included ...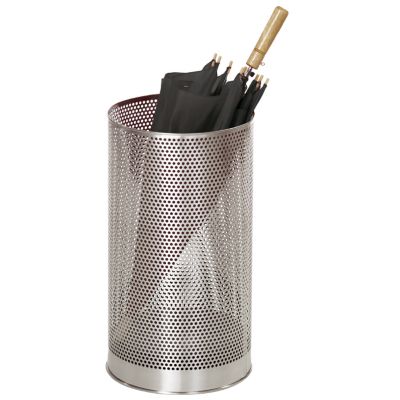 With a light and airy perforated design, the ...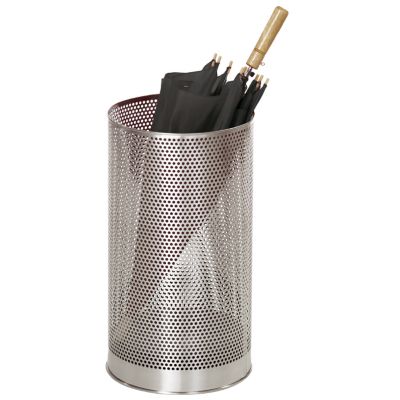 Description:
With a light and airy perforated design, the cylindrical Blomus VIDO Umbrella Stand immediately erases thoughts of the dreary weather outside. Features stainless steel construction and finish and includes a plastic bottom insert to keep things secure, clean and dry. ...