Pendant Lighting
Learn More About Pendant Lighting
Why We Love Pendant Lighting
Pendant lights, hanging lights and ceiling suspensions can help personalize a space and put your sense of style on display. Contemporary pendant lights give a room a unique sense of structure and substance, showing funky and sometimes fascinatingly strange shapes. Pendants set the tone for whatever room or environment they are in and whether contemporary or not, these hanging ceiling fixtures create a sense of collected calm that is appropriate for the room. Hanging lamps also offer an alternative to traditional chandeliers or portable table lamps and floor lamps, contributing illumination from a single light source rather than many.
Read More
Where Pendant Lighting Works Best
Since these hanging pendants offer mainly downward-focused lighting, they are the ideal option for dining room lighting and kitchen lighting when used over the dining table or for decorative island lighting. Long, linear-shaped pendant designs work well over kitchen islands or you can string together a cluster of mini pendant lights for exceptional downlighting. Suddenly, the common dining room is a posh hangout for family and friends underneath any of the pendant lights featured here. In the entryway or foyer, a large pendant makes a welcoming statement that sometimes cannot be achieved with a traditional chandelier. Consider hanging a pendant in the living room as a conversation piece and if you have the ceiling height in the bedroom, any of the adjustable pendant lights offer you the option to choose the suspension length. Mini pendants are also another option in place of a familiar bedside lamp. Wherever you need a decorative ceiling fixture in your home or commercial location, a pendant lamp is sure to provide ample lighting and style.
A Pendant Light for Every Style
This collection of pendant lighting addresses a variety of interior design styles including contemporary, traditional, nautical, transitional, mid-century modern, art glass designs and more. For a contemporary chic light that meets style akin to the 1950s, you will want to see the mid-century pendant lighting available from Jonathan Adler. For a beautiful brass or clean copper fixture, look to the pendants available in the Tom Dixon collection and if your space follows more of a Scandinavian theme, check out the Poul Henningsen pendants from Louis Poulsen including the iconic Artichoke Light and the PH collection. On the traditional and transitional spectrum of interior design, your living area will benefit from the pendants by Feiss Lighting or Kuzco. For any interior style, you're sure to find the perfect pendant here.
Choosing the Best Pendant Lights
Depending on where you need a pendant light in your home, you will need to choose a size fitting for your space. This selection of pendant lighting includes a variety of sizes to help you find the best lighting solution for almost any need. Before you begin your search, properly measure the space where a ceiling light will be installed. Look to the sizing dimensions of a pendant you are interested in to determine its height, width, length and weight. Additionally, you will want to review the suspension options from the product page to ensure the cable length is appropriate for your ceiling. You'll then want to refine your selection by the colors and finishes that will seamlessly blend into your rooms. Lastly, review the fixture's lumen scale to gauge just how bright it will be. If you have any questions about the pendant light fixtures featured here, please call our lighting experts at 877.445.4486.
Other Great Options
If you love the benefits of energy efficiency in your home, look to the selection of LED pendant lighting. LED pendants offer the same awesome style and sculptural presence with the added benefit of being environmentally friendly and highly efficient. You'll want to consider the LED pendant options available from Tech Lighting or LBL Lighting to make your space both modern and efficient. And if you don't have the ceiling height for a pendant or hanging suspension fixture, you may benefit from the assortment of flush mount lighting or recessed lighting for a selection of fixtures that are more low profile.
Show Less
Related Products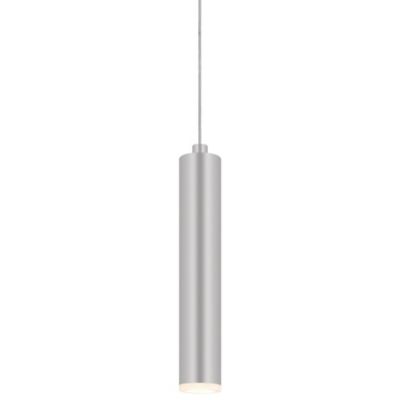 Simplicity defined. The Sonneman Micro Tube LED Mini ...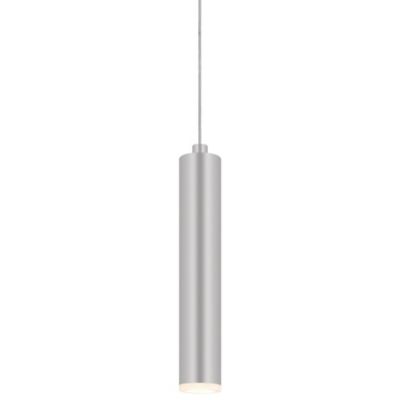 Description:
Simplicity defined. The Sonneman Micro Tube LED Mini Pendant is a petite pipe fitted with a powerful LED light source for years of energy-efficient service. Its minimalist silhouette is nevertheless utterly modern; the Frosted acrylic shade that diffuses the light ...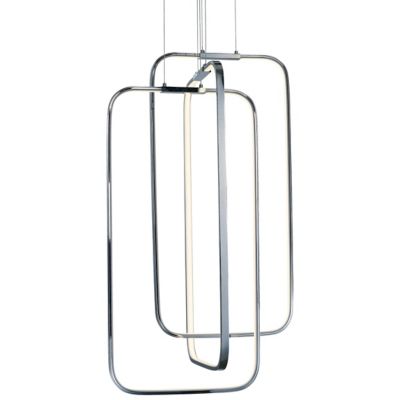 Truly modern from start to finish, the ET2 ...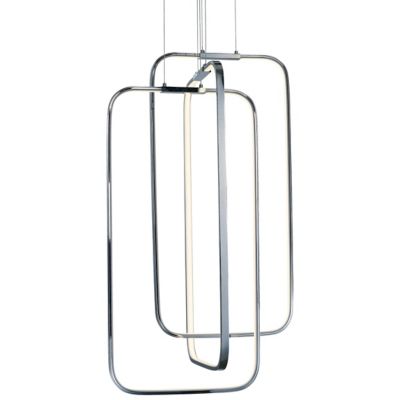 Description:
Truly modern from start to finish, the ET2 Lighting Squared LED Long Pendant embraces modern lighting technology and simple geometric shapes. Energy efficient LED modules border the inner perimeter of multiple rounded rectangular frames, providing ample illumination with no glare. ...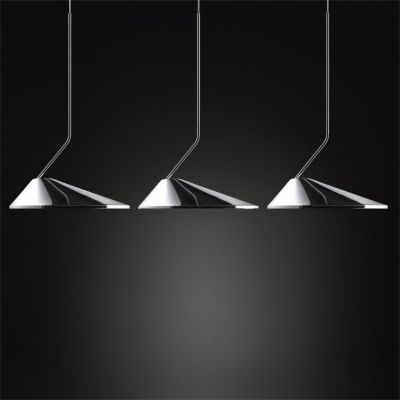 Directly inspired and named for the traditional Vietnamese ...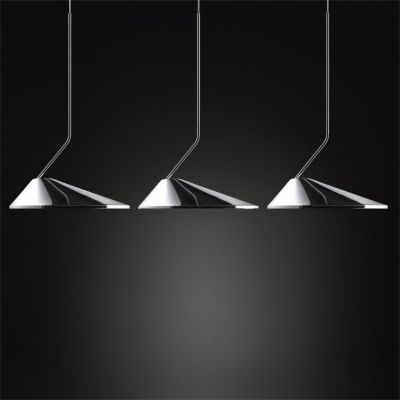 Description:
Directly inspired and named for the traditional Vietnamese hat, the Bover Non La Linear Multi-Light LED Pendant features three asymmetrical conical shades with perfectly uniform task lighting. Each stem is irregularly bent to poise the shades parallel to surfaces below, ...