Outdoor & Landscape
Take modern style outside with outdoor lighting, furniture & accessories.
Read More
Why We Love Outdoor and Landscape Decor
These days, open and airy living spaces are what people want most in their homes. Considering there is no space more open and airy than your yard, having one that is well-lit, furnished and accessorized effectively--and stylishly--expands your home's livable space. Modern outdoor furniture, outdoor accessories, outdoor ceiling fans and home hardware (i.e. mailboxes and illuminated doorbells) make your yard more comfortable and welcoming. This effect is enhanced by outdoor and landscape lighting, which also grant your home drama, safety and the ability to enjoy your yard's beauty after dark.
Where Outdoor and Landscape Decor Goes Best
Outdoor lighting fixtures are the outdoor wall sconces, outdoor pendant lighting and post lights attached to or very near a home, with decorative elements meant to enhance its exterior design style. Landscape lighting fixtures are typically understated and functional, installed in inconspicuous locations throughout a landscape and oriented to provide focus on plants and safe path lighting. Both front porches and back patios benefit from the personalized touches of outdoor furniture, ceiling fans and accessories.
Other Great Options
Make it contemporary. Contemporary outdoor sconces beautifully illuminate and complement modern exterior decor. This ultra-modern outdoor lighting theme can then be carried further throughout your yard with well-chosen contemporary landscape lighting. Finally, add modern touches to your outdoor dining and living spaces with sleek and metallic contemporary outdoor accessories.
Show Less
Related Products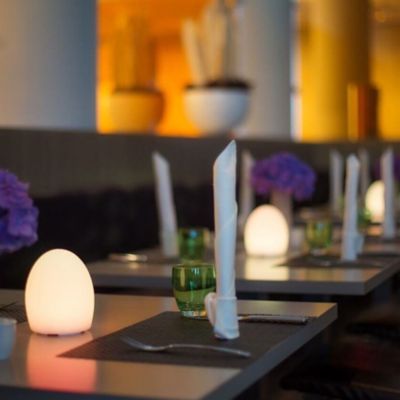 Perfectly punctuate any indoor or outdoor setting with ...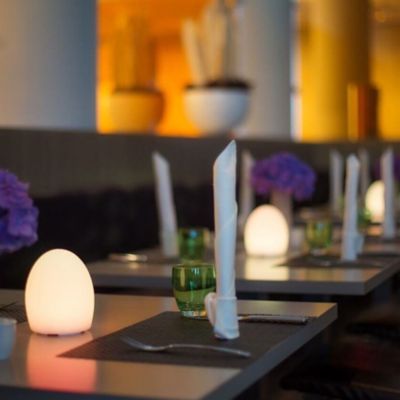 Description:
Perfectly punctuate any indoor or outdoor setting with the Smart & Green Point LED Indoor/Outdoor Lamp. This petite Egg lamp impresses with a variety of LED light effects and a tough, waterproof polyethylene body. It can be floated in a ...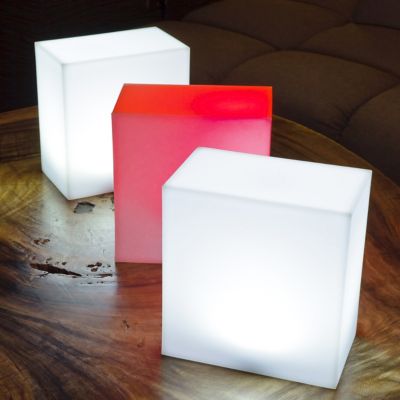 A sharp lighting fixture, indoors and out. The ...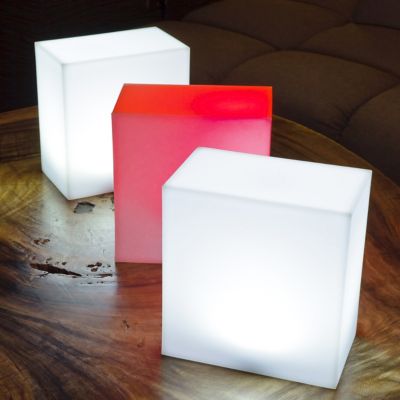 Description:
A sharp lighting fixture, indoors and out. The Smart & Green Kong LED Indoor/Outdoor Lamp impresses in any contemporary setting with the clean lines of its square body and almost infinitely variable LED colors and lighting effects. Made out of ...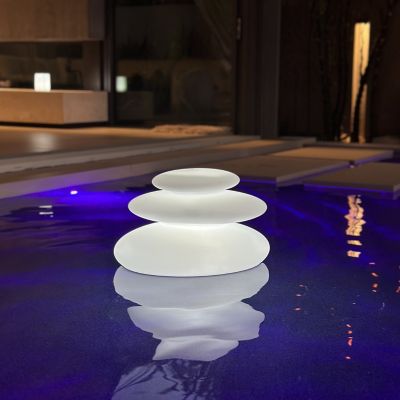 Find your inner light with the Zen LED ...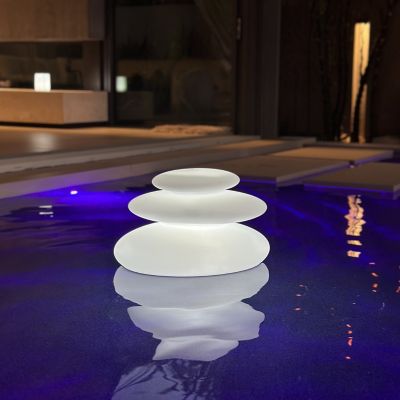 Description:
Find your inner light with the Zen LED Indoor/Outdoor Lamp. Beyond simply showing off the intricacies possible with molded plastics, the Zen's unique stacked-pebbles design creates a lovely play of light and shadow wherever you put it (which can be ...