Why We Love Living Room Furniture
Your living room is the central gathering place in the home. It is the space where you can entertain guests or relax with your family, where you watch TV or socialize over coffee. To meet all these needs, the furniture you choose for your living room must perform the double duty of impressing while also being comfortable. Lumens' selection of modern living room furniture meets this challenge easily with style that's at once clean, contemporary and laid back.
Read More
Where Modern Living Room Furniture Goes Best
It's best to approach the placement of your living room furniture in layers. The foundation furniture pieces are the larger ones: living room sofas and coffee tables. Once these are in place, complete a conversation area with supplemental arm and side chairs and side tables. And in order to keep your living room design looking sleek, neat and tidy, shelves and media storage are a necessity.
Other Great Options
Gus Modern and Blu Dot have some of the best options for modern living room furniture. You'll also want to accessorize your contemporary furniture pieces for a truly cohesive design statement. In front of sofas and underneath coffee tables, modern rugs provide a soft and colorful foundation. A chandelier, table lamp or floor lamp will ensure the lighting in the room is perfect and finally, the finishing touches provided by decorative accessories will truly personalize the space to your taste.
Show Less
Related Products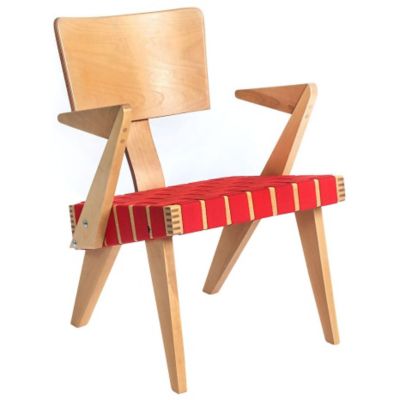 Originally designed in 1950 by Russell Spanner, the ...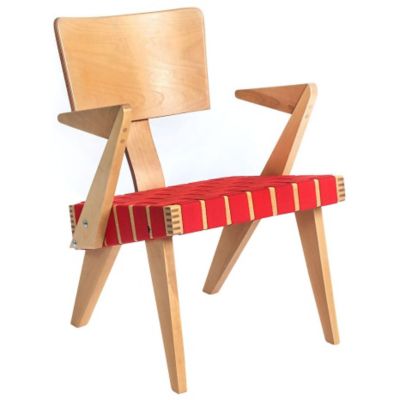 Description:
Originally designed in 1950 by Russell Spanner, the Spanner Lounge chair hasn't been in production for more than 50 years. As a re-issue of that iconic original, the Gus Modern Spanner Lounge Chair with Arms is constructed using the same ...
In honor of the re-issue of the Spanner ...
Description:
In honor of the re-issue of the Spanner Chair (originally designed in 1950 by Russell Spanner), the first 100 chairs Gus Modern produced are part of a numbered, limited edition series. The Spanner Lounge Chair with Arms Numbered Edition is ...