Kitchen Furniture
Why We Love Kitchen Furniture
Kitchen furniture is key to rounding out the design of the room. Furniture pieces like chairs, stools and tables not only serve a functional purpose for the space, but they play into shaping the personality of your kitchen. Although you may spend most of your time and host dinner parties in the formal dining room, you can still impress friends and family in the kitchen with this contemporary assortment of furniture options.
Read More
Where Kitchen Furniture Works Best
In the nook area of the kitchen, you'll want a few chairs to surround a small table. The nook is where friends and family can gather for breakfast or quick meals and it is intentionally not as formal as the dining room. Look to Kartell and Fritz Hansen for a great combination of furniture to use as your kitchen table and chairs. These well-designed options bring stylish appeal to the area and you won't help but notice just how good-looking they are.
At the kitchen counter or island, consider placing a couple of comfortable barstools or counterstools (depending on the height of your counters). With the right furniture, kitchen islands can become more than just common work areas. You may also appreciate the selection of storage furniture too. Keeping the kitchen well-organized and clean is a top priority in a highly trafficked room. And finally, consider a decorative bench to round out your furniture arrangement. While often gone unnoticed, a bench can play a functional role in the kitchen offering an additional place to sit or it can simply be a fashionable accent piece.
Choosing the Best Kitchen Furniture
Depending on the size and layout of your kitchen, you will have different sets of furniture available to work with. For instance, if you plan to have a table in the breakfast nook, you'll need to look for a table with smaller dimensions to appropriately fit in this area. Likewise, the best pair of bar or counter stools are found by choosing the right height that can pair with your kitchen counters or island. Pay close attention to sizing dimensions like height, width, diameter and length of any piece of furniture you plan to add to your kitchen. With a size and intended purpose in mind, you'll then want to select colors and finishes that can seamlessly blend in with your existing decor. If you have any questions about the modern kitchen furniture featured here, please call our furniture experts at 877.445.4486.
Other Great Options
When gathering at the counter or the island of the kitchen, you will want to make sure it is properly illuminated. Browse the selection of kitchen island lighting comprised of linear suspension fixtures, mini pendants, multi-light pendants and track lighting. Elongated or rectangular light fixtures allow for a spread of light that is ideal for kitchen counters and islands. And take a look at dining room furniture for a slightly different selection of furniture suited for the formal dining room. You'll find a similar assortment of side chairs, arm chairs and elegant tables you will be happy to use for almost any dining occasion.
Show Less
Related Products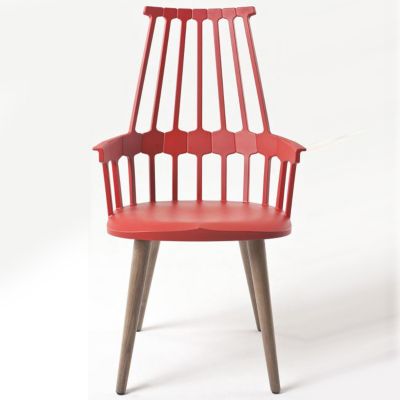 A fun, modern version of the 18th century ...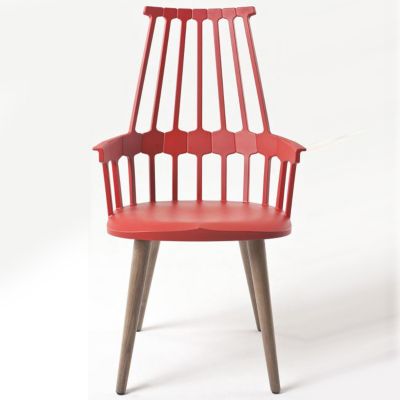 Description:
A fun, modern version of the 18th century comb back Windsor, the Kartell Comback Chair Set of 2 incorporates seven "teeth" that spread out toward the lumbar region and meet a hexagonal rim that provides excellent ergonomic support. Choose from ...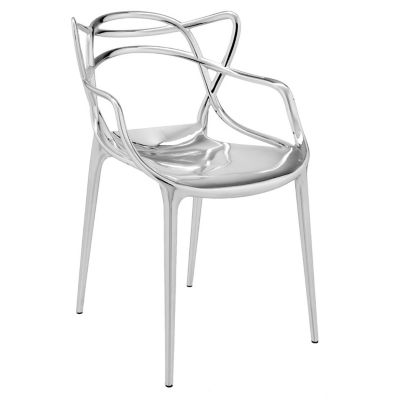 A truly fitting tribute to three modern design ...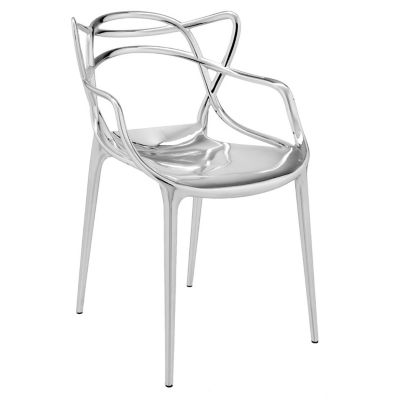 Description:
A truly fitting tribute to three modern design masters. The Precious Masters Chair features the outlines of three iconic chairs: Series 7 (Arne Jacobsen), Eiffel (Charles & Ray Eames), and Tulip (Eero Saarinen). The unique amalgam of lines that results ...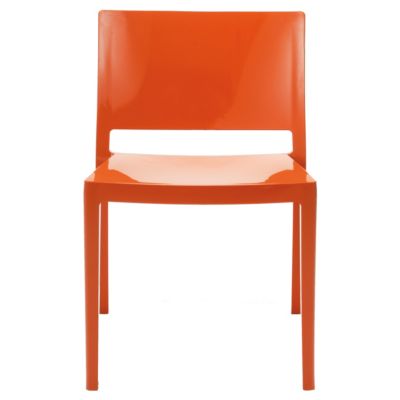 The Kartell Lizz Chair is an ultra-streamlined design, ...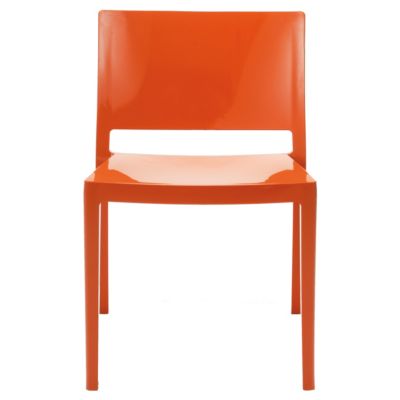 Description:
The Kartell Lizz Chair is an ultra-streamlined design, represented by the minimalist and extremely elegantstyle created by Piero Lissoni. Composed into a single piece, using gas-blowing technology, resulting in a squared contour, a wide seat and low roomy backrest. The ...