Modern Home Office Design
Why You'll Love Home Office & Work Space Design
Office lighting and furniture get the job done. In your home office, bright task lighting makes it easier to clearly and comfortably see what it is you're working on. Assuming you perform more than one kind of task in your work space--using the computer, paying bills, reading or writing--such home office lighting should also be focused, adjustable and dimmable to accommodate any and all activities. While most often found on the desk, task lights are also available in wall-mounted and floor lamp options if you'd rather keep your work surface clear.
Read More
Contemporary Office Looks We Love
Whether you have a whole room dedicated to a home office or just use a small corner of the living room as a work space, an array of modern home office furniture will fit in to provide distinctive style and organization. Today's modern office desks are light-looking and minimal, with a few drawers or none at all. Supplemental file cabinets and credenzas provide extra storage and coordinate with the chosen work surface. On that surface, contemporary desk lamps lend you an air of technological savvy and, by extension, professionalism. (In other words, they make you look smart.)
Finishing Touches for Home Office & Work Spaces
With a cool desk, a comfortable chair and task lighting in place, the only thing left is to choose the right office desk accessories. The desk sets, pencil sharpeners and paper clip holders from Alessi and Areaware provide even more color, personality and function in your office and help make work...well, fun.
Show Less
Learn More About Home Office & Work Space
Related Products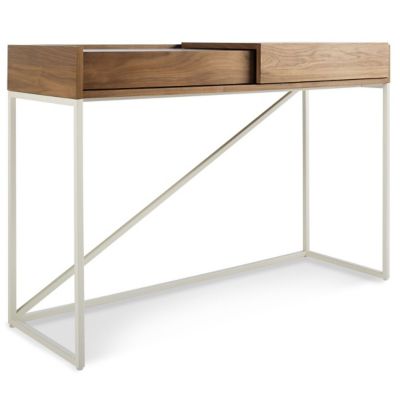 It's a desk, a console table, storage space ...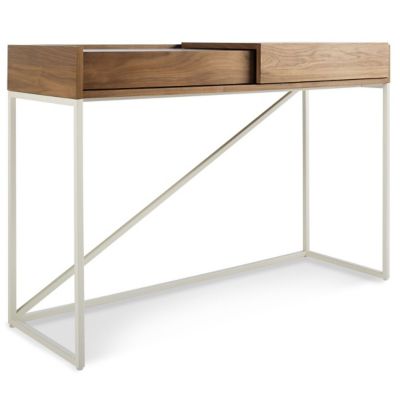 Description:
It's a desk, a console table, storage space or mini buffet. The Blu Dot Swish Console Desk can do it all. Atop an architectural powder coated steel base sits a walnut or white washed ash cabinet and work surface. It's ...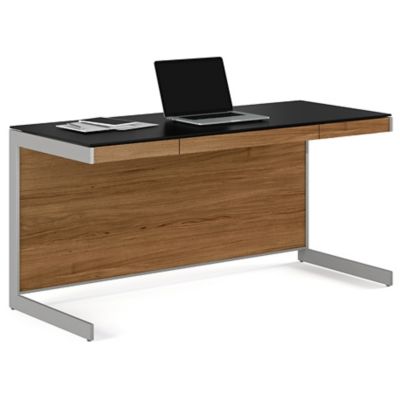 The piece from which all Sequel office configurations ...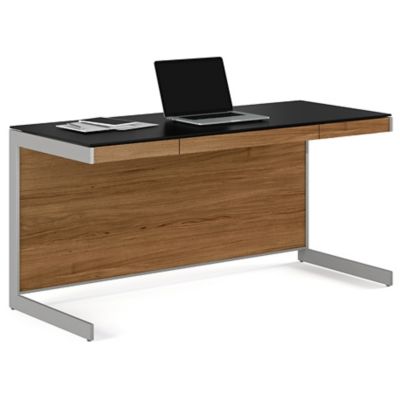 Description:
The piece from which all Sequel office configurations are founded. The BDI Sequel Desk is a versatile work surface that combines a sleek steel frame, magnetically attachable wood panels and a black glass top. Use both the front and back ...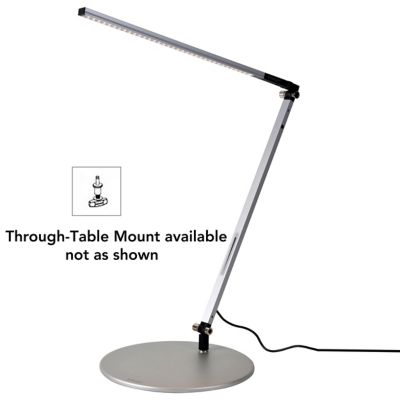 The Koncept Z-Bar Solo Gen 3 Desk Lamp ...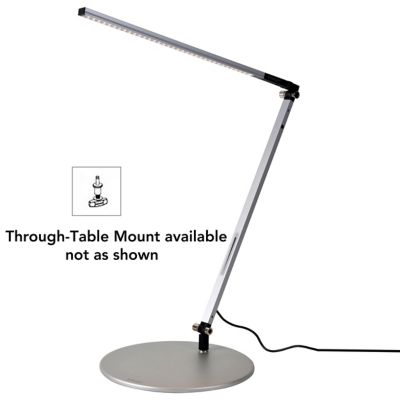 Description:
The Koncept Z-Bar Solo Gen 3 Desk Lamp has a slim, compact design, with a single arm adjustable in any direction for precise light orientation. The strength of the light is also continuously adjustable with an integral touchstrip dimmer. PLEASE ...