Hallway Lighting
The hallway is more than just a thoroughfare. Hallways are sometimes afterthoughts when it comes to lighting and decor: you use the hallway to get to the rooms in the house you actually want to be in. But hallways are also your first chance to make an impression on your guests and hallway lighting is a great opportunity to make it a grand one. Whether it is a hallway ceiling light or a sconce flanked on the wall, you'll find the perfect hall light fixtures you need here.
Read More
Hallway Looks We Love
When it comes to your hallway lighting, you can easily start with wall sconces, but there's so much more than that. Use accent lights to highlight your favorite piece of art, or if you can't decide which your favorite is, use an entire track lighting system. If you have a low ceiling, consider flush mount hallway lighting or even recessed hallway lighting for proper illumination. These fixtures mount flush our within the ceiling, but still provide a significant source of light. And when it comes to decor in the hall, long runner rugs are also a great choice - look to the selection of modern rugs for a floor covering that fits your hallway's decor.
Finishing Touches for Hallway Lighting
Advances in LED technology have led to light strips that can display the full range of RGB colors, perfect when used for indoor step lights as baseboard lighting in the hall. Pick an appropriate one to accent your decor or go full-bore and set them on a rotating pattern. Finally, to help highlight works of art in your hall, take a look at the available picture lights.
Other Great Options
In addition to a wide variety of modern light fixtures for the hallway, you'll also find lighting for every other room of the house. Be sure to browse our complete selection by room for ways to light and furnish every room of your home.
Show Less
Learn More About Hallway Lighting
Related Products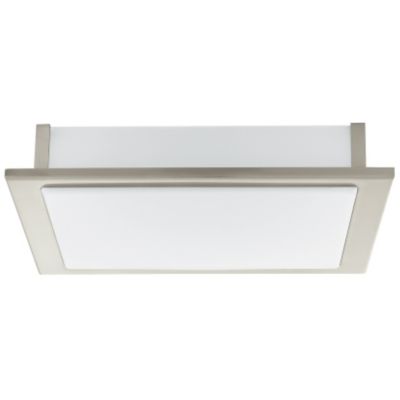 The Eglo Auriga LED Flushmount/Wall Sconce is a ...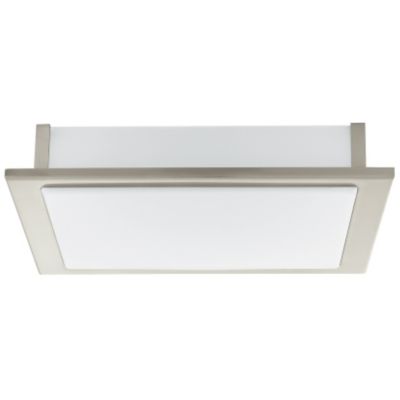 Description:
The Eglo Auriga LED Flushmount/Wall Sconce is a great practical lighting option that keeps green living in mind. Powered with energy efficient LEDs. the simple geometric shape will illuminate the space with a minimalist and modern aesthetic. The steel frame ...
Basic geometry never looked so good. The Modern ...
Description:
Basic geometry never looked so good. The Modern Forms Vela OLED Flushmount/Wall Sconce is powered with up-to-the minute innovation. boasting six energy-efficient Organic LED-powered planes providing bright. even illumination with nary a hint of glare. Showing off an exceptionally thin ...
Originally inspired by a brooch found in a ...
Description:
Originally inspired by a brooch found in a French flea market. the Crystorama Broche Small Semi Flushmount/Wall Sconce shows off layers of hand painted Wrought Iron leaves wrapped in a metal foil. The multitude of textures combined with the organic ...