Modern Gifts & Accessories
Why We Love Gifts & Accessories
Modern home accessories are toys for the young and not so young alike, and who doesn't like toys? It doesn't matter how impossible that person is to shop for, there's always something unique to discover in gifts and accessories. The individuality of these cool gifts makes a great impression when everyone else is opening socks and sweaters. And these unique home accessories make your house cozy and personal, giving desks, kitchen counters and coffee tables an extra pop of life.
Read More
Where Modern Gifts & Home Accessories Work Best
There's really no bad place for a well-chosen accessory, especially when entertaining, because they highlight your personality and attract attention to spots that may have been overlooked before. And whether it's a birthday, holiday or special occasion, it's so fun to surprise a friend with something fun like modern decorative accessories or a unique accessory for their office. Today's accessories are an easy way to add edge to modern decor without having to completely redecorate, fitting right in on the bedroom dresser, the living room wall, or the patio table.
Other Great Options
Check out the range of gift and accessory options for both men and women in the Lumens gift guide. A contemporary watch from Alessi, a candle holder from Tom Dixon or a decorative accessory from Areaware always make perfect gifts and whether you're looking for a personal piece of decor to brighten your desk or need a professional gift for a co-worker or friend, you'll find it here.
Show Less
Related Products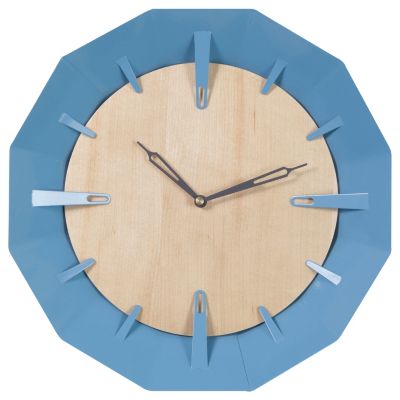 The deep, bowl-like form of the Schmitt Design ...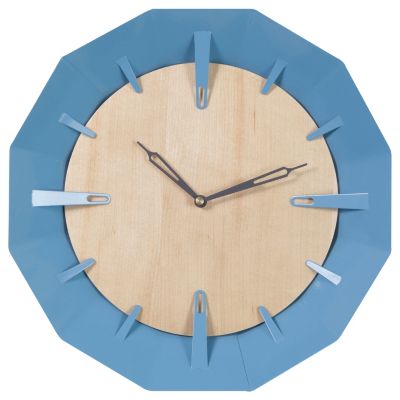 Description:
The deep, bowl-like form of the Schmitt Design Caldera Wall Clock was inspired by the sunken forms of volcanic basins. It is at once natural and industrial, with a smooth maple veneer face surrounded by powder-coated, laser cut steel. The ...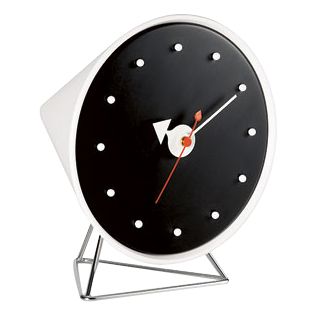 The Vitra Cone Clock by George Nelson has ...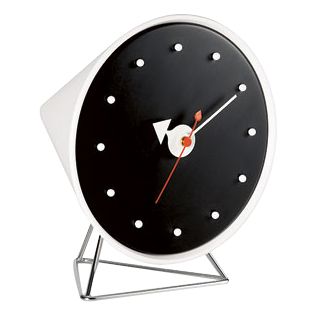 Description:
The Vitra Cone Clock by George Nelson has a playful, graphic look ideal for modern desk and table tops. It features a cone-shaped body of glossy white polyurethane, with a black clock face punctuated by white hands and hour markers ...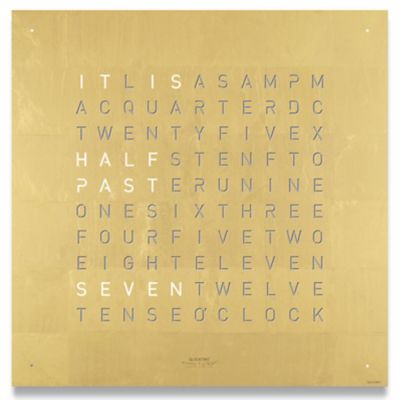 Give new meaning to the term "golden hour." ...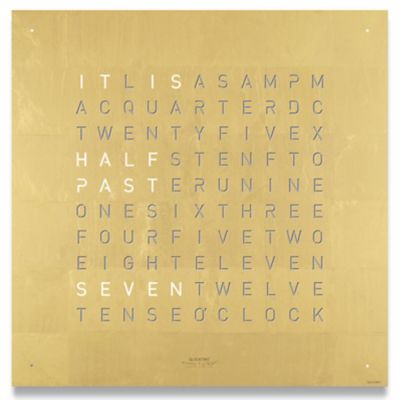 Description:
Give new meaning to the term "golden hour." The Biegert & Funk QLOCKTWO Creator's Edition Gold Wall Clock has all the clean, modern style and state-of-the-art LED technology of the classic QLOCKTWO but with a decidedly glamorous upgrade. This limited ...