Desk & Table Lamps
Learn More About Desk and Table Lamps
Why We Love Desk & Table Lamps
Regardless of whether your tastes are traditional or tend toward more contemporary table lamps, you'll find what you need right here. The lighting and decorative opportunities presented in our selection of desk lamps and table lamps are infinite. They range from highly decorative providers of ambient light to sleek, functional and adjustable task lighting. They come in sizes appropriate to any table or desktop surface and can either sit directly on those surfaces or get clamped to the edges as a clamp lamp or shelf light.
Read More
Where Desk & Table Lamps Work Best
Due to their versatility, desk and table lamps can offer style and a helpful light source in almost any space. Accent table lamps are ideal for providing ambient light and an eye-catching decorative element in living rooms where warm illumination is welcomed. Meanwhile, on bedside tables or desktops, desk lights provide focused light ideal for reading, paperwork and other tasks. Most of the desk lamps featured here also offer great flexibility and adjustability, including adjustable arms and light dimming controls, allowing them to become the perfect source of light for any task you may have on your plate.
A Desk or Table Lamp for Every Style
Whether your style is traditional or ultra-modern, you're guaranteed to find the perfect portable lamp here. For Scandinavian design enthusiasts, look to the collection of lamps by Arne Jacobsone for Louis Poulsen. Mid-century modern rooms will appreciate the 1950s inspired table lamps from Flos Lighting or Gubi Lighting. And modern LED desk lamp designs from Koncept or Luceplan will ensure your space is contemporary and energy efficient.
How To Choose the Best Desk or Table Lamp
The first thing to consider when shopping for a new desk or table lamp is the lamp's intended purpose. Is it needed for decoration or to help you accomplish a given task by providing exceptionally focused light? Once you determine its purpose, you can then begin looking to different sizes of lamps to fit your bedroom, living room or office. Remember to thoroughly review a lamp's height, weight, width and adjustability options to get the best idea of how the lamp will fit into your space. Finally, look to the lamp's bulb requirements to be prepared with the right light bulb. If you have any questions about the desk and table lamps featured here, please call our lighting experts at 877.445.4486.
Other Great Options
If you love this selection of contemporary desk lighting, then you should also love having something on which to put them. Find such surfaces in our selection of tables, as well as modern office furniture. Whether it is a contemporary table for the living room or a storage desk for the home office, you'll enjoy browsing the assortment of tables. And you will also want to see the selection of floor lamps that typically pair well with any of these desk and table lights. Many of the floor lamps, table lamps and desk lights come from similar product families, allowing you to mix and match to meet your interior aesthetics.
Show Less
Related Products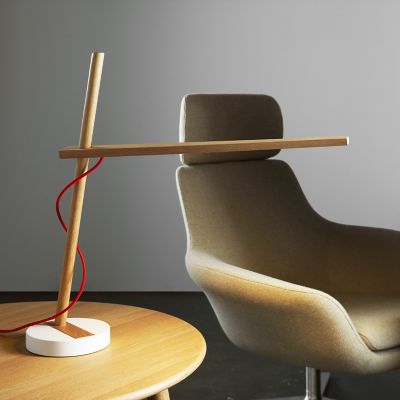 Designed for simplicity; engineered for sustainability. Combining the ...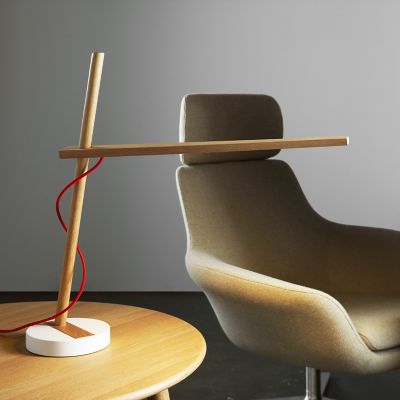 Description:
Designed for simplicity; engineered for sustainability. Combining the beauty of American hardwood with the brilliance of LED technology, the Pablo Clamp FS Table Lamp recontextualizes Pablo's wildly popular Clamp Task Lamp by providing the addition of a freestanding base. The ...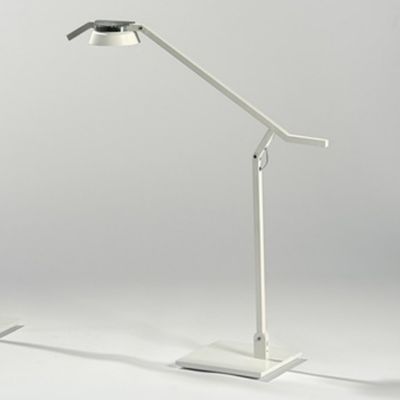 Multiple points of adjustment prime the Axis71 Ready ...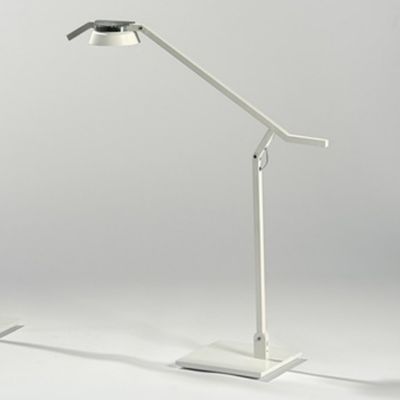 Description:
Multiple points of adjustment prime the Axis71 Ready LED Table Lamp for ideal task lighting, featuring a slender fixture with industrial components. Exposed structural elements become an integral part of the design; for example, the chrome LED heat sink is ...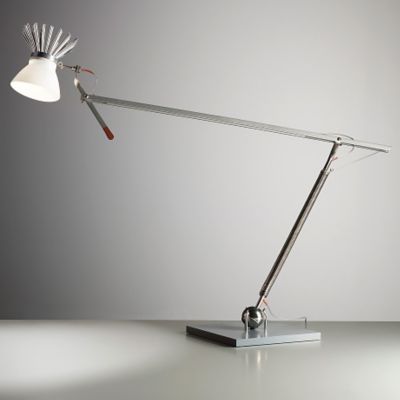 The Ingo Maurer Bastardo LED Table Lamp gives ...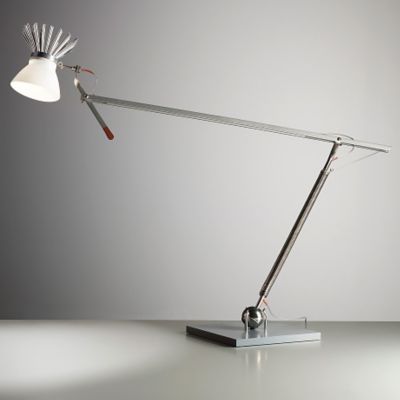 Description:
The Ingo Maurer Bastardo LED Table Lamp gives task lighting an edgy attitude. Sharply designed around the LED light source, the metal heat sink atop the silicone shade is exaggerated, flaring outward as it helps dissipate the heat of the ...