Bedding & Textiles
Why We Love Bedding & Textiles
It's so much fun to literally toss contemporary style into the mix with great bedding and textiles. Personality pops from every corner of the room, here with a designer pillow, there with a flash of color from a modern placemat and there with a comfy duvet set. There are so many ways textiles can shape and spice up a home. And since we take pride in dressing ourselves, why not take pride in how we dress our homes as well?
Read More
Where Bedding & Textiles Work Best
Durable fabrics and quality textiles are most beneficial in heavily used areas. Kitchens benefit from the strength and easy cleaning of Chilewich vinyl placemats and table runners while bedrooms and living rooms are enhanced by the soft, tight weave of quality contemporary throws and pillows. Living room sofas exude comfort when complemented by a soft set of pillows or an inviting blanket. Bathrooms too get a soft touch from modern robes and floor mats, not to mention the ever-present towels that put a finishing touch on bathroom decorating.
Choosing the Right Bedding & Textiles
Your choice of bedding, pillows and tabletop textiles should try to match the decorative style of your home by blending in with other home decorations and accessories. In the kitchen, you'll want to consider how your choice of placements and textiles will fit in with your tabletop accessories and living rooms will benefit from plush pillows and throws that fit in with the rest of the room. Bathroom textiles, including towels and mats, should serve a decorative purpose, as well as being functional and available for daily use. When it comes to bedroom furnishings, you'll want to consider what is comfortable and relaxing to you, while also keeping in mind what will add a splash of style to the room.
Other Great Options
If you love this selection of contemporary bedding and textiles, you are sure to enjoy the personal touch that home decor accessories give the home. You will also want to see our selection of modern rugs to pair with your new bedding and textiles too, including a variety of hand-tufted designs from all over the world. And if you haven't done so already, you will want to check out the selection of contemporary bed frames from Gus Modern and Blu Dot, as well as the full selection of modern bedroom furniture to properly furnish the space.
Show Less
Related Products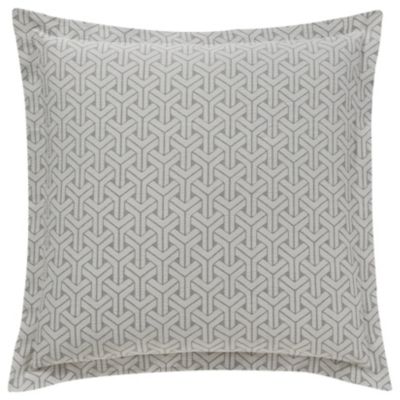 The DwellStudio Paloma Euro Sham Pair has a ...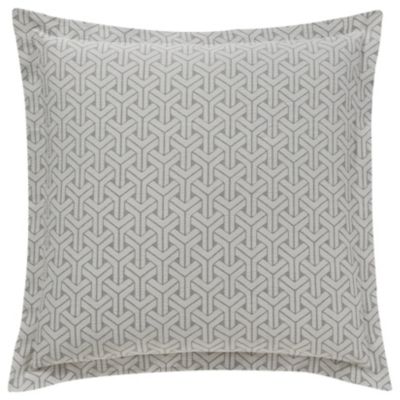 Description:
The DwellStudio Paloma Euro Sham Pair has a geometric, 3D pattern inspired by a stone floor in India. It is rendered in heirloom quality 400 thread count woven cotton jacquard, in a versatile smoke grey color palette. Use these two ...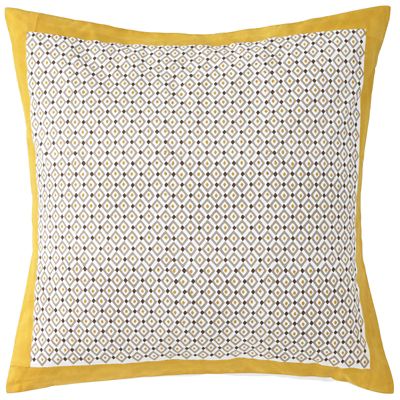 Modern shams made with traditional techniques. The DwellStudio ...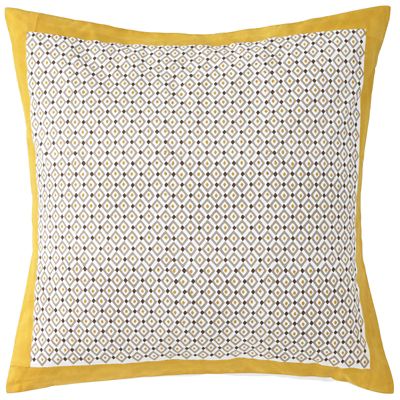 Description:
Modern shams made with traditional techniques. The DwellStudio Lucca Euro Sham Pair has foulard-inspired patterns of repeating diamonds made via blockprinting (stamping with intricately carved wooden blocks). Yellow Ochre borders complement the pattern and add an overall sense of vibrancy. ...
In the finest European tradition of using Chinese-inspired ...
Description:
In the finest European tradition of using Chinese-inspired motifs to create home decor, the DwellStudio Chinoiserie Duvet Cover takes that same old world theme and pares it down to the essentials: bare branches, flowers, and vibrantly colored birds. The result ...