Why You'll Love Contemporary Bathroom Design
Make your throne room shine. The bathroom can easily be the busiest room in the house. Not only that, but it's often the place where we make ourselves presentable to the outside world: women with makeup, men with facial hair trimming, etc. This makes even, smooth bathroom lighting an absolute must! You can't look your best if half your face is in shadow.
Read More
Learn More About Bathroom
Related Products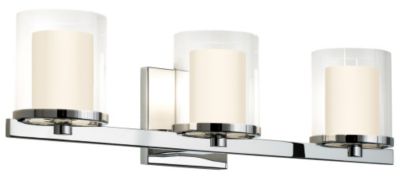 The Sonneman Votivo Bath Bar has a crisp ...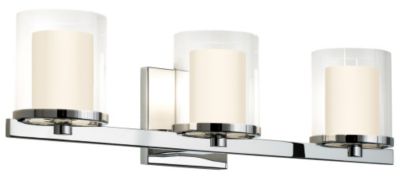 Description:
The Sonneman Votivo Bath Bar has a crisp form and flattering light ideal for modern bathrooms or vanity areas. Set along a clean chromed bar, the dual shades--White Etched glass cylinders inside Clear--are designed to replicate the look of votive ...